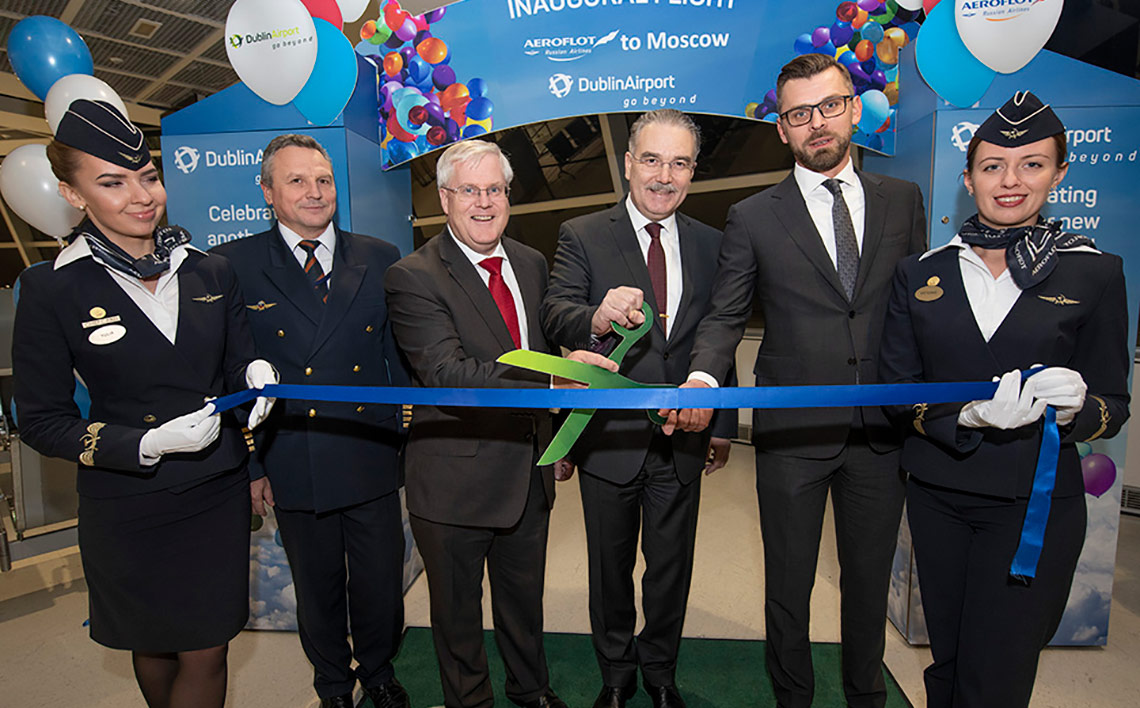 Dublin Airport welcomes the launch of Aeroflot's new service between Dublin and the Russian capital Moscow.
The airline will operate its new daily, year-round service with an Airbus A320 aircraft.
"We are delighted to welcome Aeroflot back to Dublin Airport and we will work closely with its management team to promote this new route," said Dublin Airport Managing Director Vincent Harrison.
"About 42,000 passengers travelled between Dublin and Moscow last year on indirect flights so I have no doubt this new direct route will be very popular in both directions. The new service will further boost trade and tourism between Ireland and Russia," he added.
Flights will depart Moscow Sheremetyevo at 19.20 and arrive in Dublin at 20.45. The return flight will depart Dublin at 21.45 and arrive in Moscow Sheremetyevo at 05.00.
Aeroflot previously operated a Dublin to Moscow service between 1987 and 2003. The airline is Russia's flagship carrier serving 146 destinations in 52 countries.
Almost 24.2 million passengers have travelled through Dublin Airport in the first nine months of the year, a 6% increase when compared to the same period last year. Dublin Airport has welcomed an extra 1.4 million passengers in the first nine months of the year.
Dublin Airport has flights to almost 190 destinations in 43 countries, operated by 56 airlines.
Image above: Aeroflot Cabin Crew, Victoria Deyneka, Julia Pestova and Captain Igor Kolmogortsev; daa Chief Financial Officer Ray Gray; Russian Ambassador Yury Filatov and Aeroflot General Manager UK & Ireland Alexey Voronenkov.