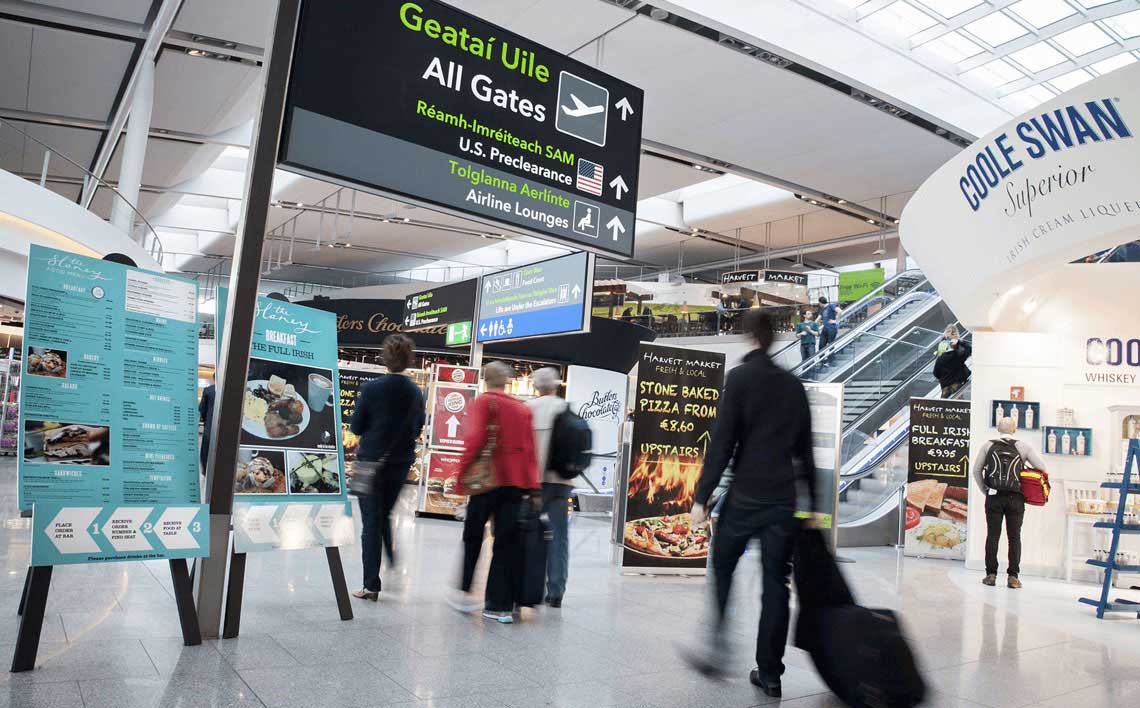 Dublin Airport welcomed the Airbus A350 today, Wednesday, July 8. This is the first time an Airbus A350 touched down at Dublin Airport.
The arrival of the aircraft coincided with an announcement by aircraft leasing company AerCap that it is to create 100 jobs in Ireland.
The huge A350 XWB was escorted to its stand by two Dublin Airport Fire Service tenders following its arrival from Toulouse.
daa CEO Kevin Toland said he was delighted to see the A350 land at Dublin marking another first for the airport.
"The arrival of the A350 together with the jobs announcement brings great confidence and strengthens the aviation industry in Ireland further. We're delighted to support Aercap and wish it every success as it grows its operations in Ireland."
AerCap is the global leader in aircraft leasing with 1,300 owned and managed aircraft in its current fleet and a portfolio of 470 high-demand, fuel-efficient aircraft on order. Its aircraft are leased to 200 customers in 90 countries.
The new Airbus A350 XWB will form part of the company's core fleet in the coming years.
The 100 highly skilled jobs have already been created across various disciplines including sales and marketing, aircraft technical, legal, contracts management, finance and treasury.
The Minister for Jobs, Enterprise and Innovation Richard Bruton TD said aircraft leasing was a key sector which the government had targeted as part of its Action Plan for Jobs. In recent years there had been a strong jobs performance in this area.
He described the new jobs at AerCap as "another great boost for this sector".
AerCap CEO Aengus Kelly said the company intended to continue growing its operations in Dublin and Shannon.
"Through our people, suppliers and providers of technical support we contribute over $100 million to the Irish economy each year."
Said Transport Minister Paschal Donohoe: "As Ireland's position as a base for aviation services continues to strengthen, we are seeing companies such as AerCap further develop and grow.
"The delivery of such high end jobs is really good news for us and the government is committed to restoring the country to full employment by 2018 and ensuring that all aspects of the economy perform to the best of its ability."
AerCap has its headquarters in Amsterdam with offices in Dublin, Los Angeles, Shannon, Fort Lauderdale, Miami, Singapore, Shanghai, Abu Dhabi, Seattle and Toulouse.