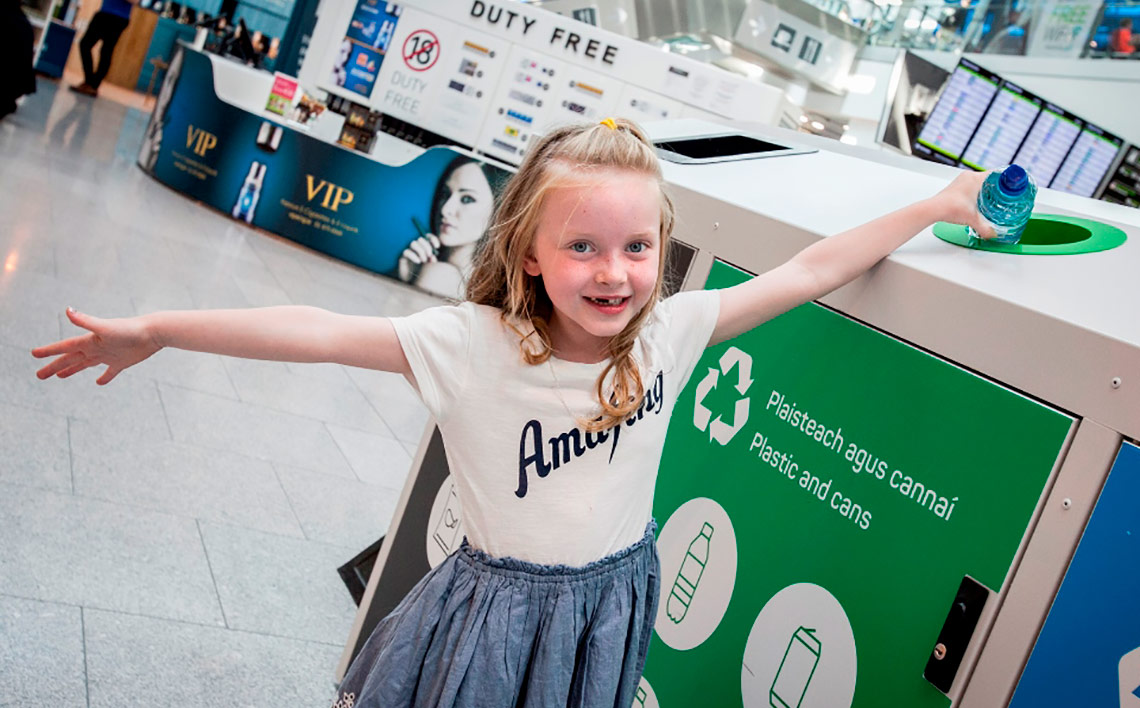 Dublin Airport recently installed a number of very large, eye-catching 'smart bins' throughout both terminal buildings and the results gathered from them are impressive.
The bins are known as smart bins because they contain a wireless ultrasonic fill-level sensor and a cloud-based monitoring and analytics platform. This means that the bin is able to communicate when the waste reaches 85% capacity, by sending an alert via text to the cleaning team, informing them that it is ready for emptying.
This in turn has helped us to achieve significant cost savings from increased waste collection efficiency since their installation in October, 2016. Previously a staggering 1,200 bins were changed each day and that number is now reduced to just 93 changes per day as a direct result of the new bin technology.
"We are also able to gather data from the bin which helps us to analyse the type of waste produced in each area, and this provides valuable information in monitoring recycling rates," said Dublin Airport Head of External Communications, Siobhán O'Donnell.
"We have ensured that no waste is sent to landfill, and our recycling rates have increased to 37%," she added.
As part of the initiative, Dublin Airport launched a deep dive into all areas that produce waste to identify factors which could aid a decrease in waste produced and an increase in recycling. These areas include food and beverage, facilities, retail, asset care and foreign object debris control which occur on the airfield.
A combination of training plans for both staff and management, together with the introduction of new bins, colour coding of rubbish bags and improved signage has resulted in almost a 40% reduction in general waste.
More than13.8 million passengers travelled through Dublin Airport in the first six months of the year, representing a 6% increase on the same period last year.
Almost 804,000 additional passengers have been welcomed at Dublin Airport in the first six months of the year.