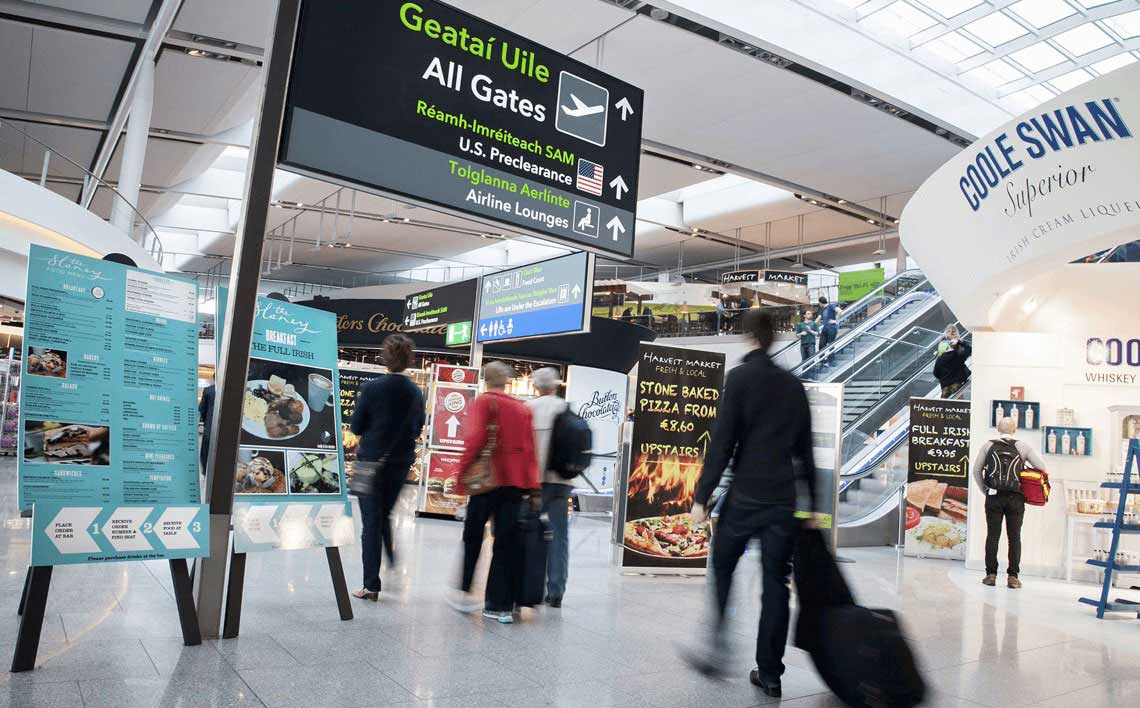 ARI, which manages The Loop at Dublin, Cork and Shannon Airports, has been awarded the prestigious National Company of the Year 2013 accolade at the Retail Excellence Ireland Awards.
The award was presented on Saturday, November 3 by President of Ireland, Michael D. Higgins to Paul Neeson, Director of Retail, ARI at the annual awards ceremony in Galway. ARI also scooped the Industry Leader 2013 award and there was further acknowledgement of the outstanding retail experience provided at The Loop by ARI when The Irish Whiskey Collection located in Terminal 2, Dublin Airport was named Best Store in the 1,000 sq ft category.
Paul Neeson, Director of Retail ARI, welcomed the award: "It is a wonderful achievement for ARI to be recognised as an industry leader in the Irish retail sector and as National Company of the Year for 2013. We believe that what makes us different is our continuous engagement with customers to understand how we can make their shopping experience more exciting and rewarding and to make it a seamless part of their journey through our airports. In this context, our innovative services such as Shop & Collect and online shopping have changed the way our customers shop at our airports.
"The entire team in Dublin, Cork and Shannon is committed to delivering the highest standards, both in terms of value for money and outstanding customer service levels and this award is fitting recognition of the wonderful job they are doing," he added.
ARI recently launched online shopping at theloop.ie which allows customers to make purchases online from the comfort of their homes and then collect the goods at the airport before they fly.
Customers can choose from great brands including Jo Malone, Bobbi Brown, Benefit, Estee Lauder and more recently MAC as ARI is the first airport retailer in the world to sell MAC online.