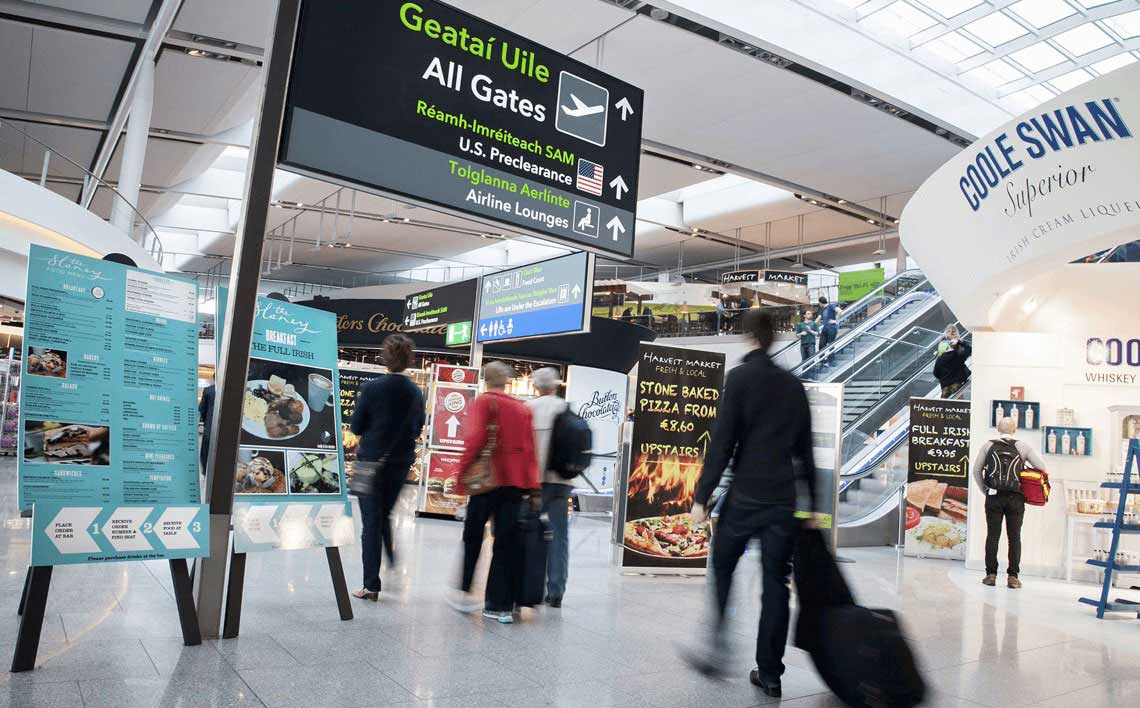 daa's international retailing subsidiary ARI is delighted to announce that it has been chosen by Abu Dhabi Airports Company (ADAC) to retail the perfume, cosmetics, skincare, sunglasses and fashion jewellery categories at its new Midfield terminal in Abu Dhabi International Airport from December 2017 for a period of ten years.
Abu Dhabi International Airport is the second largest airport in the United Arab Emirates (UAE) and one of the biggest and fastest growing airport hubs globally with routes to over 94 destinations in 56 countries. It also serves as a base and hub to Etihad Airways, the fast-growing national flag carrier of the UAE.
Development at Abu Dhabi International Airport includes a state of the art terminal building, associated aircraft parking stands and support facilities as well as duty free shops and restaurants that will cater for a total capacity of 27.1 million annual passengers on opening day. The new terminal will facilitate 28,000sq m of commercial space when it opens in late 2017, and the entire duty free area covers 7,500sq m in total.
Commenting on the win ARI CEO Jack MacGowan said "From the moment we started work on the bid submission we were energised by Abu Dhabi Airports' commercial vision 'to create the worlds' best, consumer and leisure experience at an airport'. It's an ambition that is very much in tune with our own company purpose to create outstanding shopping experiences every time. This focus on the customer experience defines us as a retailer and was central to every element of our proposal from concepts, through to merchandising, design and operations.
"Winning the Abu Dhabi concession reinforces our position as the leading multi-location retailer in the Middle East and we, together with our partners, are looking forward to working alongside ADAC to deliver a unique and world class customer experience.
"ARI will bring to Abu Dhabi its global experience of successful airport retail operations and airport partnerships," according to MacGowan. "We will also draw on our unparalleled understanding of the passenger mix in the Gulf region, which has been honed by over 25 years of operations in this area.
I'd like to pay tribute to the entire ARI project team who worked tirelessly on this submission. Delivering "sensational experiences" was at the heart of our proposal and it will be especially rewarding to see our innovative designs, retail concepts and customer services brought to life at the new Midfield terminal.
MacGowan added "This is a significant win for ARI, in what was one of the most competitive tender processes in recent travel retail history. It caps off a very successful year for ARI following on from our success in entering the Asia Pacific market by securing the Auckland contract and the hugely successful commercial redevelopment of T1 in Dublin airport"
About ARI
ARI (Aer Rianta International) is a wholly owned subsidiary of daa and manages all retail and F&B operations at Dublin and Cork Airports. In addition ARI has extensive airport retail operations in ten countries overseas. ARI's travel retail stores in Ireland, Canada and New Zealand trade under The Loop brand name. Its managed turnover is in excess €775m. ARI manages retail operations in ten countries worldwide with a combined workforce of approximately 3,500 which will increase to approximately 4,000 following the award of this contract.
ARI was awarded the coveted Frontier Award for Airport Retailer of the Year for the T1 redevelopment in Dublin in 2015.