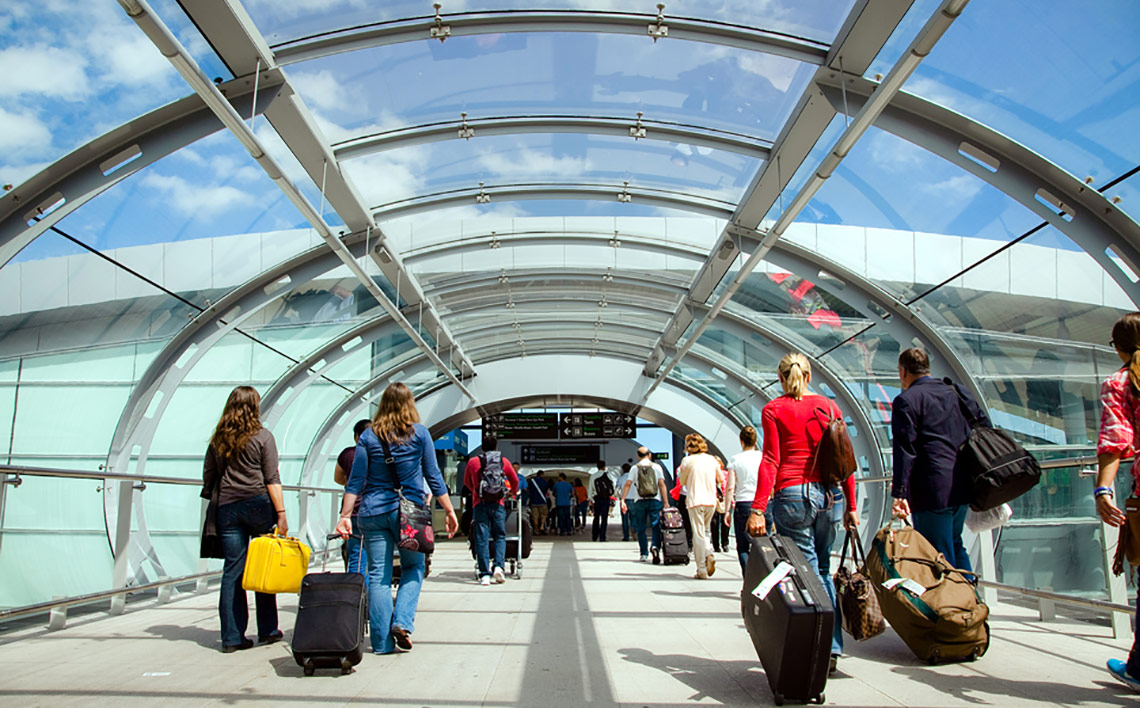 More than 388,113 passengers are expected to travel through Dublin Airport this August Bank Holiday Weekend from Friday, July 29 to Monday, August 1.
Passenger figures are up 10% over the same weekend last year with over 2,526 flights expected to arrive and depart during this time.
Dublin Airport has welcomed over 1.5 million extra passengers during the first half of 2016, with passenger numbers increasing by 13% to just over 13 million during the first six months of the year.
"Passenger volumes are continuing to grow strongly at Dublin Airport" said Dublin Airport Managing Director, Vincent Harrison.
"The addition of 15 new services to our route network coupled with extra frequencies on many existing routes has contributed to the increase we are experiencing in passenger numbers" he added.
Dublin Airport has the following advice for passengers travelling over the course of this Bank Holiday Weekend:

Passengers are advised to check which terminal their flight is departing from BEFORE leaving home. Aer Lingus, Etihad Airways, Emirates, Delta Air Lines, United Airlines, American Airlines and US Airways operate from Terminal 2 while all other airlines operate from Terminal 1.

Passengers should plan to arrive in the terminal building at least 90 minutes before their flight departure time irrespective of whether they are checking in on the web or at the airport. Some airlines advise passengers to arrive earlier than 90 minutes at busier times; passengers should consult their airline's website before travelling to the airport.

EU Aviation Security regulations concerning liquids are still in place. In this regard passengers are advised to check the details of these regulations before setting out on their journey to the airport.

Once again passengers are reminded to remove all sharp objects from hand luggage. These objects should be packed into checked in luggage, in addition, all laptop computers must be removed from their outer casing for security screening.

Dublin Airport will have Customer Care teams on duty across both terminals this bank holiday weekend to help passengers with their journey through the airport.