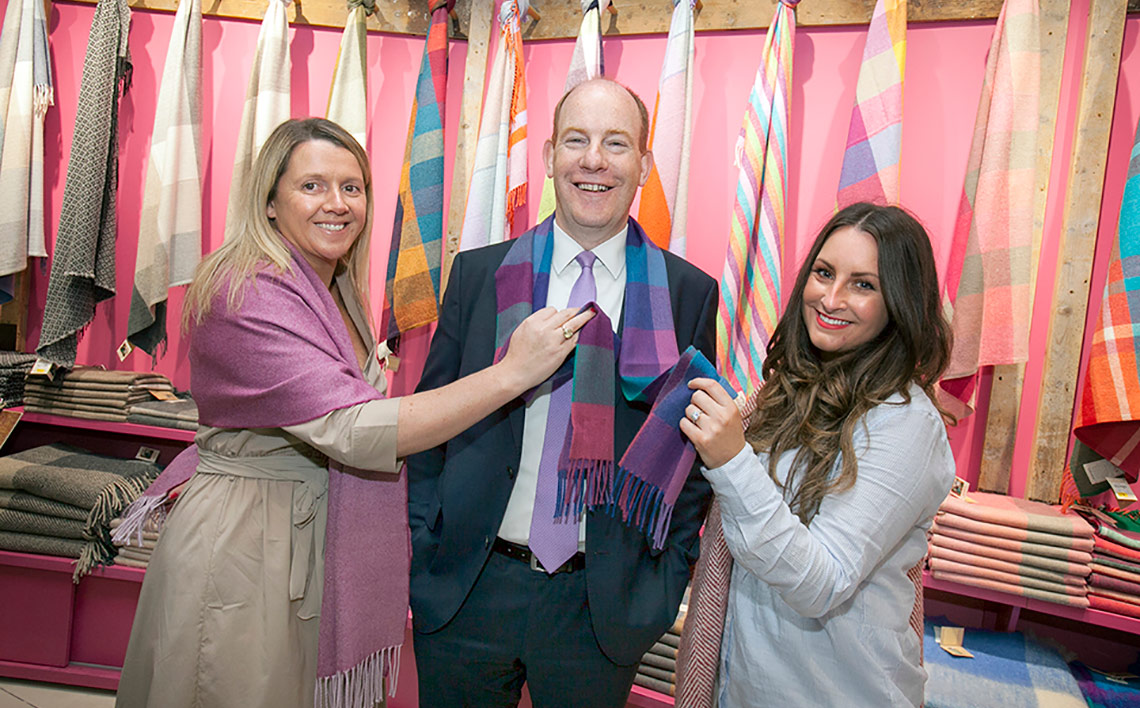 Irish retailer Avoca has opened its first ever travel retail store at Dublin Airport's Terminal 2.
The ground-breaking new store has been created through a partnership between The Loop at Dublin Airport and Avoca and will deliver a contemporary Irish retail offering to passengers.
Custom designed from conception to completion by Avoca and The Loop, this 86 sq m retail space represents a substantial investment by Avoca. It aims to replicate core elements of the Avoca brand experience at Dublin Airport, which is Ireland's main global gateway.
The new store exudes colour and offers consumers an opportunity to immerse themselves in the unique world of Avoca and experience the rich brand heritage and culture, while discovering a selection of Irish-made products including ceramics, throws, craft fashion items and a selection of food.
"We are thrilled to be bringing the Avoca brand to Dublin Airport," said Anthony Kenny, Acting CEO of Aer Rianta International, parent company of The Loop. "Avoca shares our passion and commitment to creating memorable customer experiences in a luxury environment. This exciting new retail partnership delivers this, while also reflecting a unique sense of place within a busy international airport."
Avoca and The Loop are two of Ireland's leading retail brands and this new store will strongly appeal to both Irish residents and visitors to Ireland, according to Mr Kenny. "Many of the 30 million passengers who travel through Dublin Airport annually will have already enjoyed visiting one of Avoca's 12 stores around the country," he added.
Speaking about the new partnership, Avoca Managing Director Tara O'Neill said the company was delighted to be bringing a selection of Irish gifting to Dublin Airport. "Together with The Loop, we have handpicked a small range of our beautiful gifting products which we hope will bring enjoyment and a sense of fun to the airport shopping experience. We are delighted to give passengers a peek inside the wonderful world of Avoca," she added.
The new T2 store stocks lambs wool and cashmere throws, soft goods and ceramics. Passengers will also be able to purchase a selection of Avoca food including organic salmon, fresh meats, jams and chutneys, oils and dressings as well as teas and coffees and baked goods such as Rice Krispie squares, rocky road buns and fresh fruit cakes.
Pictured above (L-R): Tara O'Neill, MD, Avoca; Anthony Kenny, Acting CEO, ARI; and Maoliosa Connell, Marketing Director, Avoca.