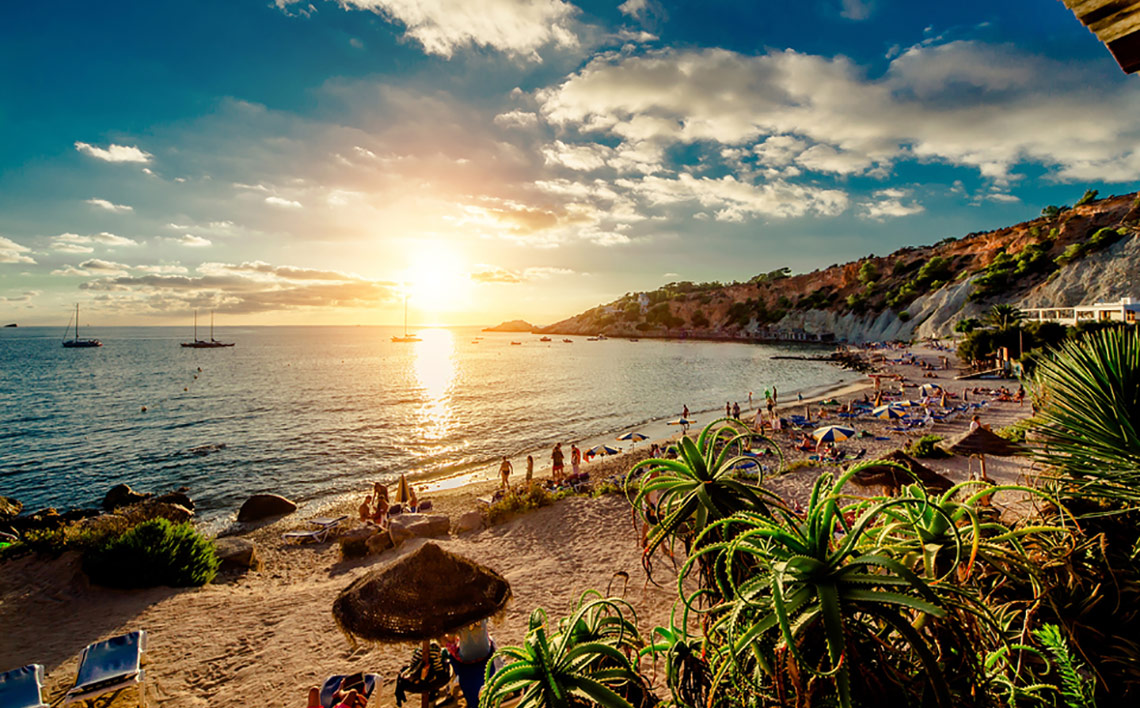 Dublin Airport welcomes today's announcement by British Airways (BA) that it is to launch a new weekly service to the Spanish island of Ibiza next May.
"We are delighted British Airways will launch a new service to Ibiza this summer and we look forward to working closely with them to promote this route," said Dublin Airport Managing Director Vincent Harrison. "Ibiza has long been a popular destination for Irish holidaymakers and this new service will offer greater flexibility and choice for our customers."
The new BA service will begin in May and flights will operate out on Fridays and back on Sundays throughout the summer, departing from Dublin at 10.25pm with the return flight at 9am.
Luke Hayhoe, British Airways' general manager customer and commercial, said: "These new summer-only flights will give our customers in Ireland the opportunity to jet off to the sunshine in under three hours direct from Dublin. The flights are ideal for travellers looking for flexibility with options from a two-night stay to a longer holiday in Ibiza."
BA will operate the new service with an Embraer 190 jet aircraft, with two abreast seating meaning that every customer can have an aisle or window seat.
BA currently operates eight return flights a day from Dublin to London Heathrow and six return flights per day to London City Airport.
Ibiza is one of the Balearic Islands and is famous for its lively nightlife. Away from the superstar DJs and huge nightclubs, Ibiza also boasts a more relaxed side with quiet villages and secluded beaches.
BA's new Ibiza service is one of six new routes at Dublin Airport this year. Dublin Airport currently has direct flights to 185 destinations in 41 countries operated by a total of 47 airlines.
Last year, passenger numbers at Dublin Airport increased by 11% to a record 27.9 million.