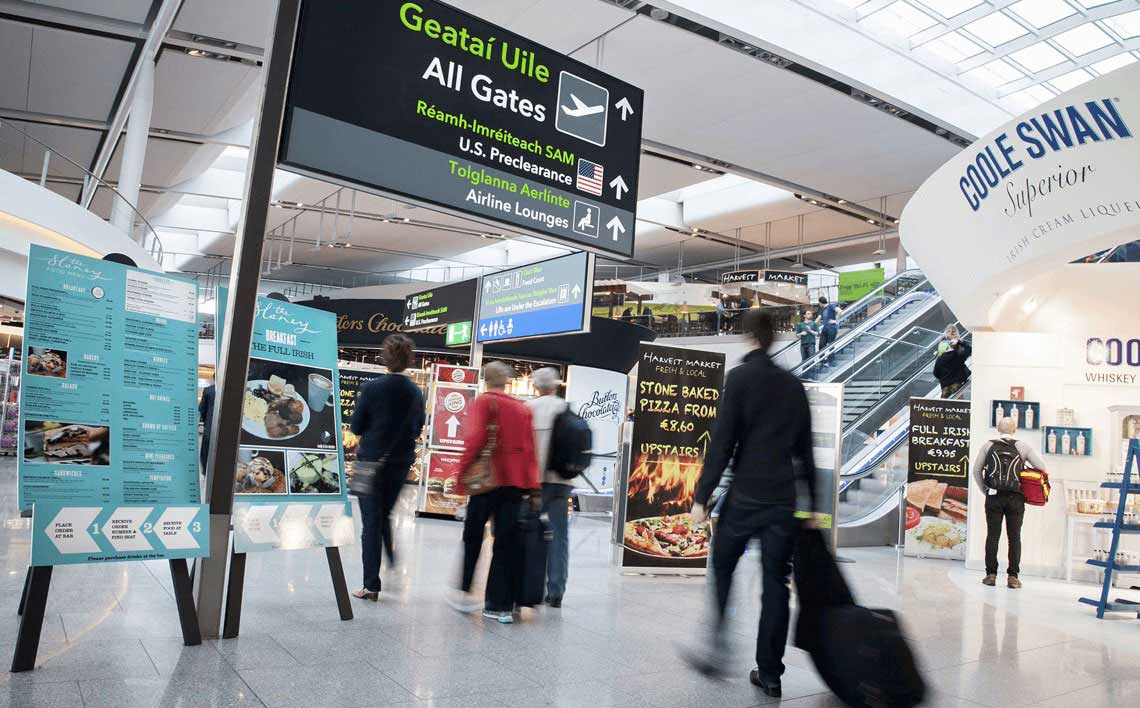 Almost 2.3 million passengers used Dublin Airport in October, which was a 16% increase on the same month last year. The growth in passenger numbers last month made it the busiest October in the airport's 75-year history.
Passenger numbers flying to and from continental Europe increased by 15%, with over 1.1 million passengers travelling to European destinations in October.
Almost 830,000 passengers travelled to UK destinations last month, an 18% increase compared to October last year. Transatlantic traffic to North America increased by 16%, with over 231,000 passengers travelling on this route sector last month.
The number of passengers travelling to other international destinations in the Middle East and North Africa increased by 15%, with almost 65,500 passengers flying to these routes in October. More than 8,000 passengers travelled on domestic routes last month, representing a 31% increase over the same month last year.
Almost 21.5 million passengers have used Dublin Airport in the first 10 months of this year, which is a 15% increase on the same period in 2014.
Dublin Airport has welcomed just under 2.9 million extra passengers in the period from January to October.