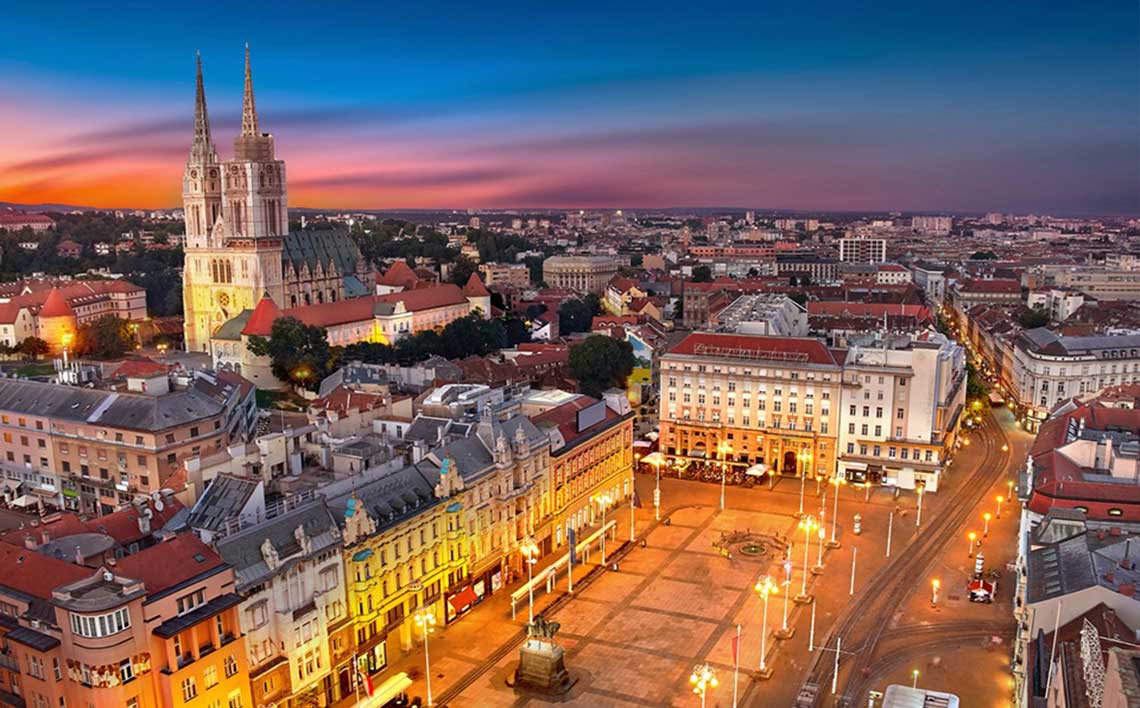 Croatia Airlines is to operate a new twice weekly schedule from Dublin to the capital of Croatia, Zagreb this summer.
The airline, which is part of the Star Alliance, will operate the new service on Thursday and Sunday between May and October.
"We are delighted to welcome Croatia Airlines to Dublin Airport, and to Ireland," said Dublin Airport Managing Director Vincent Harrison. "Zagreb is a vibrant city filled with culture and history and I have no doubt it will be a popular destination. We will work closely with Croatia Airlines to help promote the new route."
Jasmin Bajić, President & CEO of Croatia Airlines, said he is looking forward to seeing many Irish visitors to Zagreb when its new service launches in May. "We are excited that for the first time in Croatia Airlines' history we will have a Dublin-Zagreb route. We see the introduction of this flight as a contribution to the development of tourism in both countries and we are looking forward to seeing many Irish citizens in the Croatian capital, as well as in other parts of Croatia."
The capital of Zagreb is an exciting city with a lot to offer visitors including good shopping, plentiful cafes, music, architecture and food in addition to being a great city to explore. As the hub of Croatian Airlines, Zagreb also offers great connectivity to the popular summer destinations of Split, Dubrovnik, Pula and Zadar.
Return tickets for flights Dublin-Zagreb start from €189. The promotional deal on return tickets is also available for flights from Dublin (via Zagreb) to other Croatian destinations that Croatia Airlines flies to including Split, Dubrovnik, Zadar and Pula, from €219. Booking details HERE
The Croatian national carrier's fleet consists of 12 aircraft: six Airbus aircraft, four A319s and two A320s, and six Dash 8-Q400 turboprop aircraft.
Croatia Airlines is one of three new airlines launching services at Dublin Airport this year, as Iceland Air will fly six times per week to Reykjavik from May, and Cathay Pacific will start a four times-weekly service direct to Hong Kong from June.
Dublin Airport welcomed a record 29.6 million passengers in 2017, a 6% increase over the same period last year. An additional 1.7 million passengers travelled through the airport in 2017.
Dublin Airport has flights to 191 destinations in 42 countries operated by 47 airlines.
Top image: Zagreb at night.