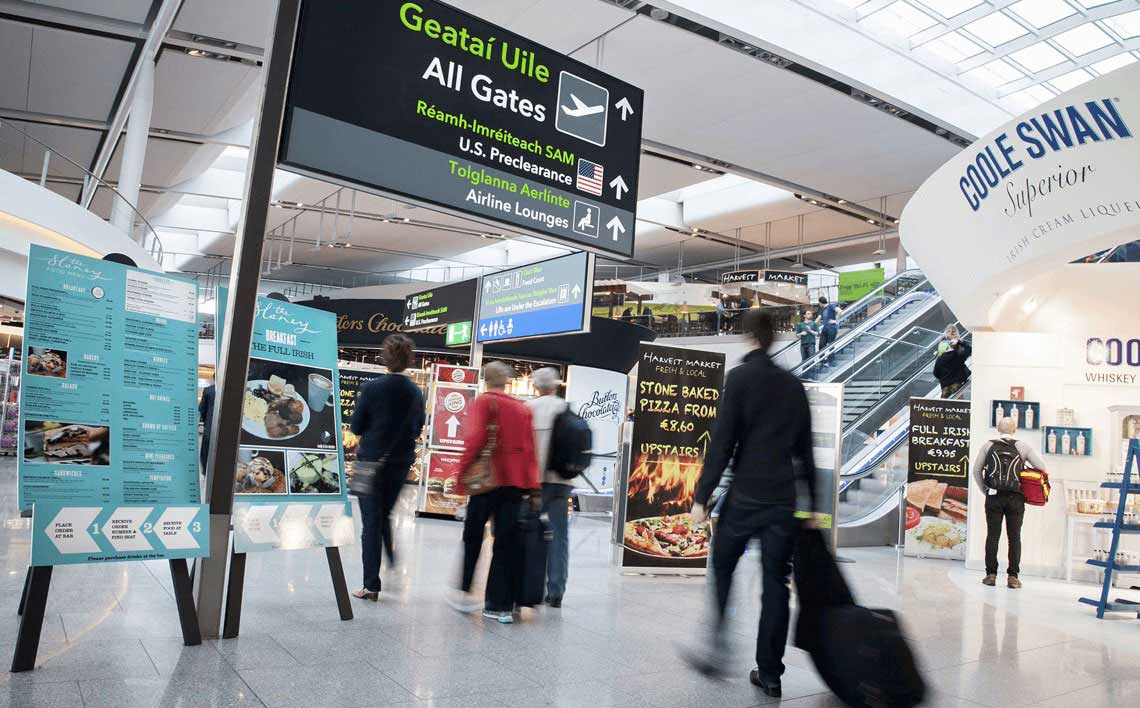 daa Welcomes Decision On Dublin Airport Metro LinkSeptember 29 2015daa, the company that owns and operates Dublin and Cork airports, has welcomed the Government's decision to build a light rail link from Dublin Airport to Dublin city centre and Swords.
"We have been highly supportive of the plans for a rail link from Dublin Airport to the city centre for many years and we're pleased that the Government has approved the new Metro North option," said daa Chief Executive Kevin Toland.
"Dublin Airport plays an essential role in the Irish economy, supporting trade and tourism and a Metro link to the city centre will significantly improve the transport options for passengers," he added.
"A rail link to the city centre is an essential element of Dublin Airport's long-term growth plans and we welcome the fact that the new Metro service will be underground at the airport as this will allow an efficient transfer of passengers from the Metro to the terminals and vice versa," Mr Toland said.
"Dublin Airport has reserved land for a Metro station close to the passenger terminals and we look forward to working closely with the National Transport Authority and other agencies to bring the new Metro North service to the airport.
"The Minister for Transport, Tourism and Sport Paschal Donohoe announced today that the Government had approved the construction of a 16.5km light rail line connecting St Stephen's Green to Swords via Dublin Airport. There will be a journey time of 19 minutes from O'Connell Street to Dublin Airport.
"Rapid journey times to the city centre are essential to make this new service work, and in that context, it is pleasing to note that the journey time from the airport to O'Connell Street will be just 19 minutes," according to Mr Toland.
Construction of the new Metro North line is due to begin in 2021 and should be completed by 2026 or 2027, according to Minister Donohoe. About 8.5km of the route will run in a tunnel from St. Stephen's Green to Griffith Avenue and there will also be a tunnel under the Dublin Airport campus.
Apart from Dublin Airport and Swords, the new line will also serve Drumcondra, the Mater Hospital, DCU and Ballymun.
Almost 22 million passengers used Dublin Airport in 2014 and passenger numbers have increased by 15% so far this year, making Dublin one of the fastest growing airports in Europe.
At present, bus services are the most popular form of transport for passengers. Last year, 36% of passengers used buses to access Dublin Airport, while 33% of passengers came by private car and 22% used taxi services.
Dublin Airport is one of the largest contributors to economic activity in the State, a recent independent study concluded. The study, by economic consultants InterVISTAS, found that Dublin Airport supported or facilitated a total of 97,400 jobs and contributed €6.9 billion to Ireland's Gross Domestic Product (GDP).
There are a total of 15,700 people who work on the Dublin Airport campus for companies such as daa, airlines, ground handlers, retailers, hotels and other service providers.