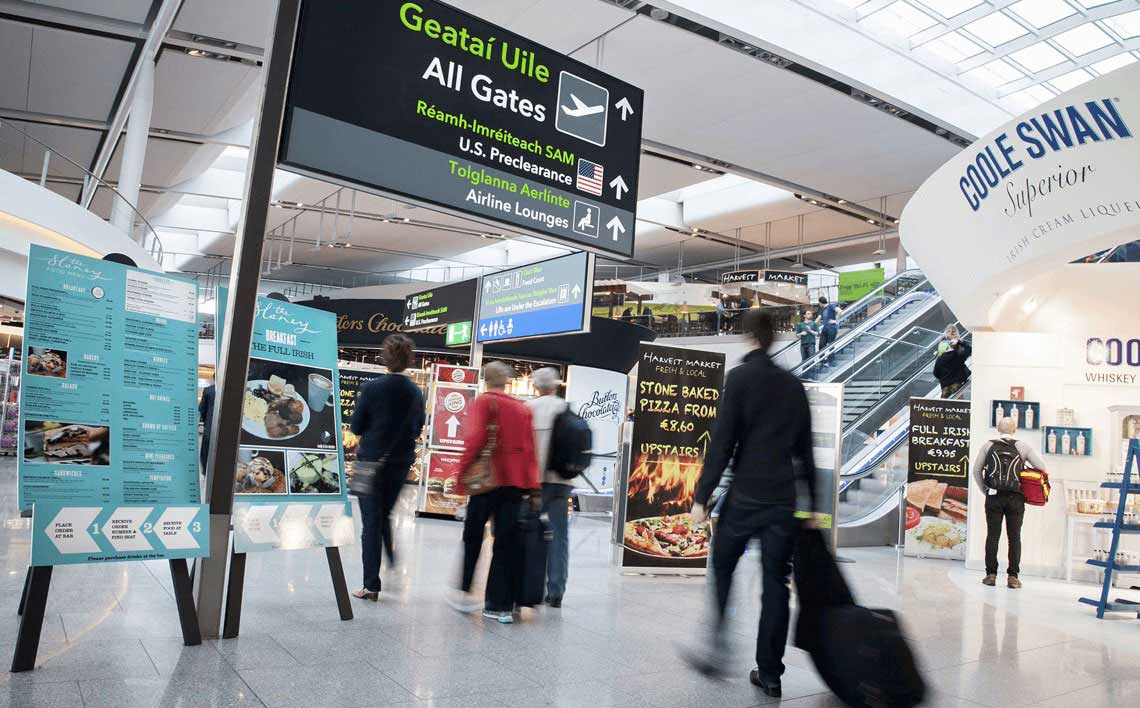 Dublin Airport Authority (DAA) has welcomed American Airlines' launch of a new daily Dublin-New York service.

American will operate its new Dublin-JFK route on a year-round basis, offering passengers additional choice and convenience. The new service, which commenced today, is American's second route from Dublin, as the airline also serves Chicago's O'Hare Airport six times per week.

DAA Deputy Chief Executive Oliver Cussen said American Airline's new direct service would strengthen the already close ties between Dublin and the United States. "The United States is a key trading partner for Ireland from both a business and tourism perspective, and this new JFK service will deliver additional business and leisure visitors to the Irish market."

The commencement of American's new service to the States means that "Dublin will have flights to 11 destinations in North America this summer, offering passengers a fantastic range of routes and onward connections," according to Mr Cussen.

Transatlantic travel is growing strongly at Dublin Airport this year, as already more than 600,000 passengers have travelled between Dublin and North America, which is an 11% increase on last year. Mr Cussen said Dublin Airport was seeing growth in both business and leisure traffic on Transatlantic routes.

"There's clearly an increase in premium travel on North American routes and we're also seeing growth in US tourists coming into Ireland, as The Gathering, which is supported by DAA, is generating coverage and interest in Ireland throughout America."

In 2012, Dublin Airport welcomed more than 1.6 million Transatlantic passengers, which was a 5% increase on the previous 12 months.

"This new American Airline's service will add significant new capacity on the Transatlantic sector and should help sustain the strong start to the year," Mr Cussen said. "This summer, during the peak season, we will have 224 flights to and from Dublin and North America per week," he added.

Dublin Airport's overall passenger numbers are up 4% in the first five months of this year, with long-haul traffic to North America and the Middle East recording the most robust performance. The JFK service, which American is operating with its Atlantic joint business partners British Airways and Iberia, is one of nine new services from Dublin Airport this year.

American's new JFK service is the fourth new long-haul route to be launched from Terminal 2, joining United Airlines' Dublin-Washington DC service, Emirates' Dublin-Dubai route and US Airways' Dublin-Charlotte NC service.

"We are constantly talking to new and existing customers about the potential for new long-haul routes from Dublin Airport and we expect to have news of further long-haul expansion over the coming months," Mr Cussen said.

The ability to pre-clear US customs and immigration at Dublin prior to departure is a convenient facility for passengers and a major selling point for Dublin Airport, as it facilitates a smoother arrival in the US and much easier onward connections.

American's new JFK service comes eight years after the airline began serving the Dublin market with its successful Dublin–Chicago route. Mr Cussen said DAA would be working closely with American to promote the new service.

American's new daily service to New York's JFK airport, has a 6.55am arrival time in Dublin and an 8.55am departure and is being operated by a two-class Boeing 757-200 aircraft.