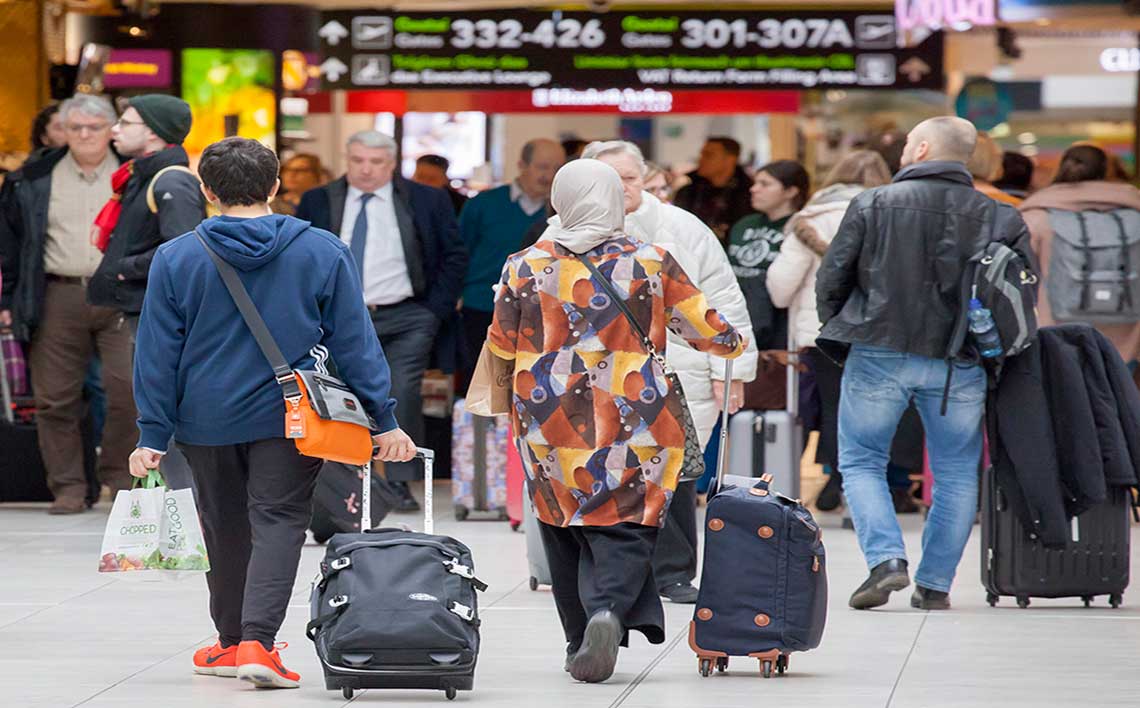 Dublin Airport is one of Ireland's top ten most reputable organisations, according to the RepTrak 2019 study conducted by The Reputations Agency.
Dublin Airport had the ninth best corporate reputation in Ireland for the second year in a row.
The survey measures the level of trust, respect, admiration and esteem that the public has for 100 of the largest, most familiar, and most important organisations in Ireland, as well as 25 other key reputation indicators.
"We are absolutely delighted to be ranked in the top ten for the second successive year," said Dublin Airport Managing Director Vincent Harrison.
"Dublin Airport is the gateway for the island of Ireland providing the first welcome and last goodbye for over 31.5 million people annually," Mr Harrison said. "Retaining a leading position within the top ten companies in Ireland is a reflection of the commitment and passion of the entire team here at Dublin Airport which puts the passenger at the heart of everything we do," he added.
"Dublin Airport's passenger numbers have increased by 70% since 2010 to a record 31.5 million last year, and we have placed relentless focus on providing the best possible experience to our growing number of customers," Mr Harrison said.
The Reptrak ranking is based on the input of 7,000 members of the public who completed the survey during January and February of this year.
The RepTrak results come just a week after Dublin Airport was shortlisted as one of Europe's airports for 2019 of the year by ACI Europe, the umbrella group for European airports. Dublin Airport was shortlisted in the airports with more than 25 million passengers per year category, with the winner to be announced in June.
Earlier this year Dublin Airport was named one of the best airports in the world for customer service in a global ranking of passenger experience.
Dublin Airport was the joint winter in its category of European airports that have 25-40 million passengers per year in the Airports Council International (ACI) World Airport Service Quality (ASQ) Awards with Oslo Gardermoen and Zurich airports.
More than 6.5 million passengers have travelled through Dublin Airport in the first three months of the year, representing an 8% increase, or an extra 460,000 passengers, compared to the same period last year.
Dublin Airport has flights to 200 destinations in 43 countries, operated by 56 airlines and is the 11th busiest airport in the European Union. It supports 117,300 jobs in the Irish economy, including 19,200 people employed directly at the airport and its environs. The economic activity underpinned by Dublin Airport in terms of the spin-off benefits through trade, tourism, and jobs, is worth €8.3 billion to the Irish economy annually.