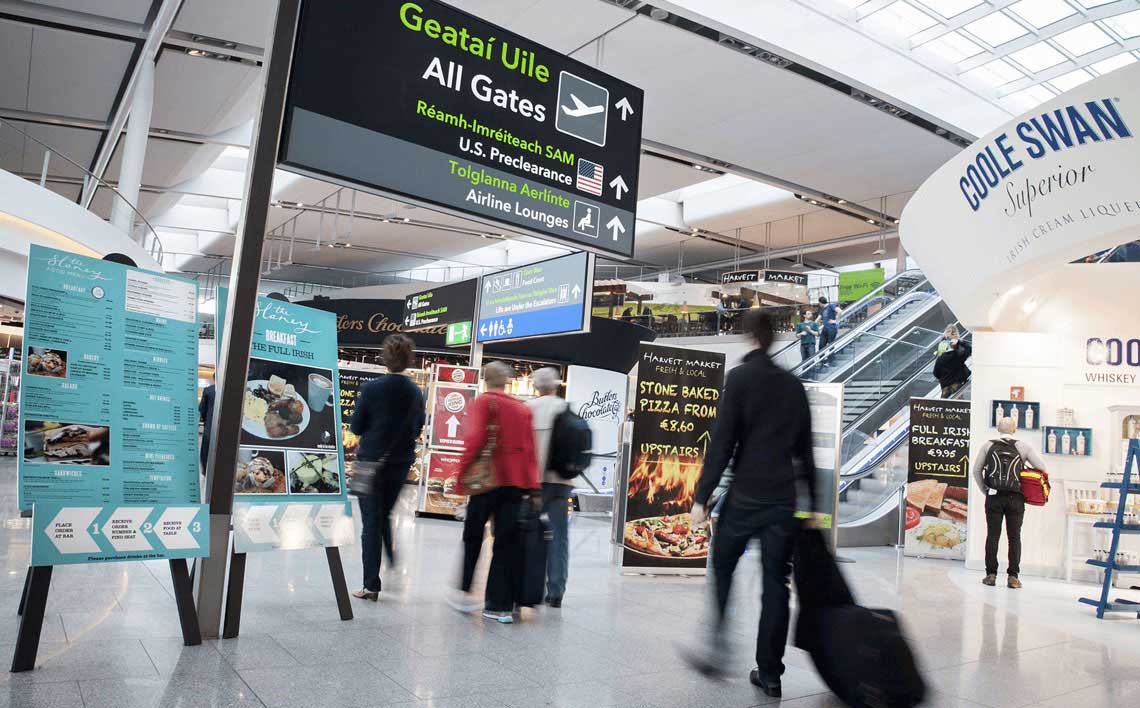 Dublin Airport was one of the fastest growing airports in Europe in the first half of this year.
New passenger data from airport trade organisation ACI Europe shows that passenger numbers at Dublin Airport grew more than three times faster than the European average in the first six months of this year.
Dublin Airport's passenger numbers increased by 15.1% in the first half of this year, while average passenger numbers throughout Europe increased by 4.5% during the same period.
Dublin Airport was also one of the best performing airports within its Group 2 peer group, which comprises European airports welcoming between 10 and 25 million passengers per year.
Dublin Airport had the fourth largest passenger increase within its peer group, behind Athens (23.5%) London Stansted (16.9%) and Istanbul Sabiha Gökçen (16.6%).
"Our passenger numbers have grown very strongly in the first six months of this year, and we're outperforming almost all of our European peers," said Dublin Airport Managing Director Vincent Harrison. "Dublin Airport's strong growth is due to the combination of 22 new services for this year and extra flights and seat capacity on a large number of existing routes from Dublin."
Continental Europe was Dublin Airport's strongest performer in volume terms in the first six months of the year, followed closely by Britain. Dublin Airport is also seeing record numbers of transatlantic and transfer passengers this year.
In total, almost 11.5 million passengers have been welcomed at Dublin Airport during the first six months of this year, as the 15.1% increase in traffic added an extra 1.5 million passengers.
Overall European passenger numbers increased by 4.5% in the first half of the year, according to ACI Europe, while traffic at airports within the European Union increased by 5.1%. Aircraft movements increased by 2% across Europe in the six months to the end of June.
Dublin Airport, which is celebrating its 75 birthday in 2015, has 167 scheduled destinations this year.