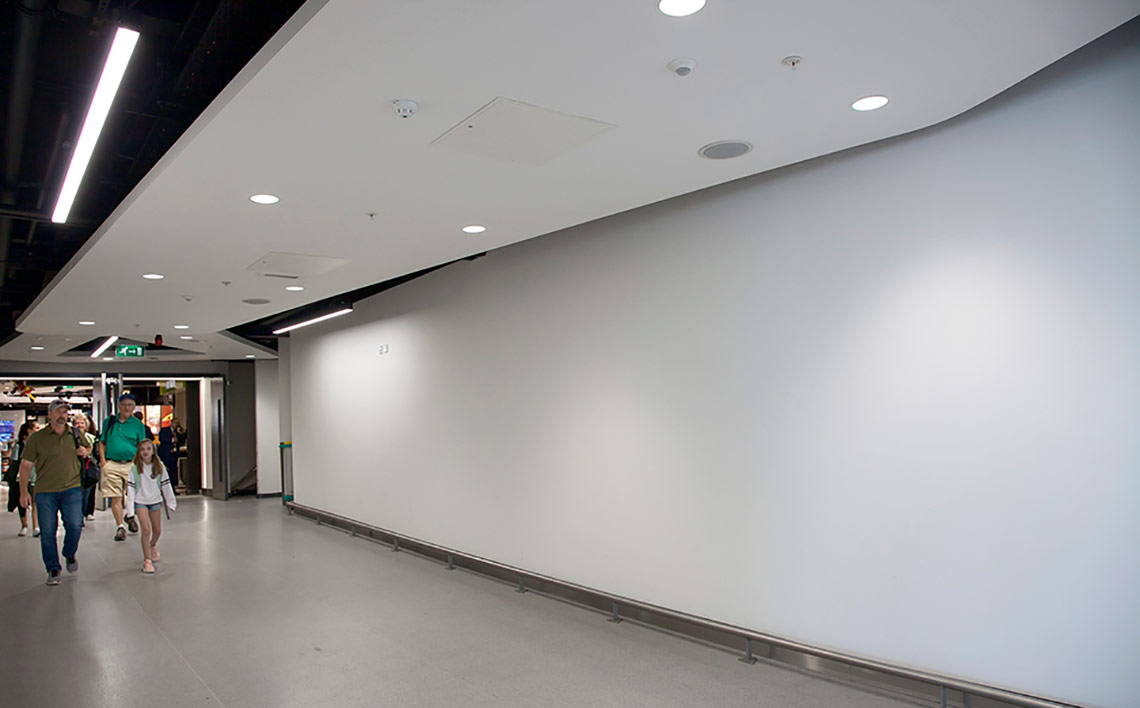 Winning entrant will have their work displayed on a special new billboard installation
Dublin Airport, in partnership with NCAD, is holding an open call to invite anyone to submit a piece of work which will be displayed in Dublin Airport for up to 15 months.
The work, which will be displayed on a 7m x 2m billboard at one of Dublin Airport's boarding gate piers, should have an aeronautical theme. The initiative is part of a partnership between Dublin Airport and NCAD known as Creative Journeys.
"It is hugely exciting that anyone can have an opportunity to be creative and have their work displayed at Dublin Airport as part of the Creative Journeys project," said Dublin Airport Managing Director Vincent Harrison.
"We're looking forward to receiving submissions from a wide spectrum of people and I can't wait to see the winning entry in place and being enjoyed and admired by the travelling public," he added.
Creative Journeys is a two-year public art partnership between Dublin Airport and NCAD which is creating a major new public art programme at Dublin Airport. Seven different locations at the airport have been selected as exhibition spaces for Creative Journeys.
NCAD Director Sarah Glennie said the billboard open call was hugely exciting as it offered a blank canvas on which to create a memorable piece of work for a high-profile location. "Every year, millions of passengers start or finish journeys in Dublin Airport, coming from and connecting to the rest of the world. This open call invites artists of all types, whether professional or not, the chance to help shape that journey."
The Creative Journeys project is part of a wider programme to help Dublin Airport provide a passenger experience that is both engaging and memorable and that also creates a unique sense of place. "Creative Journeys is providing everyone who passes through Dublin Airport with a fascinating perspective into contemporary Irish art," Mr Harrison said.
The winning entrant will receive an honorarium of €1,250. Full terms and conditions, including information on how to apply, are available HERE. The closing date for entries is Friday August 31.
Dublin Airport has welcomed 11.6 million passengers between January and May, a 6% increase compared to the first five months of last year. Dublin Airport has flights to 195 destinations in 42 countries, operated by 56 airlines this summer season.
Image above: special billboard installation where the winning entry will be displayed located at the entrance to the Pier 3 boarding gate area.