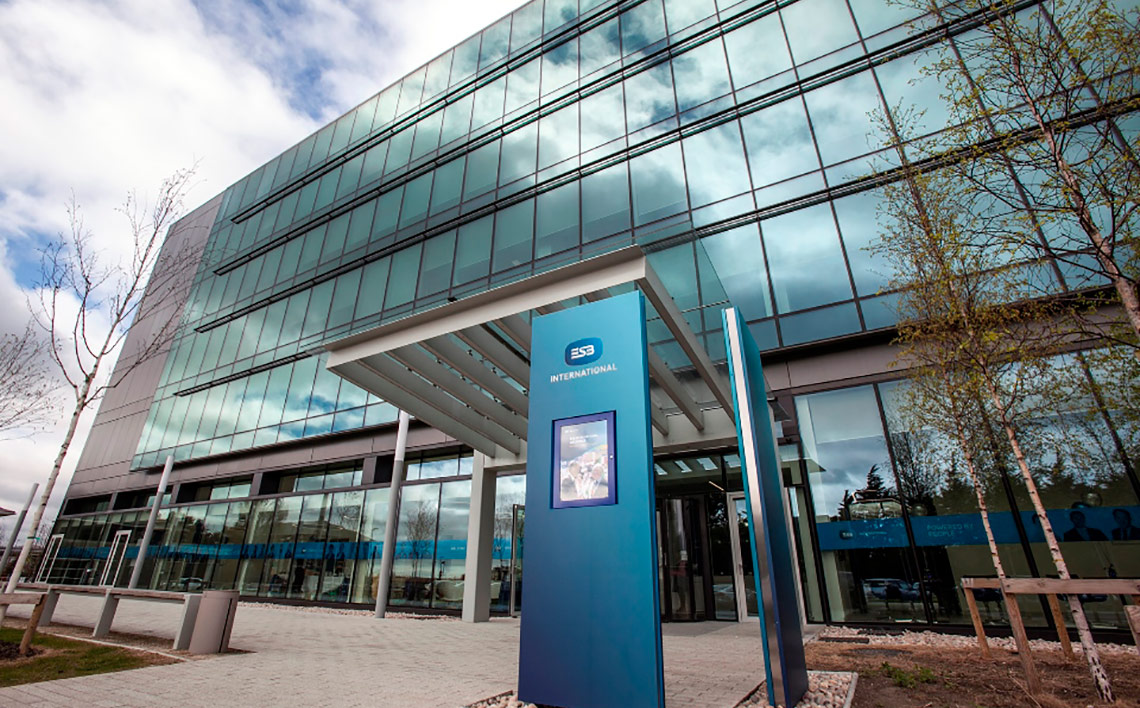 daa's Dublin Airport Central building has been shortlisted in the Sustainable Buildings Excellence in Environment category for the 2017 Chambers Ireland Corporate Social Responsibility Awards.
This award recognises work being carried out by Irish and multinational companies to improve the lives of its employees and to enhance the civic environment in which they operate.
One Dublin Airport Central is a former 1960s office building that has been completely transformed by daa. Occupied by ESB International and its 500 employees, the building's world-class environmental credentials have been recognised with an award of the highest 'platinum' level sustainability accreditation of Leadership in Energy and Environmental Design (LEED), making it the first such award in Ireland for a 'core and shell' building. ESB International's new headquarters builds on a wider collaboration between ESB and Dublin Airport, which are partners in a project that has delivered 33% energy saving in the airport complex.
Head of Commercial Property, Dublin Airport Central, Lorcan Tyrrell said "Dublin Airport Central is designed to be Ireland's best connected, next-generation smart business destination of high quality office buildings and we are delighted the first building has been shortlisted in these awards."
The building comprises a range of innovative features including:
• 706kW gas fired condensing boilers.
• Ultra-low-flow water fixtures to reduce water and energy usage.
• Low energy lighting design.
• Rainwater harvesting system.
• A fully integrated building management system which provides tenants with information to make informed choices with respect to energy and water conservation measures.
Now in its 14th year, Chambers Ireland Corporate Social Responsibility Awards, run in association with the Department of Housing, Planning, Community and Local Government, encourage and reward continuing commitment by businesses to contribute to economic development while improving the quality of life of the workforce and the community.