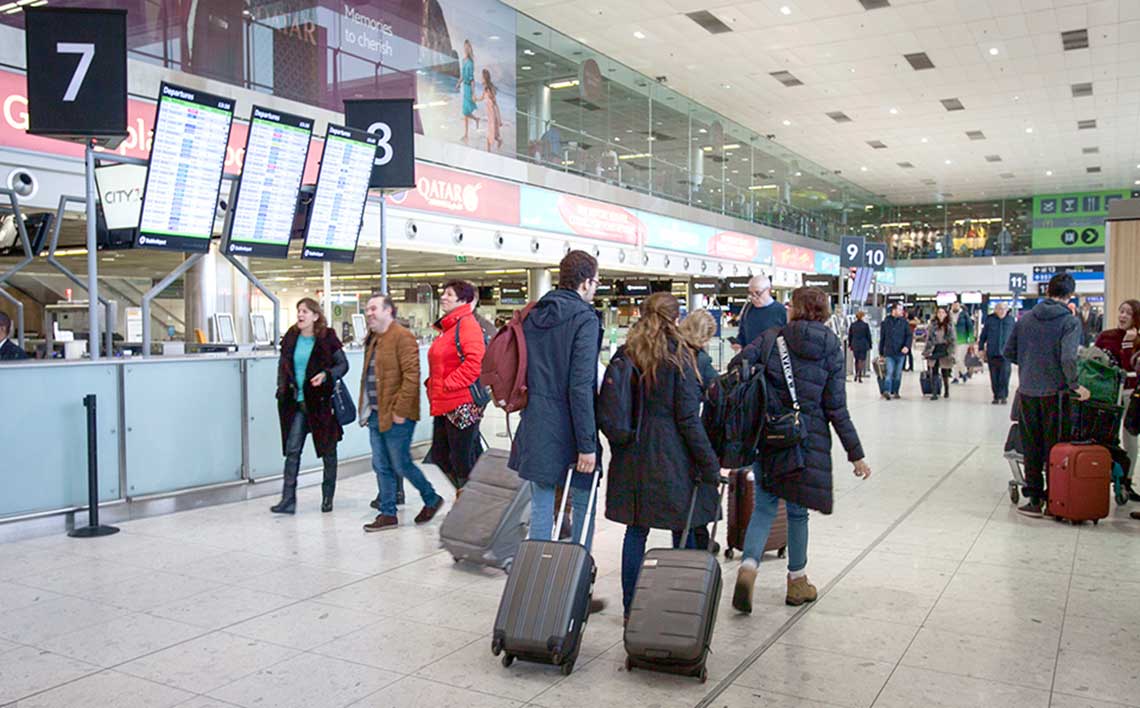 A major project to resurface the Departures Floor in Terminal 1 at Dublin Airport is now complete.
The work was one element of a €10 million programme to modernise the Arrivals and Departures areas of Terminal 1 and to enhance the overall passenger experience within the terminal.
"This was a challenging project as it was conducted in a live environment while the terminal remained operational," said Dublin Airport Managing Director Vincent Harrison. "Terminal 1 has welcomed over 440 million passengers since it first opened its doors in 1972, and while parts of the floor had been upgraded several times over the past four decades, in some areas the original tiling was still in place," he added.
The age of the building meant that this project was a complex one - there were seven different floor tiles used in various upgrade works over the years on the Departures level alone.
In addition to the new flooring, the overall T1 revamp also included a replacement ceiling, the removal of ticket desks situated in window areas to bring more natural light into the terminal, improvements to the façade, upgraded toilet facilities and the installation of a new fully accessible Changing Places toilet.
"The overall renovation of the Arrivals and Departures Floors allows for much more natural light into both parts of the terminal, which addresses one of the main issues raised in feedback from our passengers," Mr Harrison said.
The refurbishment ensures a better flow of passenger movement between different parts of the terminal, improved lines to the security screening areas and escalators and clearer wayfinding signage for passengers.
The T1 refurbishment also contributes to Dublin Airport's ongoing sustainability programme. Lighting has been upgraded to sustainable and environmentally friendly LED lighting, while the new floor surface is cleaned using approved, sustainable cleaning agents.
Almost 27 million passengers have travelled through Dublin Airport in the first 10 months of the year, which is a 6% increase when compared to the same period last year. Dublin Airport has welcomed an extra 1.6 million passengers in the first 10 months of the year.
Dublin Airport has flights to almost 190 destinations in 43 countries, operated by 56 airlines.