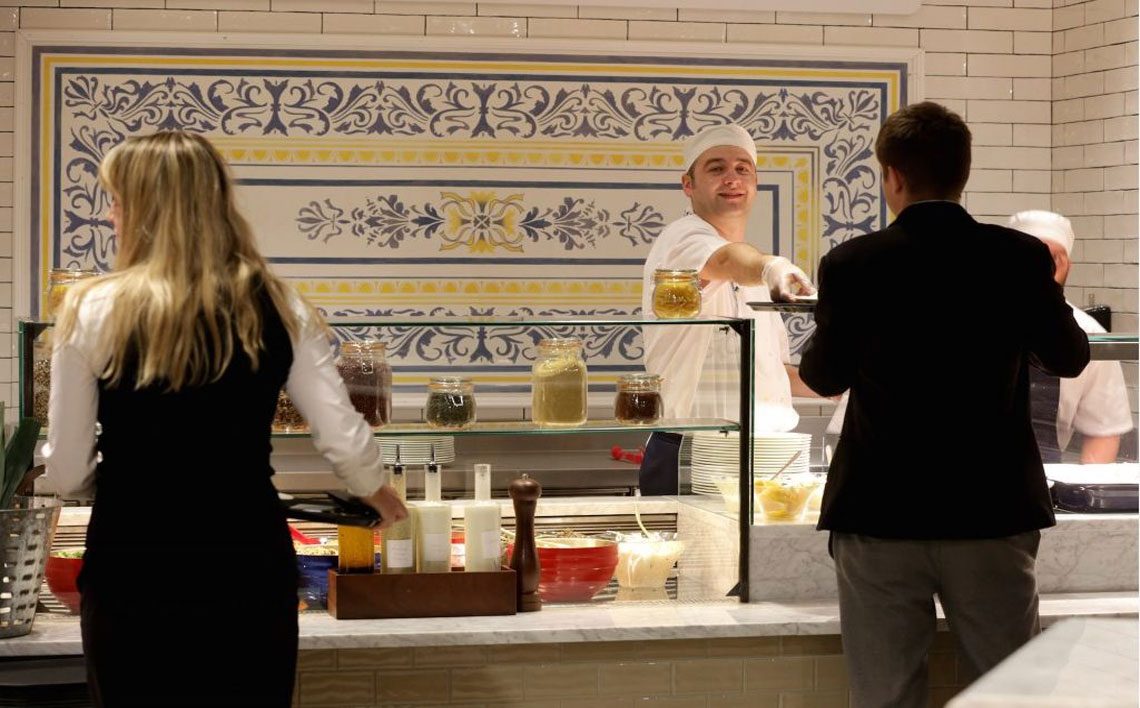 Dublin Airport, in partnership with the Dublin Food Chain is delighted to host a Doing Business with Dublin Airport seminar as part of Local Enterprise Week.
The event, which is aimed at encouraging Irish food producers to consider trading at Dublin Airport, will take place on Monday, March 6 at 5.30pm in the Clayton Hotel, Stockhole Lane in North Dublin.
Dublin Airport Head of Concessions, John Bolger said he was delighted to host the Doing Business with Dublin Airport seminar as it will provide local suppliers with the chance to showcase their products to the world at the airport.
"We are really looking forward to this event which is designed to brief restaurant and café owners and food producers on the opportunities that are available in our food and beverage areas at Dublin Airport."
The catering outlets at the airport serve the 28 million passengers from all over the world that use the airport annually and also the 16,000 people that work on the campus.
"We are constantly striving to improve our catering facilities for both passengers and airport employees. We aim to showcase the best of Irish food in our restaurants and cafés at Dublin Airport and we have a strong emphasis on locally sourced and produced food in particular," Mr Bolger added.
Dublin Airport currently has more than 30 restaurant and café facilities across its two terminals.
"With an average of 75,000 passengers travelling through the airport on a daily basis, there are many possibilities for local food producers to trade or get their products into existing catering outlets at the airport," Mr Bolger said.
The Dublin Food Chain is a collaborative initiative of the Irish Exporters Association and the Local Enterprise Office in the Dublin area. The Dublin Food Chain is part of an ongoing effort to harness the power of smaller traders in the food industry, in order to ensure that County Dublin's unique heritage benefits from the attention it deserves.
Dublin Airport is the key gateway to the island of Ireland, as more than two thirds of all air passengers who arrive in Ireland use Dublin Airport.
Last year, passenger numbers at Dublin Airport increased by 11% to a record 27.9 million, which is more than four times the population of the island. Dublin was the fastest-growing major airport in Europe in 2016.
Dublin Airport now has direct flights to 186 destinations in 41 countries operated by a total of 47 airlines.