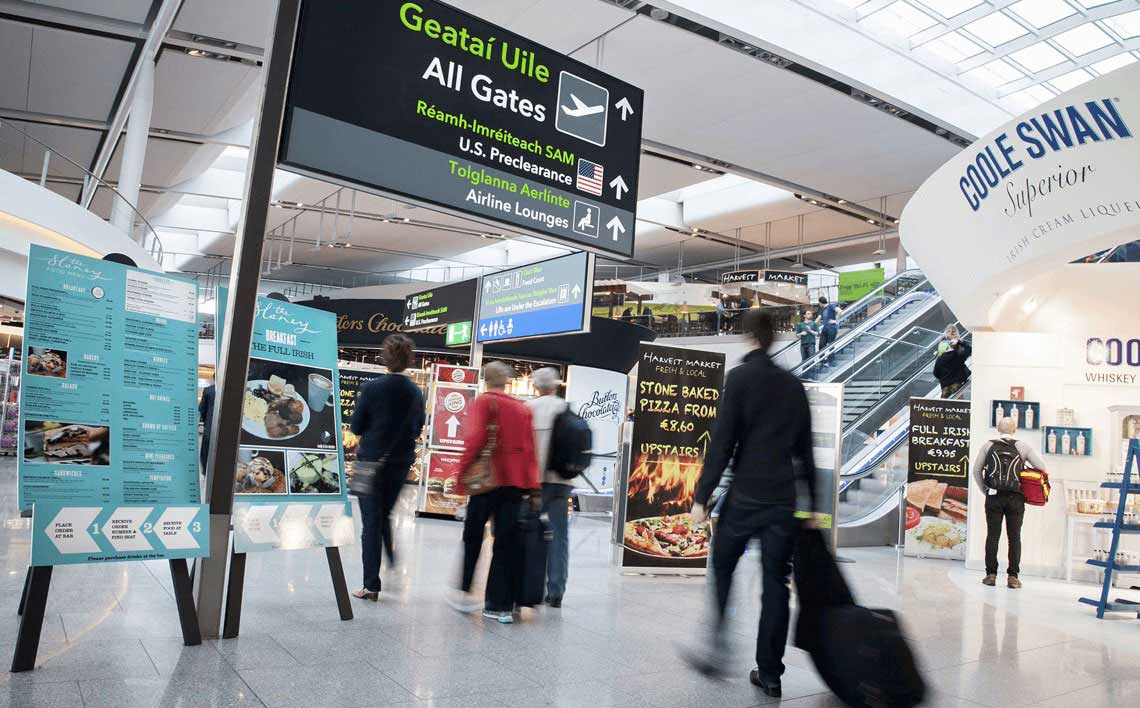 Dublin Airport has surpassed last year's total number of passengers with seven weeks to spare and is heading for a recording-breaking year.
Dublin Airport welcomed 21.7 million passengers in 2014 and by last Sunday, November 8, the airport had seen just under 22 million passengers pass through its doors this year.
Dublin Airport's busiest year was in 2008, when almost 23.5 million passengers used the airport, but this record is likely to be broken this year.
"Dublin Airport is already ahead of last year in passenger numbers, with more than half of November and all of December still to come," said Dublin Airport Managing Director, Vincent Harrison. "We've had a fantastic year, with passenger numbers up 15%, which is equivalent to almost 2.9 million extra people using the airport so far this year," Mr Harrison added.
"We've had 23 new routes this year and extra capacity on a large number of existing services. Every month since April has been a new record month for traffic at Dublin Airport and I'd like to thank our airline customers and our passengers for that additional business."
Dublin Airport is one of the fastest-growing airports in Europe this year, as it is expanding its passenger traffic by more than twice the European average, according to data from ACI Europe.
The growth in passenger numbers at Dublin Airport has been reflected across all parts of the business. "We're seeing strong growth in all segments of the market from both Irish-based customers and overseas passengers," Mr Harrison said.
Continental European traffic, which is the largest segment of the market at Dublin Airport, is up 15% to almost 11.4 million, while the number of passengers flying between Dublin and British cities has increased by 15% to 7.6 million so far this year. Transatlantic traffic is up 17% to 2.2 million, and traffic to the Middle East and North Africa has increased by 29% to 695,000.
This winter season, Dublin Airport will have about 1.5 million extra seats across its route network, which is a 13% increase in overall capacity. There are three new winter services – Ryanair to Amsterdam and Lublin and Aer Lingus to Liverpool – this year and 13 services that started during the summer season are operating in the winter for the first time.
Dublin Airport, which is Ireland's key international gateway, has direct flights to 167 scheduled and charter destinations.
The airport is also a major contributor to economic activity throughout the State. A recent independent study by economic consultants InterVISTAS found that that Dublin Airport supported or facilitated a total of 97,400 jobs and contributed €6.9 billion to Ireland's Gross Domestic Product (GDP).
About 15,700 people work on the Dublin Airport campus for companies such as daa, airlines, ground handlers, retailers, hotels and other service providers, while 81,700 additional jobs are supported, induced and facilitated elsewhere in the Irish economy.