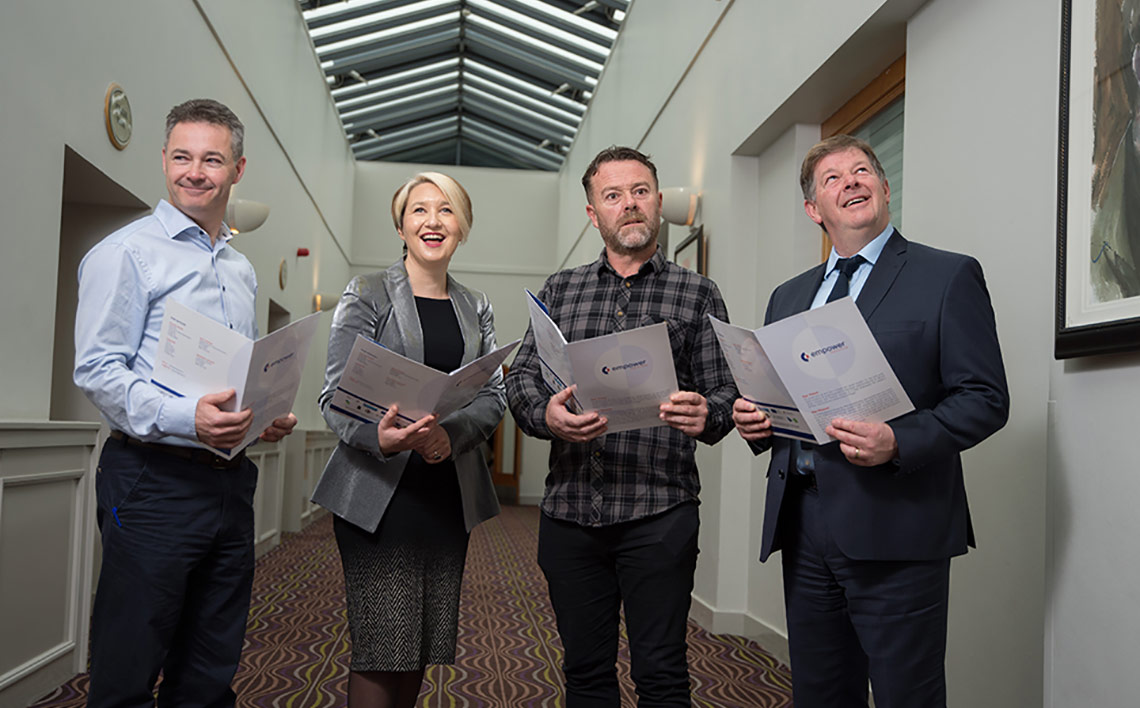 daa in partnership with Empower, the Fingal-based community development company, and the Department of Employment Affairs and Social Protection, hosted a Meet the Contractor event to promote local job opportunities associated with Dublin Airport's North Runway project.
The event was held as part of Empower's One Step Closer programme, which trains long-term jobseekers in skills where there are employment opportunities such as the construction of Dublin Airport's North Runway.
"The delivery of North Runway is a critical piece of national infrastructure which will bring huge economic benefits for Fingal and for Ireland," said daa North Runway Senior Project Manager, David Frizell.
"We have recently appointed Irish-Spanish consortium Roadbridge and FCC Construcción to design and build North Runway.The project will support in the region of 300 jobs during its development and we are delighted to partner with Empower's One Step Closer programme to showcase the potential job opportunities arising from this project," Mr Frizell added.
Empower Chief Executive Adeline O'Brien said the event enabled jobseekers to meet the Roadbridge FCC representatives as well as local services that support their transition into employment. "The One Step Closer programme isn't just about filling jobs, it also addresses societal barriers participants may be experiencing. We want to increase resilience in our local community and build confidence and self-belief, so that those in long-term unemployment will have the confidence to make a positive change in their lives."
Mobilisation and preparatory site works for North Runway are underway and groundworks will start in the New Year. Construction of the new runway is due to be completed in early 2021 and commissioning will then take place.
"Roadbridge FCC Construcción have requirements for positions in three key areas of the project - construction and general operatives, catering and cleaning and security. As well as supporting jobs onsite, the project will generate significant employment opportunities in the local supply chain for construction materials," Mr Frizell said.
North Runway will be built at no cost to the State – as daa is not funded by the taxpayer – and its delivery will support the creation of 31,200 new Irish jobs and €2.2 billion in additional economic activity by 2043.
The new runway will be built about 1.6km north of Dublin Airport's current main runway and will be entirely built on land owned by the airport. Developing a new runway at Dublin Airport is a key part of the Government's National Aviation Policy, as it will allow the airport to develop its hub business and enable airlines to offer connectivity to more destinations.
Dublin Airport's existing runway system is effectively full at peak times and North Runway is also needed to reduce delays and congestion and to allow for further growth at Ireland's key international gateway.
Construction started on the North Runway in late December 2016 and the initial package of works supported about 100 construction jobs. Roadbridge also won the contract for this initial phase of North Runway works, which included site clearance, road and services diversions and a series of archaeological and other surveys.
The North Runway enabling works construction package was the first ever Irish project to win a Gold Award at the Considerate Constructors Scheme Awards, which promote best practice within the construction industry.
Image above: Deputy Project Manager Roadbridge FCC, Padraic McCarthy; Chief Executive Empower, Adeline O'Brien; Actor and Comedian Eric Lawlor and daa Senior Project Manager North Runway, David Frizell at the North Runway jobs initiative.