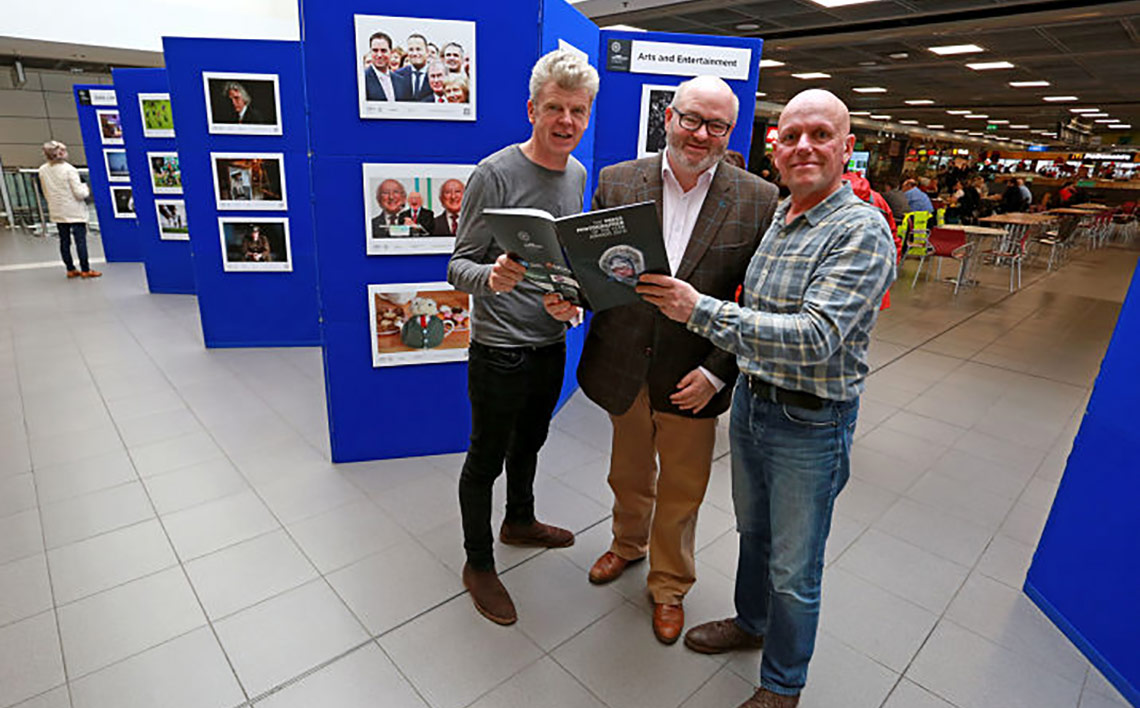 Dublin Airport is proud to host the Press Photographers Association of Ireland (PPAI) annual exhibition. The exhibition contains the winning prints from the association's annual awards and is situated in the Food Court area on the Mezzanine level, Terminal 1.
Awards were presented across nine stills categories and a prize was also given for the best multi-media entry. The categories were: News, Daily Life and People, Arts and Entertainment, Portrait, Politics, Sports Action, Sports Feature, Nature and Environment and Reportage.
The overall title of Press Photographer of the Year 2019 was awarded to Tom Honan, a Dublin-based freelance, who works primarily for the Irish Times and Irish Mail on Sunday. Tom's winning images are part of the 101 prints that form the exhibition.
The exhibition was launched by daa Chief Communications Officer Paul O'Kane. He said: "Dublin Airport is delighted to once again host the PPAI exhibition. This ongoing partnership between Dublin Airport and the PPAI is so strong that, since the winners were announced in February, we have had enquiries from passengers and staff a like wondering when they would have an opportunity to view the exhibition."
"This is the 41st year that the PPAI has handed out their prestigious awards and to look back on the momentous moments of 2018 through the eyes of these talented artists is a real privilege. I encourage all those passing through Dublin Airport to stop-in and view the exhibition," he added.
Dublin Airport is actually the scene of one of the images featured in the exhibition. Fergal Philips took second place in the News category with his shot of Pope Francis arriving onto the West Apron area of the airfield.
The exhibition is available to view until April 17, 2019.
Image: Tom Honan, PPAI Press Photographer of the Year, daa Chief Communications Officer, Paul O'Kane and Crispin Rodwell, President, Press Photographers' Association of Ireland (PPAI)