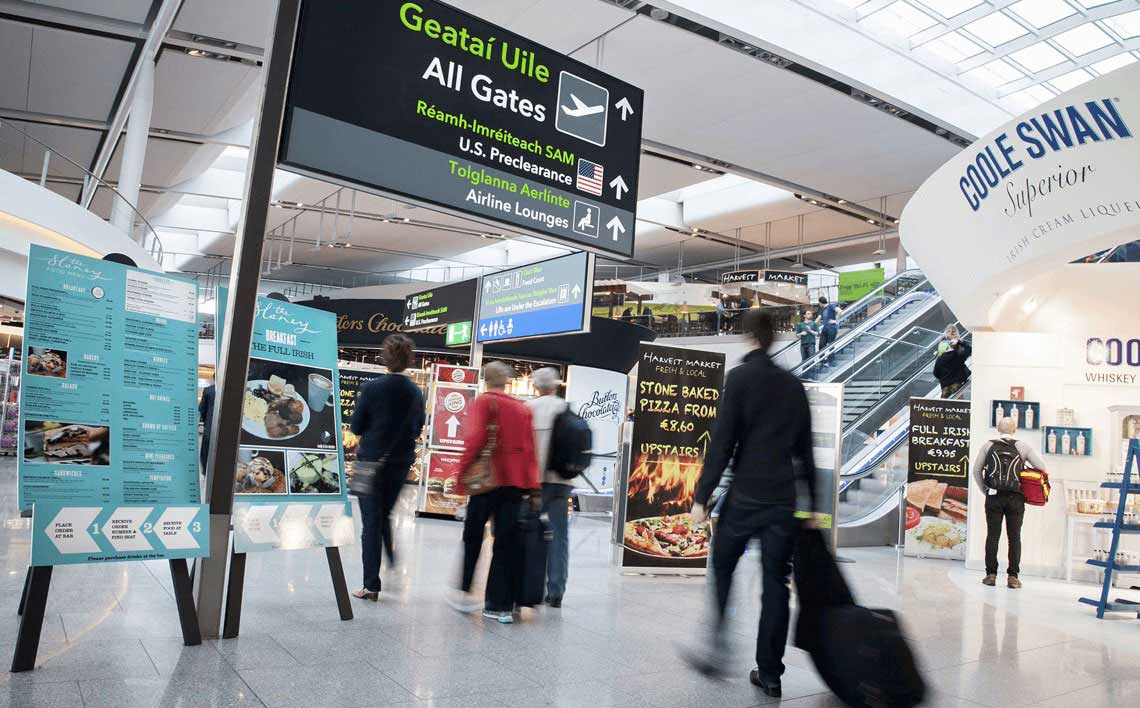 Dublin Airport has launched a new one-stop shop allowing passengers to pre-book book services such as Fast Track Security, Executive Lounges, Concierge assistance and Car Parks online from a single point.
The new service makes it easier for passengers to book additional services directly from the Dublin Airport website in advance of travel.
Under the Dublin Airport Travel Services umbrella, customers can access information on a wide range of extra services and book them in advance from a single point. Passengers can choose from a range of services in both Terminals 1 and 2 to suit their needs.
"We're making it easier for passengers to tailor their travel experience whether they are travelling for business or pleasure," said Dublin Airport Managing, Director Vincent Harrison. "All of the extra services can now be easily pre-booked by customers from one location on the airport's homepage.
Dublin Airport Travel Services comprises the following options, all of which can be pre-booked online: Car Parking, Fast Track, Executive Lounges, Concierge Assistance, Airport Club and Platinum Services.
Car Parking
Dublin Airport has 3,600 short-term and 14,400 long term car parking spaces, all of which can be pre-booked on line.
Fast Track
For a fee of €5.95 passengers can use the Fast Track channel at security, regardless of their airline or their class of ticket. A tea or coffee plus flight updates via SMS are also included.
Concierge
For €39.95 this service is essentially an extra pair of hands to assist you and up to 6 people through the airport whether you are arriving or departing.
Airport Club
Airport Club is designed for frequent flying business customers and offers annual membership plans, providing unlimited annual access to Fast Track, Car Parking and other services. With one annual business expense reconciliation and no pre-booking required, this is a very attractive time-saving, efficient option for many organisations.
Platinum Services
Platinum Services offers a luxury airport experience with a dedicated team to personalise your visit through the airport on arrival or departure.