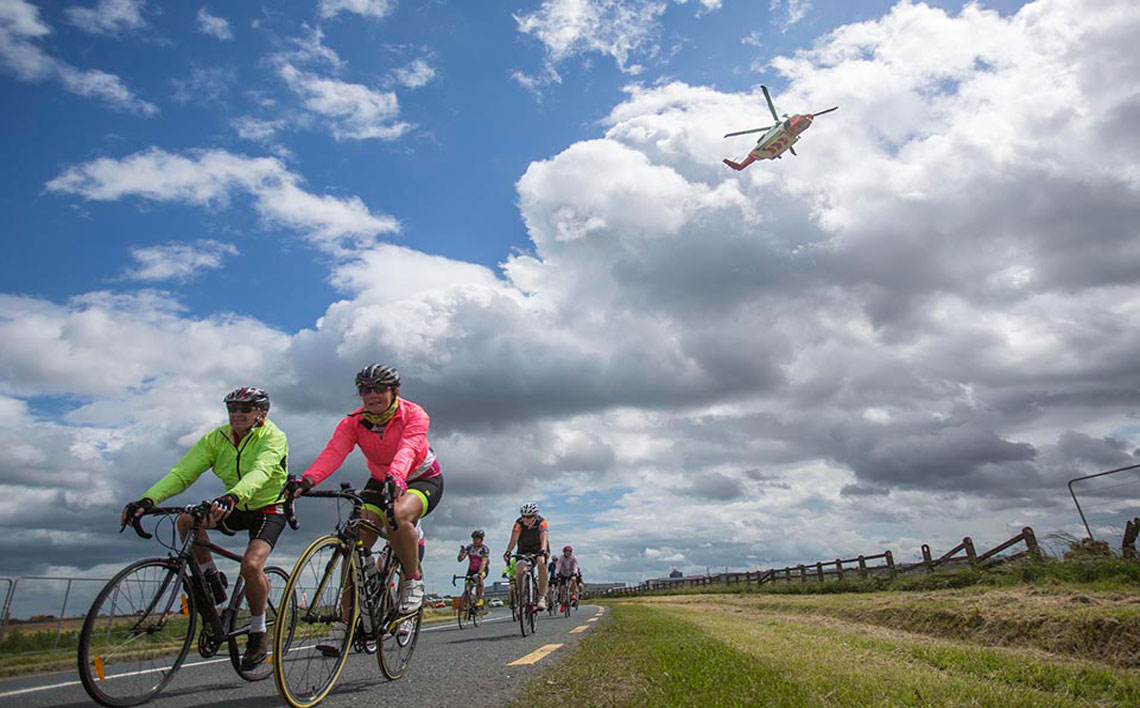 Members of Dublin Airport's Police & Fire Service held a memorial cycle on Sunday, June 11, in remembrance of the crew of Rescue 116.
Airport Police & Fire Service staff, together with members of An Garda Síochána and the Irish Aviation Authority were joined by some family members of the crew of Rescue 116 for the 116km memorial cycle.
"Like everyone, we were absolutely devastated by this tragic event," said Airport Police & Fire Service member and organiser of the event Bryan Russell.
"Those who work in emergency services share a special connection so when a terrible accident like this occurs it resonates deep within our community. We wanted to have a memorial event and it felt right that we should do it on the 11th day of the sixth month by cycling seven laps of the airport's perimeter which adds up to a total of 116km," he added.
Although the event was not originally organised as a fundraiser many people supported the event by giving services and food for the cycle as well as donating funds. This led to a gofundme page being set up; already, over €2,000 has been raised which is being donated to the R116 Fund.
The rescue helicopter paid a special tribute to their lost colleagues on the day by conducting a flyby over the cyclists as they finished their second last lap.