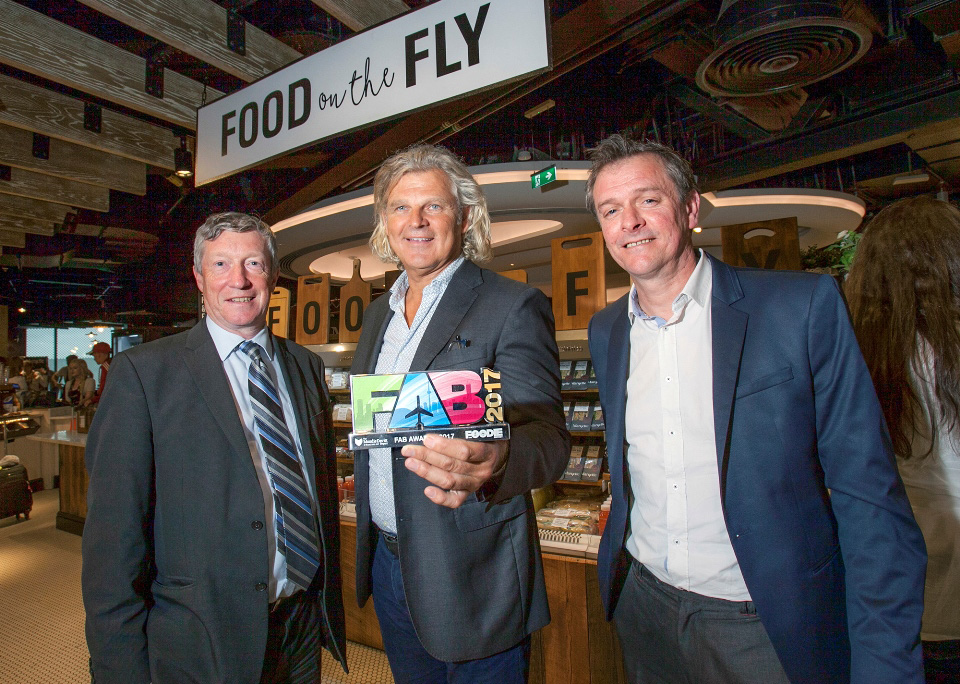 Dublin Airport restaurant Marqette was recently announced as the Airport Food Hall of the Year at the Moodie Davitt Airport Food and Beverage (FAB) Awards.
Recognising best practice in airport food and beverage, The FAB awards celebrate outstanding quality and innovation in the sector.
"This prestigious award elevates Dublin Airport and Marqette to a different level in terms of the quality of food and beverage available for all airport customers," said Brendan Dee, Dublin Airport's Food and Beverage Key Accounts Manager, Concessions.
"Marqette cooks and bakes all its offerings on site and in front of customers. Fresh, local, Irish produce is used daily in serving great dishes. Overlooking the airfield, the restaurant and bar area provide an excellent setting for passengers before boarding their flight," he added.
The award was presented to the triumphant Marqette team at a gala event held during the sixth annual Airport Food and Beverage (FAB) Conference & Awards in Toronto.
Marqette, which is operated by the Michael JF Wright Hospitality Group, was shortlisted for the award from almost 250 entries, representing all sectors of the airport food and beverage sector.
Commenting on the win, company CEO Michael Wright said: "It is an honour to receive such a prestigious award. We are confident that this achievement will make a significant business difference to our team and the Marqette brand on an international level."
Located beyond the security screening area in Terminal 1, Marqette opened in September, 2015 and is modelled on an outdoor food market.
The restaurant which caters for over 260 people opens with breakfast from 5am with service continuing until the last flight.
Customers can expect artisan bread baked on site, barista coffee, and a vintage Citroen van selling freshly made omelettes and crêpes, amongst other offerings.
So far this year, more than 10.9 million passengers have travelled through Dublin Airport, a 6% increase compared to the first five months of last year. Dublin Airport has welcomed and additional 640,000 passengers between January and May.
Dublin Airport has direct flights to more than 185 destinations in 41 countries operated by a total of 47 airlines.
Pictured above: Dublin Airport's John Bolger and Brendan Dee with Marqette's Michael Wright.