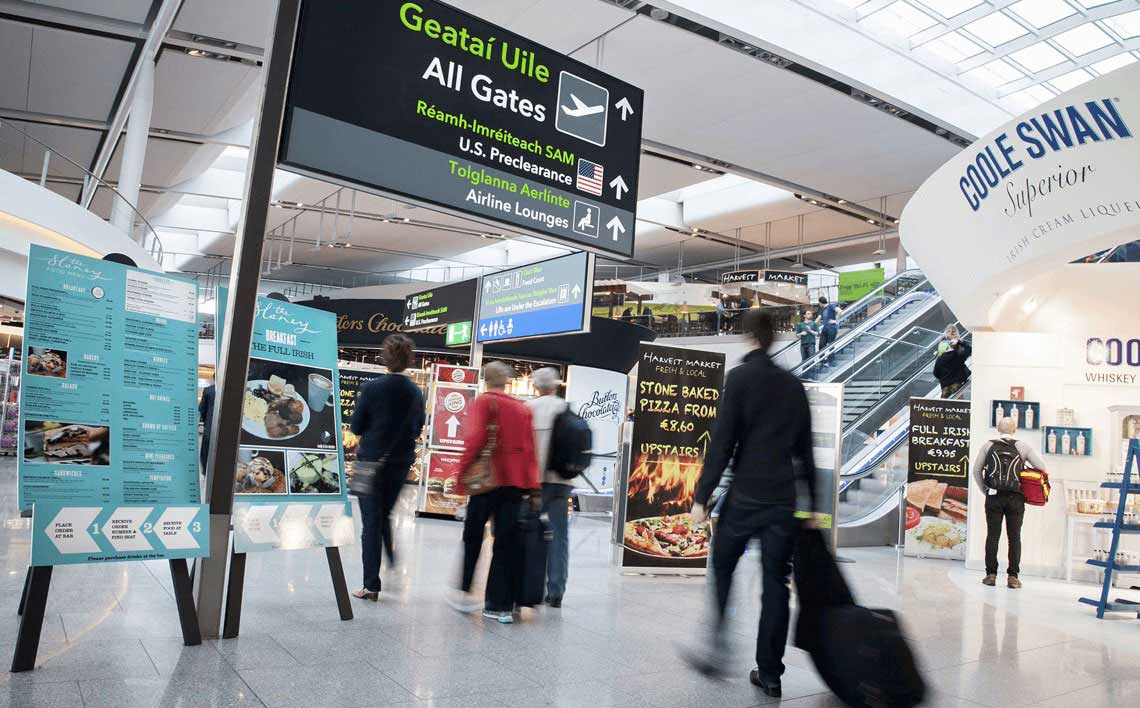 Dublin Airport has picked up nominations in two categories in the prestigious eir Spider Awards.
Dublin Airport's App has been shortlisted in the Best Use of Mobile Technology category while DUB HUB Web App, the airport's free virtual digital assistance guide for passengers connecting at the airport, has been shortlisted in the Best in Travel, Sport, Leisure and Tourism category.
"Continuously improving the passenger experience is a key priority for Dublin Airport, so it is particularly pleasing that these two innovative technology enhancements for our customers have been shortlisted," said Dublin Airport Managing Director, Vincent Harrison.
"We will continue to explore further innovations to improve the passenger experience at Dublin Airport and to build on recent successes in the digital arena" he added.
"The Dublin Airport app has already won a major international award, our free WiFi was named the best airport WiFi in Europe by a recent survey and our social media activity has also won several international awards."
The eir Spider Awards recognise Irish business and community organisations for their creativity and innovation and provide and provide an opportunity to recognise and showcase online excellence. The Spiders are considered an important benchmark for distinction and excellence in web-based business strategies.
Dublin Airport's passenger app won a global technology award earlier this year when it took top honours in the Innovation in Cloud Services and Modernisation category at the Ovum 'On the Radar' awards in London.
The web-based DUB HUB app uses Dublin Airport's free WiFi to create a digital assistant to help passengers connecting at Dublin Airport. An easy to follow visual guide helps passengers find their gate and also provides information on the services near their boarding gate.
Passenger numbers at Dublin Airport have increased by 15% this year as more than 16.8 million passengers have travelled through the airport in the first eight months of 2015.
Dublin Airport, which is celebrating its 75th birthday this year, has flights to 167 destinations. The airport has already welcomed an extra 2.5 million passengers so far this year, which is set to be the busiest in the airport's history.
The eir Spiders Award winners will be announced at a ceremony in Dublin on Thursday, October 29.