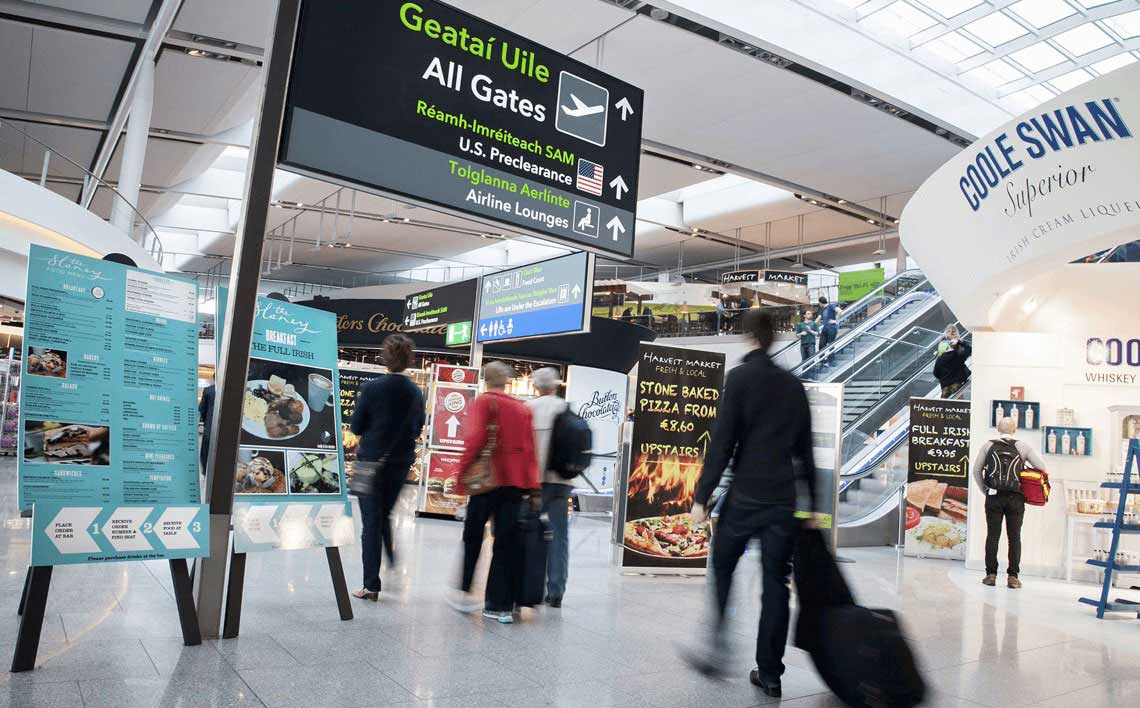 Dublin Airport Authority (DAA) has signed a twinning agreement with Beijing Capital International Airport (BCIA) which will allow the two companies to co-operate to further commercial and tourism links between the two cities.

The agreement is also designed to enable the two airports to engage in a joint marketing initiative to deliver more direct airline services between Dublin and Beijing.

A Memorandum of Understanding to establish a Sister Airports partnership was signed in Beijing today by DAA Chief Executive Kevin Toland and Beijing Airport's President & CEO Zhang Guanghui.

Both airports will now work closely on areas such as; operational information sharing, joint marketing, sustainable development and deepening the existing trade and tourism links between the two cities.

The agreement will also examine the scope for commercial co-operation between Beijing Airport and DAA's retail arm ARI (formerly known as Aer Rianta International), which has operations in 12 countries including its recently opened stores in China.

"Dublin Airport is delighted to have become a Sister Airport to Beijing Airport," said DAA Chief Executive, Kevin Toland. "This new agreement builds upon the already close links between the two cities and is a significant step forward in our mutual desire to have improved air connections between Ireland and China," he added.

The airport twinning agreement was signed during an Irish trade mission to China led by the Tánaiste and Minister for Foreign Affairs and Trade, Eamon Gilmore. "I warmly welcome this agreement between Ireland and China's largest airport operators," Mr Gilmore said.

"China is a key market for foreign direct investment, for trade and for tourism, and the enhanced co-operation between DAA and Beijing Capital Airport will help to strengthen the links between our two economies," Mr Gilmore added.

Beijing Airport President & CEO, Zhang Guanghui said the agreement was a symbolic new bridge between the two cities. "Beijing Airport is the Gateway for China and Dublin is the Gateway for Ireland and we will work together to strengthen the connections between the two cities for their mutual benefit," Mr Zhang added.

More than 30,000 passengers per year fly between Dublin and Beijing. But as there is currently no direct service, passengers typically connect via a European or a Middle Eastern airport.

"DAA has been talking to a number of Chinese airlines for several years in relation to the potential for improved links between Dublin and Beijing, and we are convinced that a direct service will grow the overall market and stimulate greater business and tourism activity," according to Mr Toland.