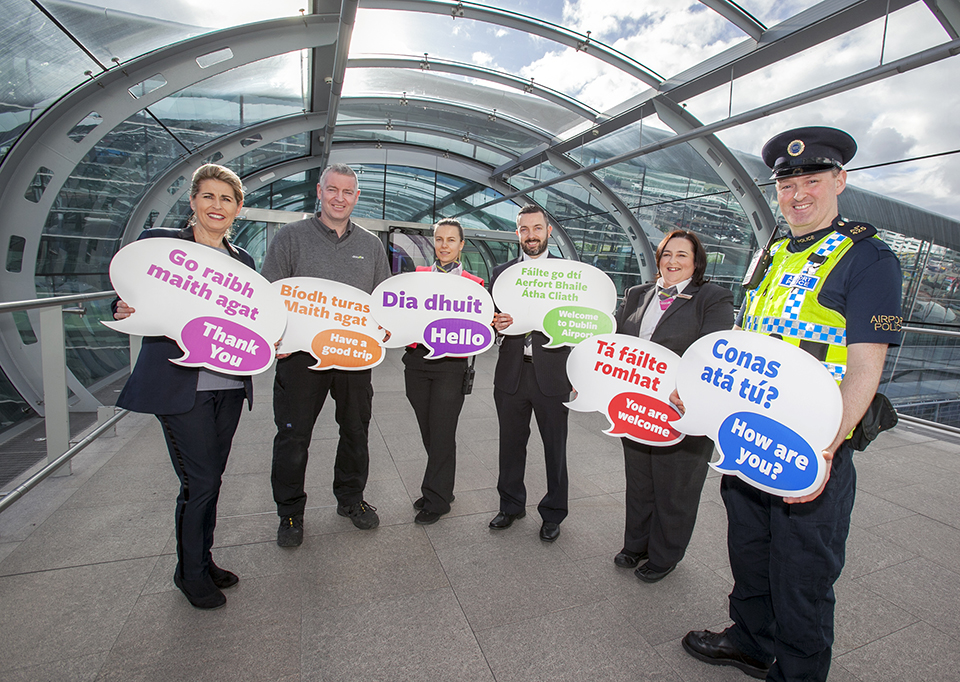 Dublin Airport is delighted to support Seachtain Na Gaeilge, a nationwide event celebrating our national language, culture, and heritage taking place from March 1 to 17.
"Seachtain Na Gaeilge is one of the biggest celebrations of Irish language and culture that takes place each year in Ireland," said Dublin Airport Managing Director, Vincent Harrison
"We are delighted to take part by encouraging our colleagues and customers to enjoy some banter in trying out a few Irish words and sayings. Fluency is not essential, the aim is to use everyday Irish words and phrases in a fun and informal way which celebrates our national language," he added.
Seachtain Na Gaeilge gives an opportunity to everyone to enjoy Irish with a calendar of entertaining and fun events for every type of interest and every age group.
Here are a few phrases to give it try:
Hello – Dia dhuit
How are you – Conas atá tú?
Welcome to Dublin Airport – Fáilte go dtí Aerfort Bhaile Átha Cliath
Thank you – Go raibh maith agat
You are welcome – Tá fáilte romhat