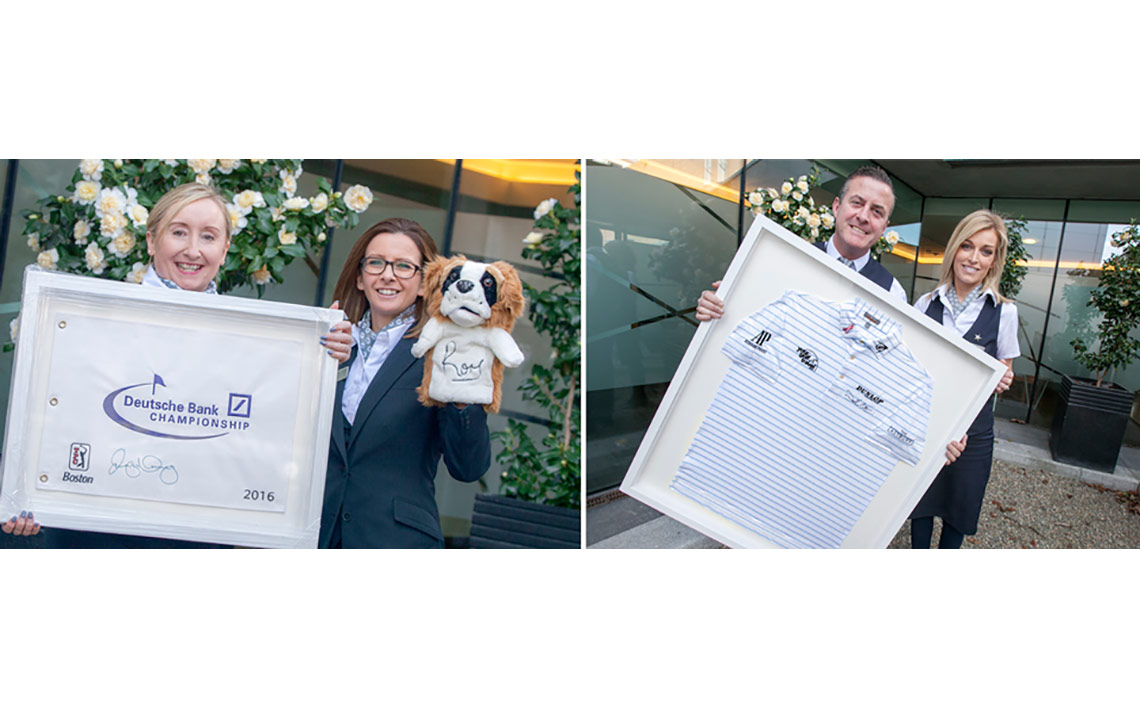 A variety of movie and sporting memorabilia will be made available to the public through a silent auction at Dublin Airport.
Staff at Dublin Airport have accumulated the items through donations from generous Irish celebrities.
Gems include an original Harry Potter script signed by leading cast member Brendan Gleeson.
The auction will also be of interest to golfing enthusiasts as both Darren Clarke and Rory McIlroy have contributed signed items to the haul.
There's something to excite avid Irish football fans too with a framed Irish jersey signed by the entire 2016 squad up for grabs.
All money raised through the auction will go to the daa charities of the year, MS Ireland, My Canine Companion and Merchants Quay Ireland.
The three charities were chosen directly by daa staff through a ballot and voting system.
Since the introduction of the initiative in 2007, over €2M has been raised for 18 Irish charities.
Last year, a total of €300,000 was raised through a variety of fundraising events and initiatives for the company's three charity partners in 2016 - Aoibheann's Pink Tie, ARC Cancer Support and Childline/ISPCC. Each charity was presented with a cheque for €100,000.
If you would like to place a bid, you can do so by emailing the amount to: silent.auction@daa.ie. The auction closes at 17.00hrs on March 31, 2017 and the lucky winners will be notified by April 2, 2017.
Pic 1 – Lesley Murphy & Nicola Flood / Rory McIlroy signed items
Pic 2 – Sean Reid & Laragh Bradley / Darren Clarke Signed Jersey
Pic 3 – Dave Cromwell /Harry Potter Script
Pic 4 – Glenn Burke & Damien O Grady / FAI Signed Jersey