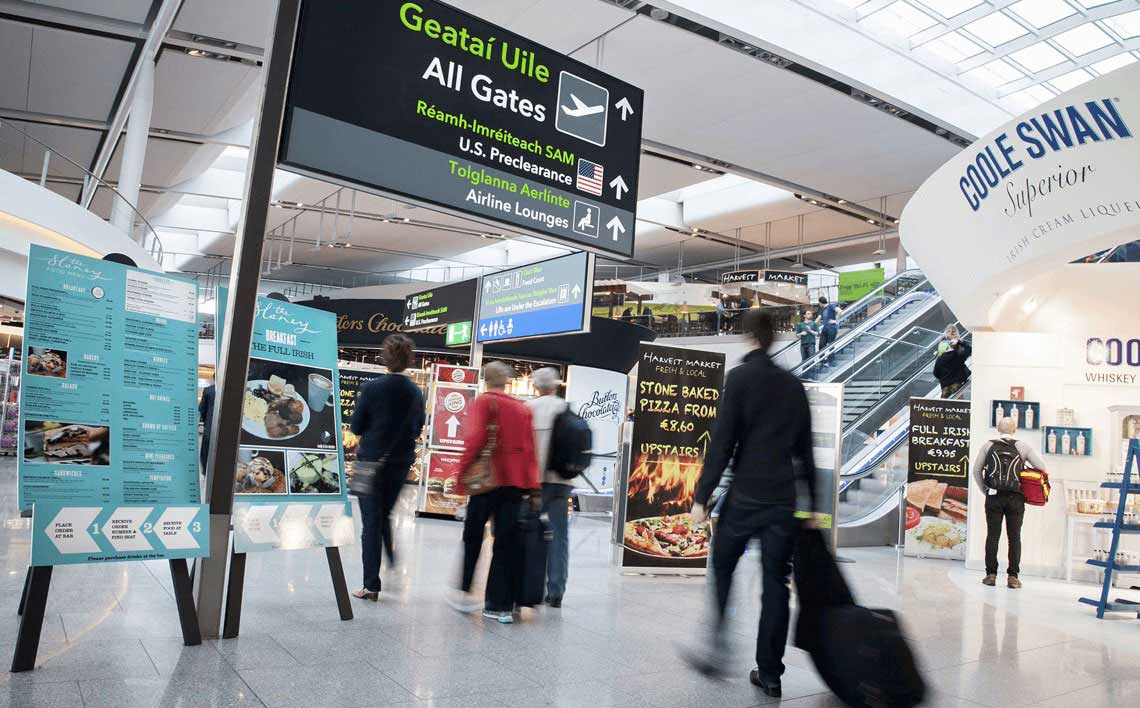 Dublin Airport has the best airport WiFi in Europe, according to a major new study.
The study found that Dublin Airport had the fastest WiFi download speeds of any European airport and the third fastest in the world behind Suvarnabhumi Airport in Thailand and Chattanooga Airport in the United States.
The survey, which was conducted by users of the Rotten WiFi app and website, tested and evaluated the quality of WiFi services in more than 130 airports in 53 countries.The
Top 10 airports, in terms of the fastest download speeds, features five airports in Europe, two in the US and three in Asia.
Dublin Airport has offered its customers unlimited free WiFi since September 2012, and was one of the first major European airports with free WiFi. "We are delighted that our free WiFi product has performed so well in this global study," said Dublin Airport Managing Director Vincent Harrison.
"Our WiFi is free, fast and unlimited and this is really welcomed by our customers," Mr Harrison added. "Unlike many free WiFi locations, Dublin Airport does not require a sign-up or login process and this makes our WiFi easy to use and hugely convenient for our customers," Mr Harrison added.
"Travellers have a lot of time to kill while waiting for flights, even if they are on schedule," said Lina Zaliauskiene of Rotten WiFi. "In such situations, public WiFi service could save the day, if it is fast, good quality, and, of course, secure," she added. Rotten WiFi is a WiFi speed checking website and mobile application.
Dublin Airport provides free WiFi to customers in partnership with eircom.