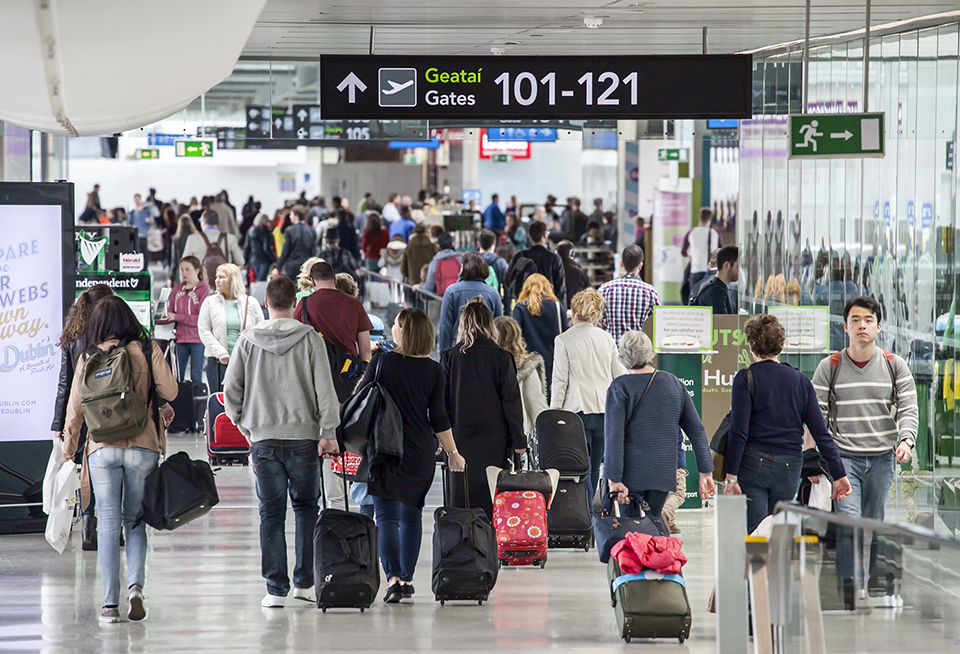 Dublin Airport had its busiest day ever in its 76 year history when over 100,000 passengers travelled through the airport on Friday, June 24.
This is equal to almost twice the capacity of the Aviva Stadium or more than the populations of 11 Irish counties.
Dublin Airport Managing Director, Vincent Harrison said: "We have welcomed 17 new routes and services this year and another two long haul routes will be launched in September. Every single week since May 15 has been busier than our busiest week in 2015. And this will also be the case for every week right through to early October."
"We continue to invest in new facilities and services to enhance the passenger experience for all customers. We are currently investing €10 million to upgrade the arrivals area in Terminal 1. We have also installed new automatic tray return systems at passenger screening to help make this process more efficient, keeping security queue times down," he added.
The growth in the number of people travelling can be attributed to a range of factors including the many new routes and services at Dublin Airport, lower oil prices which make for competitive fares, the good performance of the Irish economy and the lowest unemployment rates since 2008.
Last year Dublin Airport had a record year, with over 25 million passengers travelling through the airport. Dublin Airport has welcomed over 10.3 million passengers in the first five months of this year, representing a 15% increase, or an extra 1.3 million passengers so far this year.
Dublin Airport currently has direct flights to over 180 destinations in 40 countries on four continents.
NOTE: 100,000 people is more than the total populations of each of the following counties: Kilkenny, Westmeath, Laois, Offaly, Cavan, Sligo, Roscommon, Monaghan, Carlow, Longford, Leitrim.