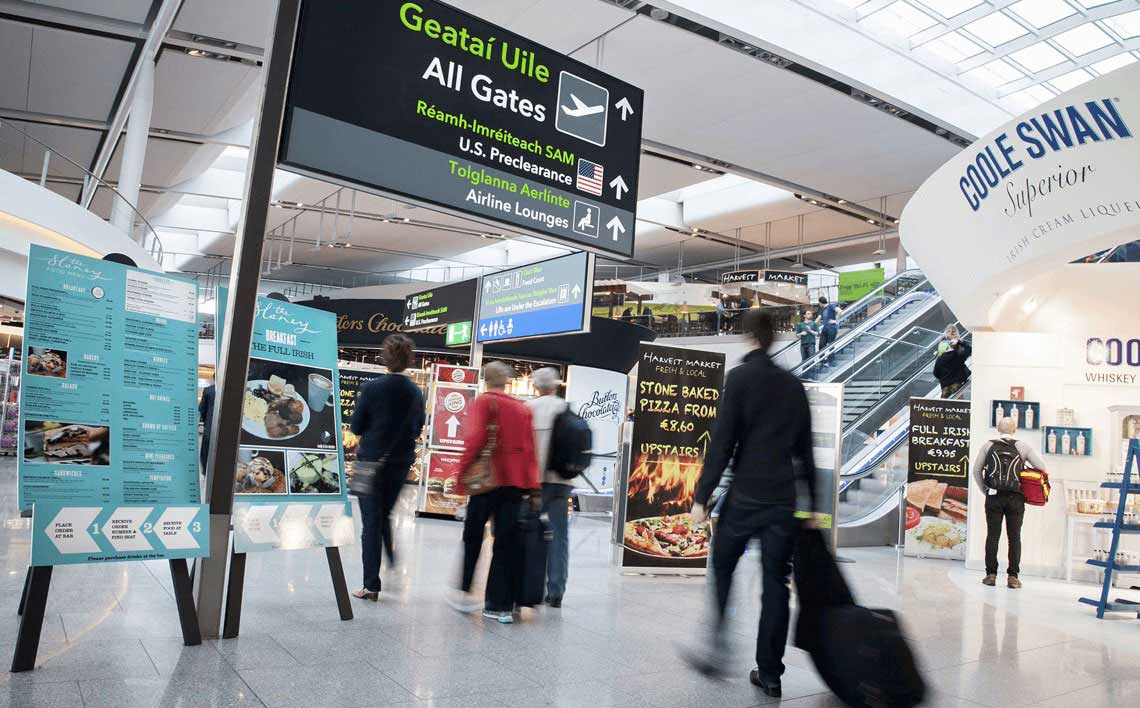 Dublin Airport welcome's Aer Lingus' decision to significantly expand its transatlantic operations and short-haul services for next summer.

Aer Lingus will operate three new routes from Dublin next year, adding services to Washington DC, Agadir and Nantes. It will also expand capacity on Dublin-San Francisco by 40% to operate the route daily, grow Dublin-Orlando by 33% and add a third daily Dublin-JFK service during June, July and August.

"This is a significant increase in transatlantic capacity at Dublin Airport and builds on the major growth that we have seen in transatlantic passenger numbers over the past three years", said Dublin Airport Managing Director Vincent Harrison.

"During next year's summer peak, Aer Lingus will have 20 daily flights back and forth across the Atlantic to Boston, Chicago, New York, Orlando, San Francisco, Toronto, and Washington DC, giving Dublin Airport customers a huge range of choice and flexibility."

Dublin Airport will have direct services to 14 North American destinations next summer, underpinning its growing status as a hub for transatlantic travel, according to Mr Harrison.

"Dublin was Europe's seventh largest airport for transatlantic connections this summer and we expect to strengthen our position next summer with the additional capacity announced by Aer Lingus today and Ethiopian Airlines' recent decision to launch a three times weekly Dublin-Los Angeles service next summer."

Last year, Dublin Airport welcomed a record 1.9 million transatlantic passengers, which was a 13% increase on the previous 12 months. So far this year, transatlantic traffic is up a further 15%.

Aer Lingus is also expanding its short-haul services from Dublin for next year, with new routes to Agadir in Morocco and to Nantes in France. It also plans to add additional capacity on existing services to short-haul destination from Dublin such as Faro, Palma and Paris.

The new Washington Dulles service will operate four times per week from May 1. The Dublin-San Francisco service, which was launched last year, will move from five flights per week to daily from May and frequency on the Dublin-Orlando route will increase from three to four flights per week.

A new third daily Aer Lingus flight from Dublin to New York will operate from June until the end of August, departing at 7:50 and arriving New York at 10.20. The return flight will leave New York at 12 noon and land in Dublin at 23.40, providing a daytime service on both legs of the journey.

"The new early morning service to JFK will offer significant additional travel options to customers and will be welcomed by both business and leisure travellers," Mr Harrison said.