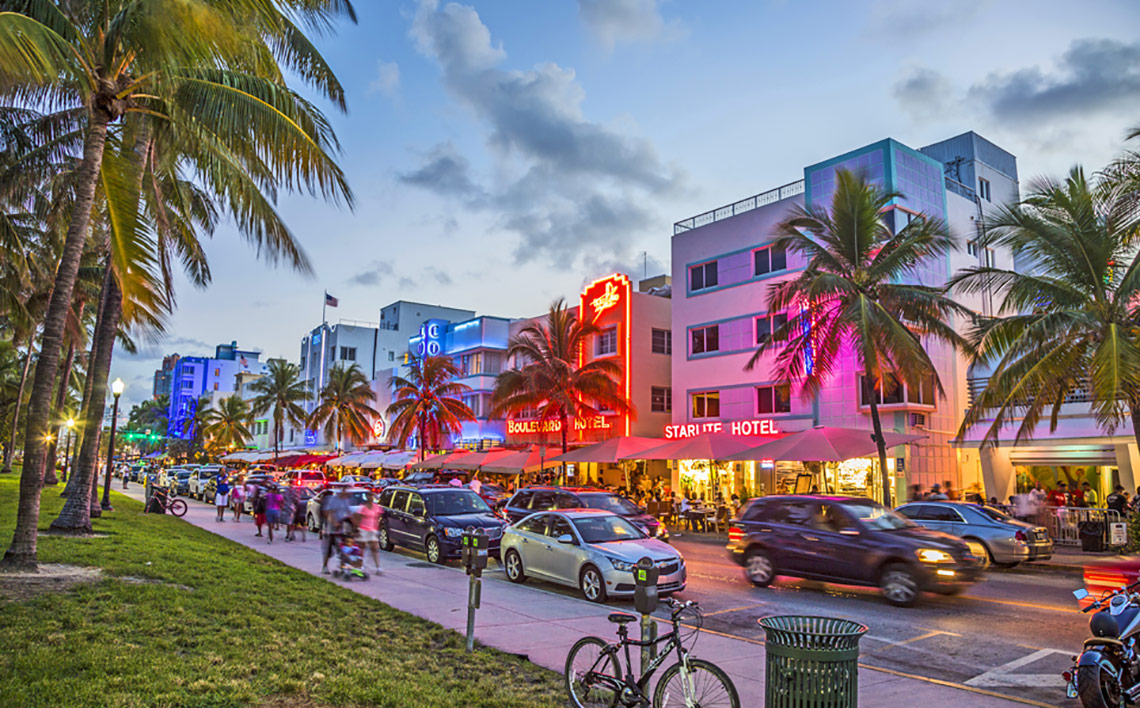 Dublin Airport welcomes today's announcement from Aer Lingus that it is to launch a new direct transatlantic route to Miami and new services to Porto in Portugal and Split in Croatia next summer.
The airline also announced that it is to increase summer frequencies on its existing services to Los Angeles, Orlando and Chicago next year.
Dublin Airport Managing Director, Vincent Harrison said he was delighted to see Aer Lingus expand its route network further from Dublin Airport. "We are particularly pleased that Aer Lingus is adding a new transatlantic route from Dublin Airport next summer as well as two new services to continental Europe offering additional choice for both business and leisure passengers.
"We have been growing our transatlantic traffic strongly at Dublin Airport with 67% growth between 2010 and 2015 and we have already surpassed last year's total number of transatlantic passengers. The addition of Miami next summer means that 17 new transatlantic routes have been launched at Dublin Airport since 2011."
Passengers travelling on Aer Lingus' new service to Miami will use US pre clearance facilities at Dublin meaning passengers save time on arrival in the US by completing all the necessary immigration and customs checks prior to departure. The only queue a pre cleared passenger encounters on arrival in the US is the taxi queue to their final destination.
Announcing its summer 2017 schedule, Aer Lingus Chief Executive, Stephen Kavanagh said, "We are delighted to announce the further expansion of our transatlantic network with the addition of Dublin to Miami and increased frequency to Los Angeles, Orlando and Chicago improving connectivity to North America. New Routes from Dublin to Porto and Split will continue to offer choice, service and value that delivered our Skytrax 4-Star accreditation and we look forward to welcoming guests on board these new services in 2017."
Aer Lingus will fly three times per week to Miami and Porto and twice weekly to Split.
More than 21.4 million passengers have travelled through Dublin Airport in the first nine months of the year, a 12% increase when compared to the same period last year. During the first nine months of the year Dublin Airport has welcomed an extra 2.3 million passengers.
Dublin Airport has direct flights to over 180 destinations in 40 countries on four continents. An economic study by InterVistas found that Dublin Airport supports 97,400 jobs and is worth €6.9 billion to the Irish economy.
About Miami
Miami is an international city at Florida's south eastern tip. Its Cuban influence is reflected in the cafes and cigar shops that line Calle Ocho in Little Havana. On barrier islands across the turquoise waters of Biscayne Bay is Miami Beach, home to South Beach. This glamorous neighbourhood is famed for its colourful art deco buildings, white sand, surfside hotels and trendsetting nightclubs. Miami boasts picturesque beaches, exceptional night life, great shopping, and delicious dining.
About Porto
Porto is a coastal city in northwest Portugal known for its stately bridges and port wine production. In the medieval Ribeira (riverside) district, narrow cobbled streets wind past merchants' houses and cafes. São Francisco Church is known for its lavish baroque interior with ornate gilded carvings. The palatial 19th-century Palácio de Bolsa, formerly a stock market, was built to impress potential European investors.
About Split
Split is the second largest city in Croatia and the largest city on the Adriatic coast. Visitors can enjoy a city that is full of history and culture with great examples of ancient architecture like Peristyle, the middle aged Romanesque Church and Gothic Palace, Baroque facades and modern architecture as well as the stunning turquoise waters of the Adriatic.
Image above: Ocean Drive, Miami