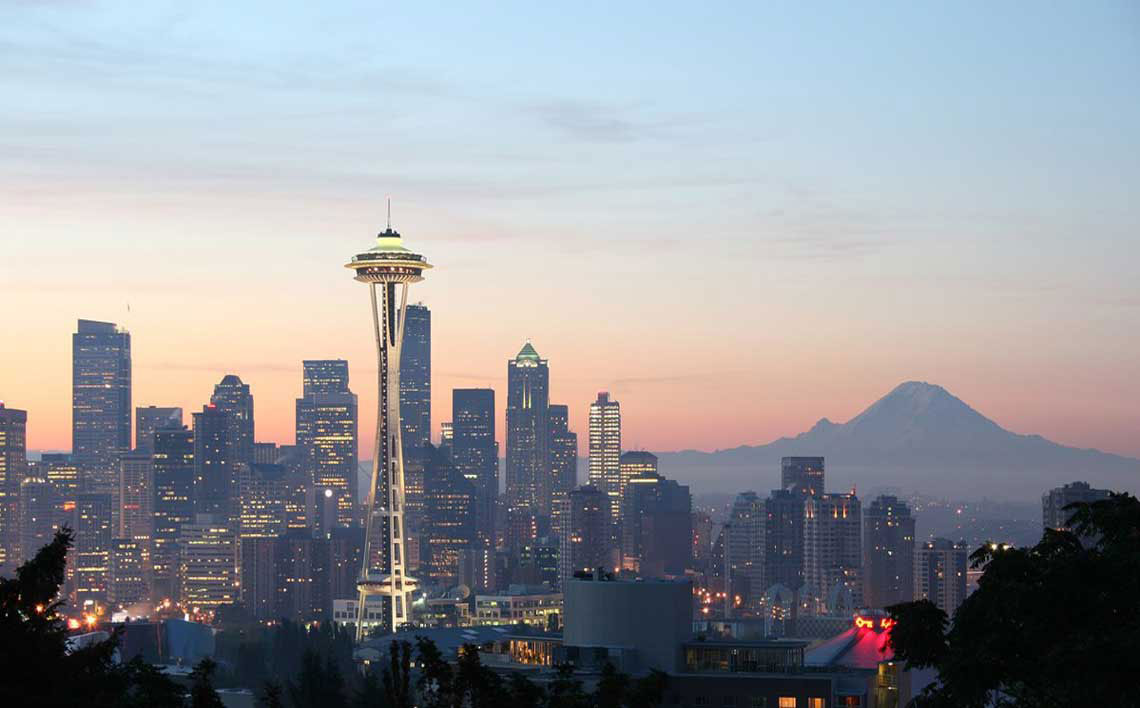 Dublin Airport welcomes today's announcement by Aer Lingus that it will launch a new direct transatlantic service to Seattle next year.
Aer Lingus will operate its new Seattle route four times weekly service on a year-round basis from next May 18, 2018.
Dublin Airport Managing Director, Vincent Harrison said Seattle will be Aer Lingus' 13th transatlantic route from Dublin Airport. "Aer Lingus is a very important customer and I am delighted to see its transatlantic route network go from strength to strength from Dublin Airport. This new route means that Aer Lingus has launched 10 new transatlantic services from Dublin since 2014. The Seattle route will provide further choice and flexibility for business and leisure passengers on both sides of the Atlantic.
"Dublin Airport's transatlantic traffic has increased by 67% in the past five years and Dublin is now the fifth largest airport in Europe for North American connectivity after Heathrow, Paris, Frankfurt and Amsterdam," according to Mr Harrison.
"The new service is great news for Irish business and tourism, as it will further strengthen trade links between Ireland and the United States and help increase trade, tourism and foreign direct investment between the two countries."
Speaking at the launch of Aer Lingus' Dublin Seattle route, Stephen Kavanagh, CEO said "We are delighted to announce Seattle as our latest transatlantic route for summer 2018. We believe this service will offer great value choices to our guests and further enhance Ireland's trade and business links with the U.S. Since joining International Airlines Group some two years ago we have grown and strengthened our Dublin Gateway to North America and we look forward to continuing this development in the years to come."
Since 2014, Aer Lingus, working in tandem with Dublin Airport, has significantly expanded its North American business in recent years and built a substantial transfer business. The new service to Seattle will have onward connections from Dublin to 24 other cities including Berlin, Edinburgh, Brussels and Hamburg.
Seattle will be Aer Lingus' third city on west coast of the US with direct flights from Dublin as there are already direct services to San Francisco and Los Angeles.
The new service will be Dublin Airport's fourth new long-haul route for next year, as Aer Lingus will launch services to Philadelphia, Air Canada will operate flights to Montreal and Cathay Pacific will launch a new direct route to Hong Kong.
Aer Lingus' new service to Seattle will be operated by an Airbus A330 aircraft. The new route will operate on Mondays, Wednesdays, Fridays and Sundays, departing Dublin at 15.50 arriving in Seattle at 17.35, departing Seattle at 19.20, arriving in Dublin at 12.35 the next day.
Dublin Airport is the key gateway to the island of Ireland, as more than two thirds of all air passengers who arrive in Ireland use Dublin Airport. The airport supports and facilitates 117,300 jobs in the Republic of Ireland, which contribute a total of €8.3 billion to the Irish economy.
More than 25.3 million passengers travelled through Dublin Airport in the first ten months of the year, which was a 6% increase on the same period last year.
Dublin Airport has welcomed an extra 1.4 million passengers between January and October this year.
Image above: Seattle's famous landmark, the Space Needle