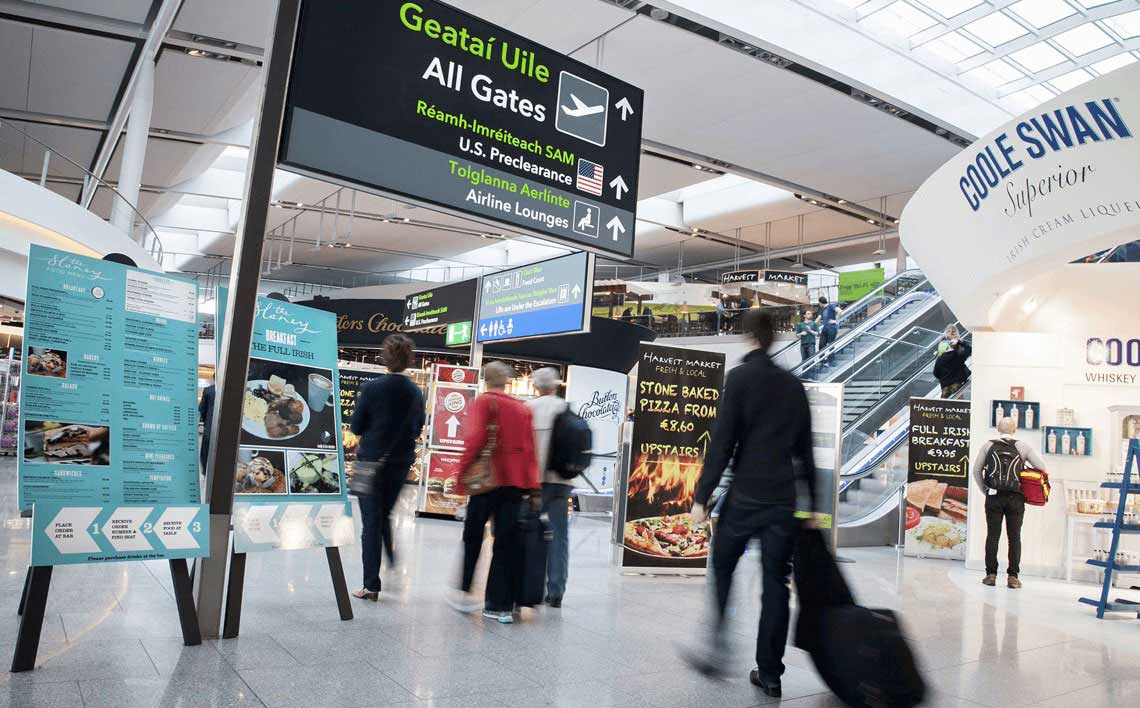 Air Canada rouge has announced that it will operate a new direct summer service from Dublin Airport to Vancouver next year.
The new route, which will operate three times per week, is Dublin Airport's first direct service to the west coast of Canada. Air Canada rouge, which is Air Canada's leisure brand, has been operating a Dublin-Toronto service since May 2014.
"We're delighted to add Vancouver to our growing list of destinations from Dublin Airport, and we look forward to working with Air Canada rouge to promote this new service," said Dublin Airport Managing Director Vincent Harrison.
"We're sure that there will be strong demand for this new route both from Canada and Ireland," Mr Harrison added. "More than 30,000 people currently travel between Dublin and Vancouver on indirect air services and we're sure that the number of people travelling between the two cities will increase significantly with the advent of this new direct route."
"Traffic numbers have been growing dramatically between Ireland and Canada in recent years, and Dublin Airport has been working hard to add further destinations in Canada to its route network to expand choice for passengers," according to Mr Harrison.
"Vancouver will be Dublin Airport's fifth destination in Canada, as the airport already offers services to Toronto, St John's Newfoundland, Montreal, and Halifax, Nova Scotia."
Air Canada rouge's new Vancouver route will be one of the four new scheduled transatlantic services from Dublin Airport in 2016, as the airport will also welcome new services to Los Angeles, Hartford, Connecticut and Newark next summer.
Dublin Airport has been a very successful location for Air Canada rouge since it started its year-round Dublin-Toronto service in May 2014. Dublin was the first international destination announced by the new airline and the route was significantly expanded last year.
Air Canada rouge's Dublin-Toronto route launched in 2014 with four return flights per week but services increased to up to 11 times per week during the peak summer season this year.
Air Canada rouge will begin its new Dublin-Vancouver service on June 10, 2016 and the route will operate until October 9. The airline will operate the new route with a 280-seat Boeing 767-300 aircraft in a two class configuration.
The flights will depart Dublin at 11.35 on Wednesday, Friday and Saturday, arriving at 13.35 in Vancouver. The return service will depart Vancouver at 15.05 arriving in Dublin at 08.35 the next morning.
Air Canada rouge has indicated that the flight times for the new Dublin-Vancouver route have been timed to optimise connectivity to and from the airline's west coast network at its Vancouver Airport hub.
Dublin Airport, which is celebrating its 75th birthday this year, has flights to 167 destinations. Passenger numbers are up 15% so far this year.
Flying Air Canada? Book a relaxing stay at the Dublin Airport Lounge