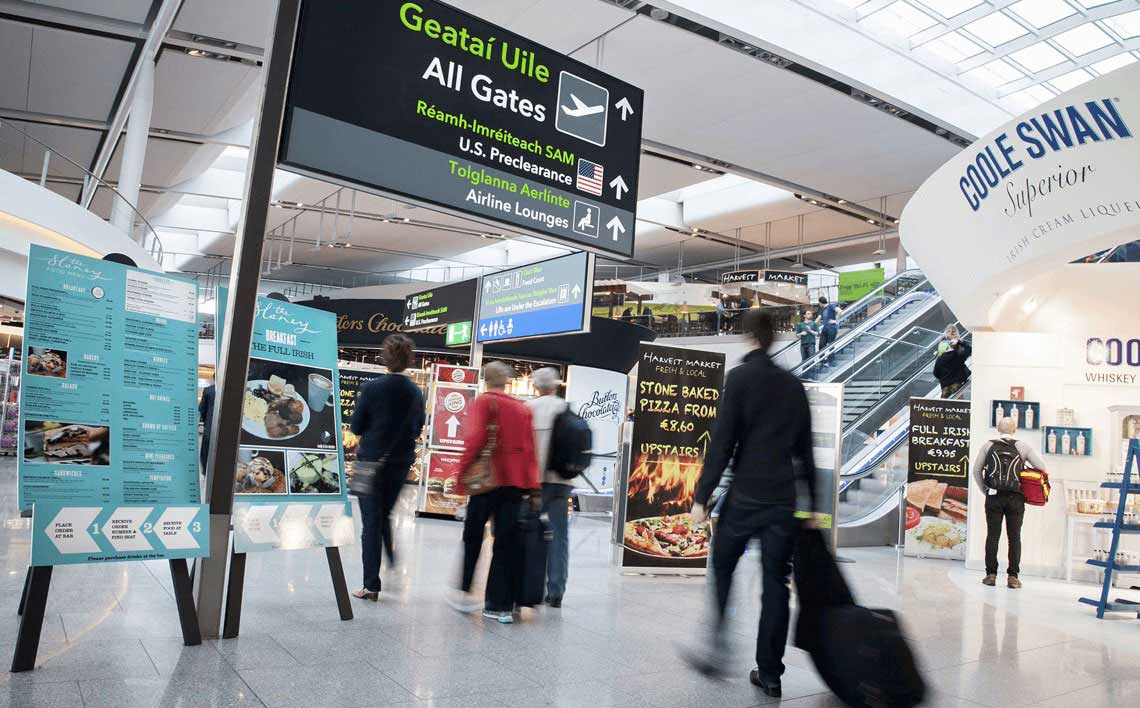 Dublin Airport is delighted to welcome the new Air Canada rouge route to Toronto, Canada with the inaugural service departing Dublin today. The service will operate from Dublin four times a week year-round to Toronto Pearson International Airport.

Dublin Airport Managing Director Vincent Harrison said he was delighted to welcome Air Canada rouge's new service. "There are strong economic and cultural links between Ireland and Canada so this is great news for both business and leisure passengers. With over 60 Irish companies based in Canada and almost four million Canadians claiming Irish heritage, Canada is a very strong market for Dublin Airport and Ireland. We wish Air Canada rouge every success with its new route and we look forward to working closely with them to promote the new service."

Robert Atkinson, Air Canada's General Manager, UK, Ireland and Northern Europe said the airline was excited to launch the new service. "We are excited to launch this Air Canada rouge year-round service, offering our customers in Ireland competitive fares, a relaxed in-flight environment and outstanding customer service," said Atkinson.

The launch was also attended by daa CEO Kevin Toland and the Canadian Ambassador to Ireland Loyola Hearn. Mr Hearn welcomed the new service and the increased opportunity it would offer to strengthen the ties between Ireland and Canada. "We are very pleased to see the new service established. Year-round direct service will greatly benefit business, tourism and the travelling public generally and strengthen the links between the two countries," he said.

The Air Canada rouge flight AC1909 will depart Dublin Airport four times a week - on Monday, Wednesday, Thursday and Friday - with Toronto departures on Tuesday, Wednesday, Thursday and Sunday.

Air Canada rouge is Air Canada's new leisure airline and its Dublin service is its first European destination. The airline will operate a 280-seat wide body Boeing 767-300ER aircraft on the route.
Flying Air Canada? Book a relaxing stay at the Dublin Airport Lounge