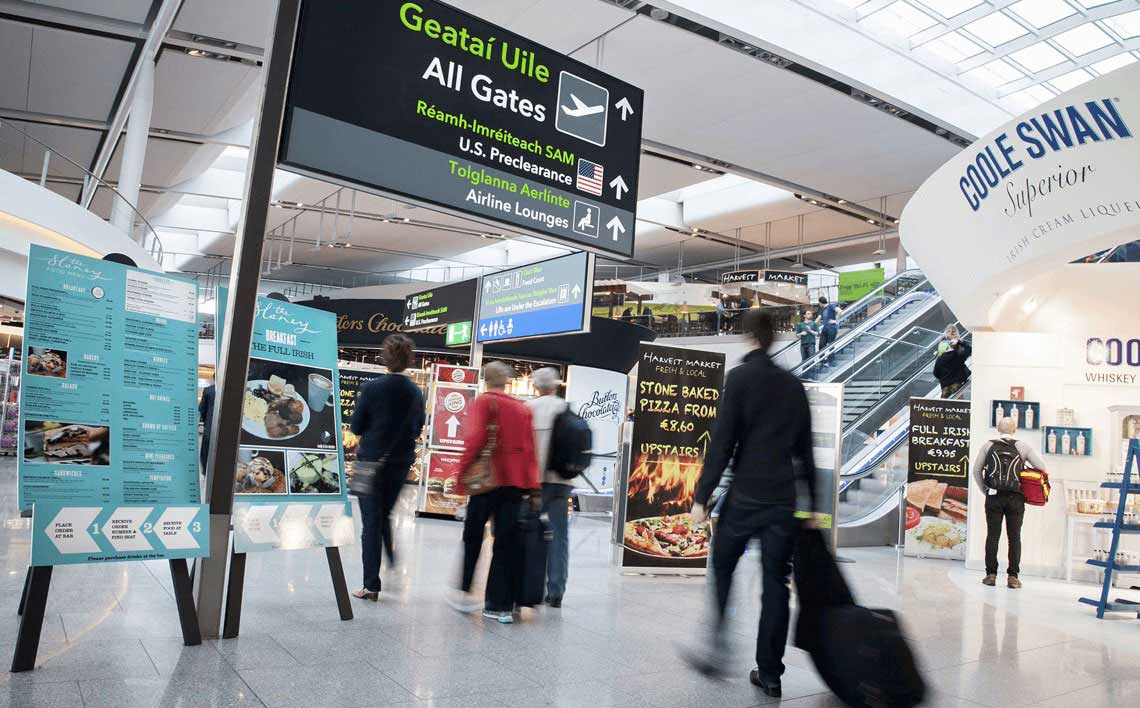 Dublin Airport is delighted to welcome Aer Lingus Regional's new service to Leeds Bradford Airport, operated by Stobart Air.

The service will operate two daily return flights between Dublin and Leeds and is expected to carry over 70,000 passengers in the first year.

Dublin Airport Managing Director, Vincent Harrison said the airport was delighted to see Aer Lingus return to Leeds Bradford after a 14 year absence. "This new route offers additional choice to passengers travelling between Ireland and Britain and also provides easy connections onto Dublin Airport's expanding long-haul network.

"Passengers connecting at Dublin have access to a huge range of choice on North American destinations and can also avail of pre-clearance facilities for US-bound flights, meaning all US customs and immigration checks are carried out in Dublin prior to take-off."

Mr Harrison also said Dublin Airport executives would be "working closely with Aer Lingus Regional to promote the new service to Leeds Bradford and also the huge potential for onward connections at Dublin Airport".

Mr Julian Carr, Managing Director, Stobart Air said that bookings have been strong since adding Leeds to the Aer Lingus Regional route network earlier this year.

"Over 5,000 seats have been sold on the new Leeds Bradford route and we continue to add key UK destinations to ensure we provide choice, value and convenience for our customers. Aer Lingus Regional serves 13 major UK cities from Ireland and are on track to carry 1.31million passengers this year," he said.

The new route will provide a link to the US through Dublin for Leeds-based passengers who can conveniently connect to Aer Lingus mainline transatlantic services. This includes flights to New York, Boston, Chicago, Orlando, San Francisco and Toronto.