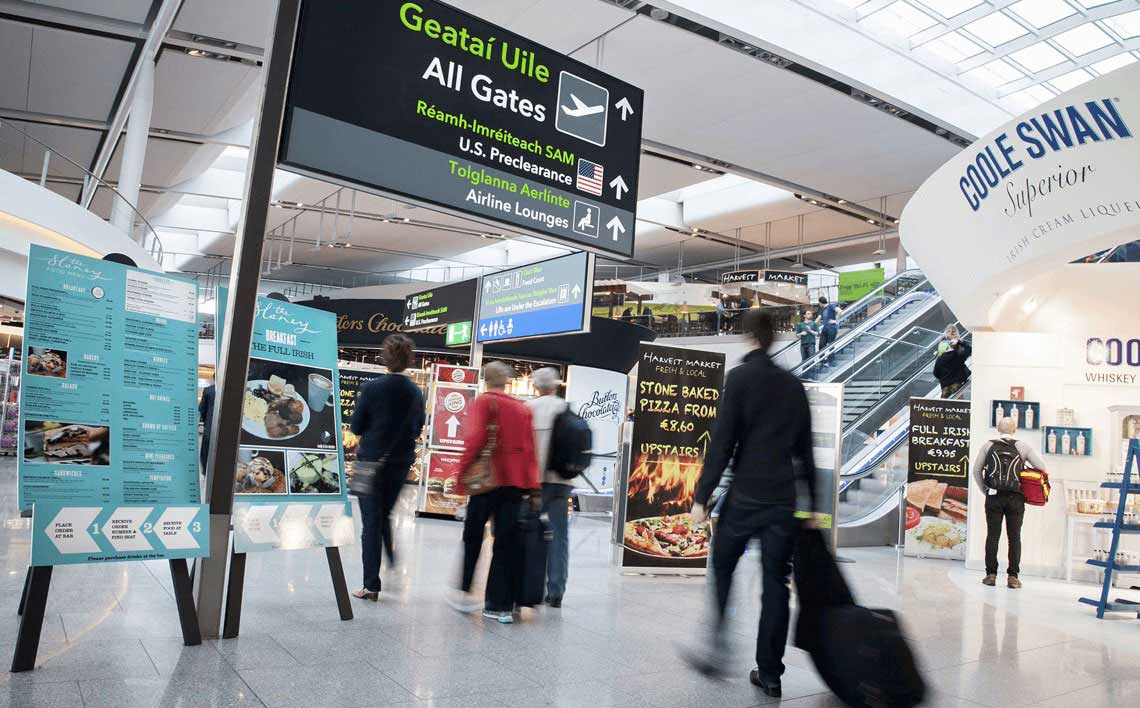 Ethiopian Airlines is to launch a new route from Addis Ababa to Los Angeles via Dublin from next summer.

Dublin Airport will gain two new year-round direct routes as a result of this decision, as Ethiopian will be selling both the Dublin-LA segment and the Dublin-Addis Ababa segment separately.

Ethiopian will operate three return flights per week from Addis Ababa to Los Angeles via Dublin using a Boeing 787 Dreamliner. The aircraft will have a two-hour stopover in Dublin.

Ireland has granted Ethiopian what are termed fifth freedom rights, which enable the airline to sell tickets on all sectors of the new Addis Ababa to Los Angeles route. The Dublin-Addis flight will connect with Ethiopian's extensive African network.

The Minister for Transport, Tourism and Sport, Paschal Donohoe welcomed Ethiopian Airline's decision to operate its new Addis-Los Angeles service via Dublin Airport. "I am delighted to welcome these new services to Dublin Airport. The new routes to Los Angeles and Addis Ababa will strengthen Ireland's connectivity to the west coast of the United States and to Africa, offering additional choice and convenience for passengers. California is a major market for Irish tourism and this new service to Los Angeles will help Ireland continue to grow visitor numbers from the United States over the medium term."

DAA Chief Executive Kevin Toland said the new routes would enhance Dublin Airport's position as a growing hub for transatlantic flights. "We are delighted to welcome Ethiopian Airlines to Ireland. This new service will reconnect Dublin with Los Angeles and also brings unrivalled connectivity into Africa, as Ethiopian has the largest number of African destinations of any airline."

Ethiopian has connections from its Addis Ababa hub to African destinations such as Johannesburg, Khartoum, Lagos, Nairobi, and Zanzibar and the new Dublin flight will be timed to offer the best range of possible onward connections in Africa.

Ethiopian Airlines Group Chief Executive Tewolde Gebremariam said the new service "would play a critical role in the expansion of trade, tourism, and investment between the fast-growing continent of Africa, the United States and Ireland".

He added that by linking Africa to Ireland and LA, the new service would "facilitate mobility and connectivity for businesses and the large African diaspora community living on the west coast of the United States."

Los Angeles will be Dublin Airport's fourteenth direct destination in North America, according to Toland. "Dublin Airport has significantly expanded its transatlantic network over the past three years and this new service will add a second west coast destination alongside the existing Dublin-San Francisco route. The United States is a key trading partner for Ireland and this new direct service will bring additional US business and leisure visitors to Ireland."

Dublin was the seventh largest airport in Europe for transatlantic flights this summer and the addition of this new LA service will further strengthen Dublin's position as a transatlantic hub. Five of Dublin Airport's 14 North American destinations will be served by more than one airline next year.

Ethiopian is one of Africa's leading airlines, serving 83 international destinations from its hub at Addis Ababa Airport. The airline carried 4.6 million passengers on a fleet of 70 aircraft during its most recent financial year. A member of the global Star Alliance, Ethiopian's current schedule includes flights to 49 African destinations, 21 locations in the Gulf, Middle East and Asia, nine European cities, and four cities in the Americas.

The new routes will commence on June 15 and will operate three days per week. The Addis-Dublin-LA service will be operated by a Boeing 787 Dreamliner with 270 seats in a two-class configuration. Ethiopian was a launch customer for the Dreamliner, and currently operates 10 Dreamliners with a further three on order.