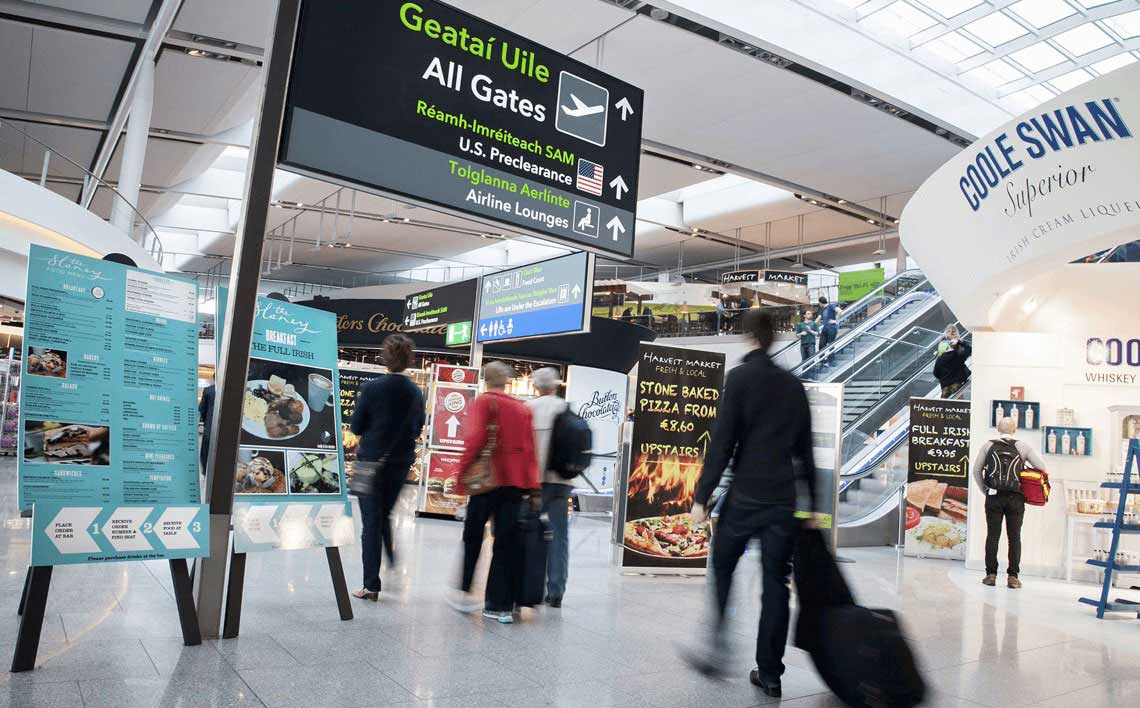 Dublin Airport is delighted to welcome the launch of Aer Lingus' new direct service to San Francisco.

The launch of the San Francisco route, coupled with additional capacity on existing transatlantic services, will deliver a 17% increase in services to and from North America this summer, which is equivalent to 320,000 extra seats. During the peak summer months, 268 flights will operate each week between Dublin Airport and North America, which is an average of 38 flights per day.

Welcoming the new route, Dublin Airport Authority (DAA) Chief Executive, Kevin Toland said he was particularly pleased to see the return of a direct service to the west coast of the United States. "We are delighted that Aer Lingus has commenced a new year-round service to San Francisco and we are committed to working closely with Aer Lingus and others to promote this new service to business and leisure travellers."

Aer Lingus Chief Executive Christoph Mueller said the resumption of the west coast service was a "very special day" for the airline. "Our direct flight from Dublin to San Francisco forms a major part of our 2014 transatlantic growth plan and is a very positive development for our airline and for the broader Irish economy."



Silicon Valley in California is a key provider of foreign direct investment (FDI) to Ireland with about 40% of all US FDI into Ireland coming from that location, according to IDA Ireland. The greater Dublin area is a major technology hub for Europe with firms such as Google, Facebook, Twitter, and LinkedIn located there and the new direct air service will strengthen the already close ties between Dublin and Silicon Valley.

Dublin Airport is also seeing an increase in transfer business to the US, as passengers from Britain and continental Europe are choosing to travel to North America via Dublin. The new San Francisco service has connecting flights to a number of British and European cities.

"We've been working with Aer Lingus and other operators to grow transfer passenger numbers in recent years and this is becoming a significant business for Dublin Airport," said Toland. "We had strong growth in transfer passengers last year, with more than half a million passengers transiting through the airport, an increase of 36% over 2012. This trend is continuing with transfer traffic up 11% for the first three months of the year."

Recently, the US Customs & Border Protection service confirmed that it will pre-clear all US bound flights from Dublin this year facilitating a much smoother entry into the States making connections and onward travel easier within the US easier.