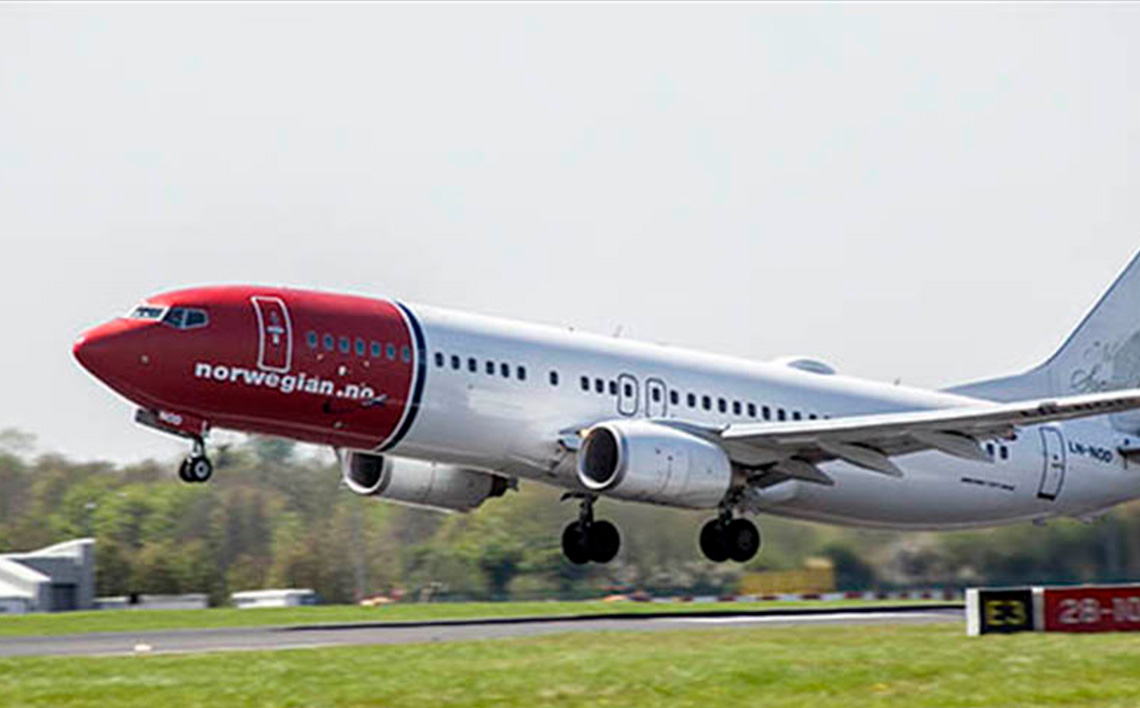 Dublin Airport welcomes today's announcement from Norwegian that it is to operate a new direct daily year-round service to Hamilton Ontario (Toronto) from March 2019.
The airline will operate its Dublin to Hamilton service with a new Boeing 737 MAX aircraft.
Welcoming the new route. Dublin Airport Managing Director Vincent Harrison said "Hamilton will be Dublin Airport's fifth destination in Canada, offering further choice to the growing Canada-Ireland and Ireland-Canada markets and the overall transatlantic market between Dublin and North America."
Bjørn Kjos, Chief Executive Officer at Norwegian said: "Today marks a milestone in Norwegian's transatlantic expansion from Ireland as we announce the first ever direct route between Dublin and Hamilton – Toronto, this is also our first ever service between Europe and Canada. We are committed to providing Irish passengers with greater choice and lower fares across our network as we continue to invest in the Irish market. We look forward to welcoming passengers on board our new service to Canada from March 2019."
Norwegian's daily flight to Hamilton/Toronto will commence on March 31, 2019 departing Dublin Airport at 14.40 arriving John C. Munro Hamilton International Airport at 17.25. The return flight departs Hamilton at 19.45 and arrives in Dublin Airport at 07.30 the next day.
Hamilton is located on the shores of Lake Ontario in the Canadian province of Ontario and is ideally situated to allow passengers easy access to major cities and attractions in the vicinity.
Toronto is less than 50 minutes from the city, Buffalo, New York and Niagara Falls are both only one hour away. Lake Erie, the fourth largest of the Great Lakes in North America, is also a short one-hour drive from Hamilton and is renowned for its small fishing ports, beaches, fishing and diving facilities as well as vineyards situated along the coastline.
So far this year, almost 11.6 million passengers have travelled through Dublin Airport, a 6% increase compared to the first five months of last year.
Dublin Airport has welcomed an additional 639,000 passengers between January and May.
This summer season Dublin Airport has flights to 195 destinations in 42 countries, operated by 56 airlines.