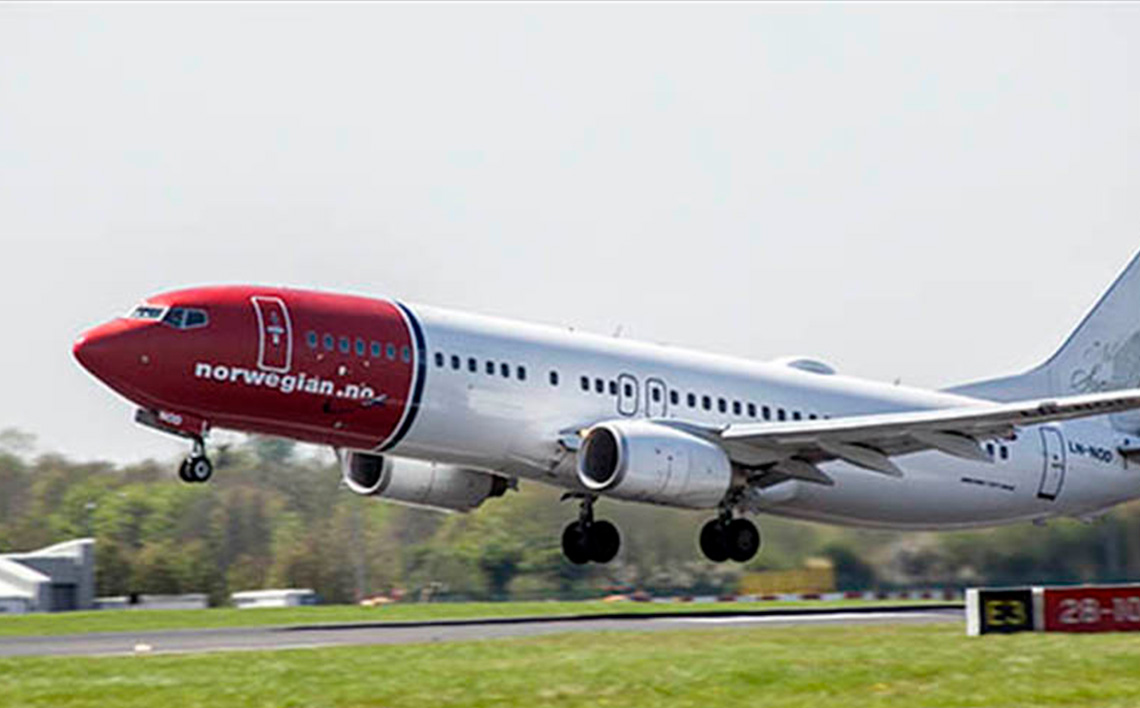 Dublin Airport welcomes today's announcement by Norwegian that it is to increase capacity on its Dublin to Providence Boston service by 40%.
The airline will offer a year-round daily service between Dublin and Providence Boston, up from five per week currently, next summer.
Welcoming the additional frequency, Dublin Airport Managing Director Vincent Harrison said: "We are delighted to see Norwegian's route network go from strength to strength at Dublin Airport. The increase in capacity on its Providence Boston service is testament to the popularity of the route and will provide greater choice and flexibility for both business and leisure customers."
Thomas Ramdahl, Chief Commercial Officer at Norwegian said: "We are excited to increase our transatlantic flights next summer to meet demand and continue expanding our presence in Ireland. The market presents a clear opportunity to deliver more high-quality flights at lower fares for consumers on both sides of the Atlantic.
"Norwegian's expansion continues in summer 2019 with the launch of our first route to Canada, bolstering popular routes and maintaining much-needed direct transatlantic services to maximise choice and flexibility for Irish business and leisure customers."
The increase in capacity on Norwegian's Providence Boston route is welcome on top of its recent announcement that it will offer a new direct year-round daily service to Hamilton (Ontario) Toronto from March next year and the doubling of services on its Dublin to New York route earlier year after just a year of operation.
Next summer Norwegian will have 28 transatlantic departures per week from Dublin Airport.
Passengers travelling on Norwegian's transatlantic services can use US Preclearance facilities at Dublin, meaning passengers save time on arrival in the US by completing all the necessary immigration and customs checks prior to departure. The only queue a precleared passenger encounters on arrival in the US is the taxi queue to their final destination.
So far this year, more than 14.7 million passengers have travelled through Dublin Airport, a 6% increase compared to the first six months of last year. Dublin Airport has welcomed an additional 855,000 passengers between January and June.