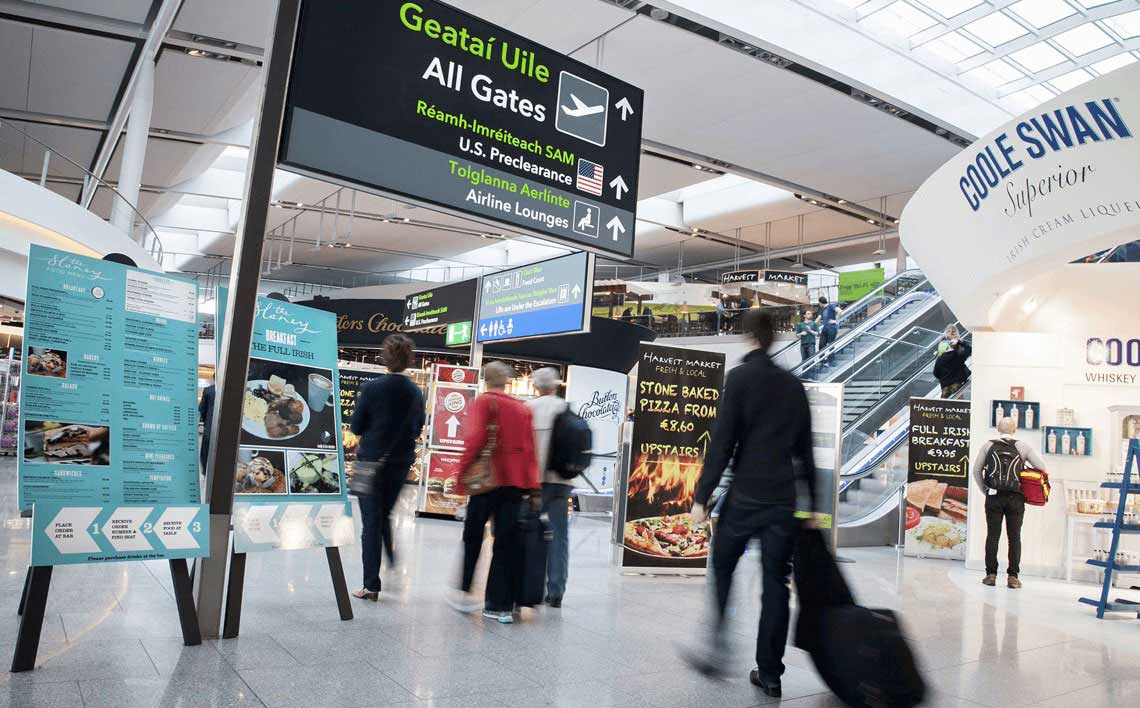 Dublin Airport Authority (DAA) welcomes today's announcement from Aer Lingus that it will launch new direct routes from Dublin to San Francisco and Toronto from next April.

Aer Lingus will fly five times per week to San Francisco and is also launching a new daily service to Toronto, which will offer passengers additional choice and flexibility on this popular route.

"The resumption of flights to the west coast of the United States means Dublin will have direct services to 12 cities in North America next year, said DAA Chief Executive, Kevin Toland. "Three of those cities will be served by more than one carrier with three airlines operating routes to New York's JKF airport and to Toronto, and two airlines offering Dublin-Chicago services," Mr Toland added.

The launch of the new Aer Lingus services comes at a time of significant growth in transatlantic traffic at Dublin Airport. Passenger numbers on transatlantic services to and from Dublin are up more than 10% so far this year.

"The significant growth we are experiencing in transatlantic traffic is largely due to the extra capacity that has been added by our airline customers this year and these new services from Aer Lingus should help deliver further growth in passengers next year," Mr Toland said.

The Gathering, which is being supported by DAA, has generated significant interest in Ireland as a tourist destination and the benefits of this activity should continue to flow into 2014 year, he added.

Mr Toland said he was particularly pleased with the resumption of direct services to San Francisco. "The West Coast of the United States has been one of the key long-haul targets for Dublin Airport's aviation marketing team and we have been working closely with Aer Lingus and other stakeholders to help deliver this new route."

The ability to pre-clear US customs and immigration at Dublin prior to departure is helping to drive transatlantic growth at Dublin Airport, as it offers passengers a smoother arrival and much easier connections to onward destinations both within the United States and beyond. Dublin Airport is the only capital city airport in Europe to offer this pre-clearance facility to passengers.

Pre-clearance for the US is also helping grow the amount of transfer traffic at Dublin, as airlines are feeding passengers from Britain and continental Europe into their Dublin transatlantic services.

This summer, Dublin Airport will have 224 flights to and from Dublin and North America per week, which is more than either Gatwick or Manchester airports.