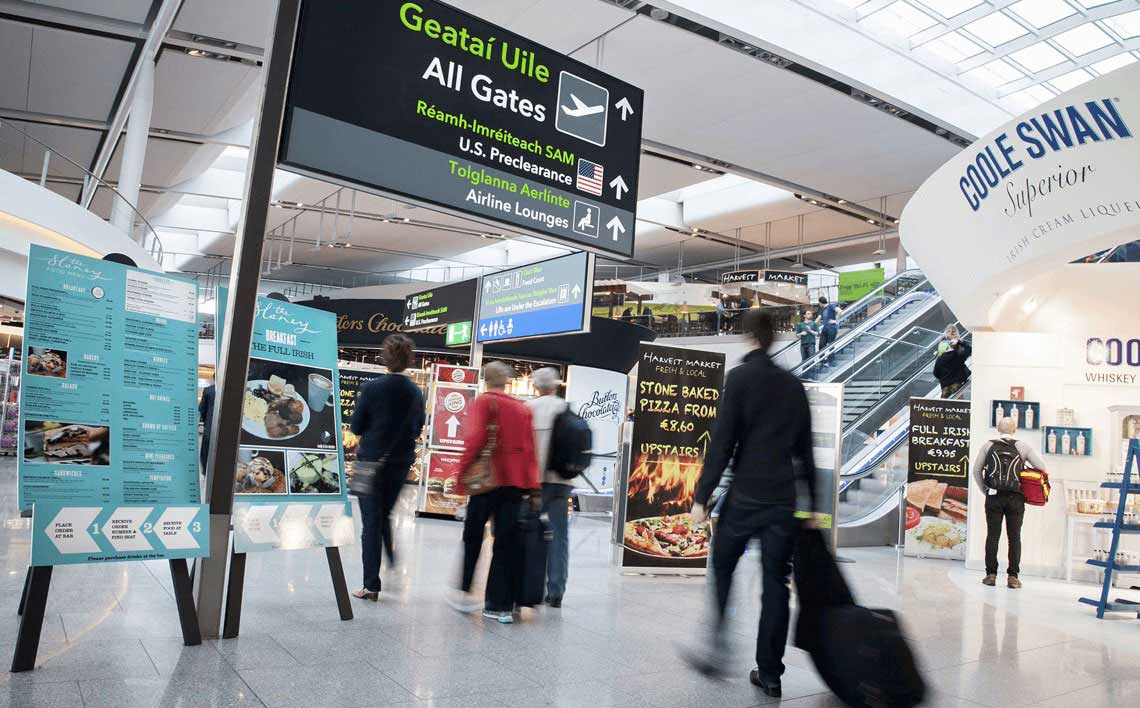 Dublin Airport has won another award for its innovative use of social media.
Dublin Airport picked up the Communications Award at the 2014 Irish Logistics and Transport Awards (ILTA) last week, having showcased its social media activity during 2013 in the awards submission. The award recognises the best use of communications within in the Irish logistics and transport sectors in 2013.
The judges were impressed by the fact the Dublin Airport has created a highly engaging presence with a distinctly Irish feel across a range of different social media networks.
This is the fourth award that Dublin Airport has won for its social media activities over the past two years, as it also won last year's ILTA Communications Award, a Moodies Award for the world's best airport Twitter account and a Business to Arts Award for its use of social media to promote its sponsorship of the Dublin Theatre Festival.
"We are delighted to have won the Communications category at the ILTAs for the second year running for Dublin Airport's use of social media," said DAA's Chief Communications Officer, Paul O'Kane. "Dublin Airport more than doubled its Twitter followers last year we continued to generate very high levels of interaction and engagement with our audience across a range of social networks."
Dublin Airport operates the world's fifth largest airport Twitter account, the twelfth most liked airport Facebook page, the world's second largest airport Instagram account, and the twelfth most popular airport You Tube account. Ranked by passenger numbers, Dublin is the world's 83rd largest airport.
Social media allows Dublin Airport to connect directly with customers in a friendly and engaging way and build deeper relationships with them. Dublin Airport has more than 68,000 followers on Twitter, 46,500 likes for its Facebook page, and more than a quarter of a million views for its You Tube videos.