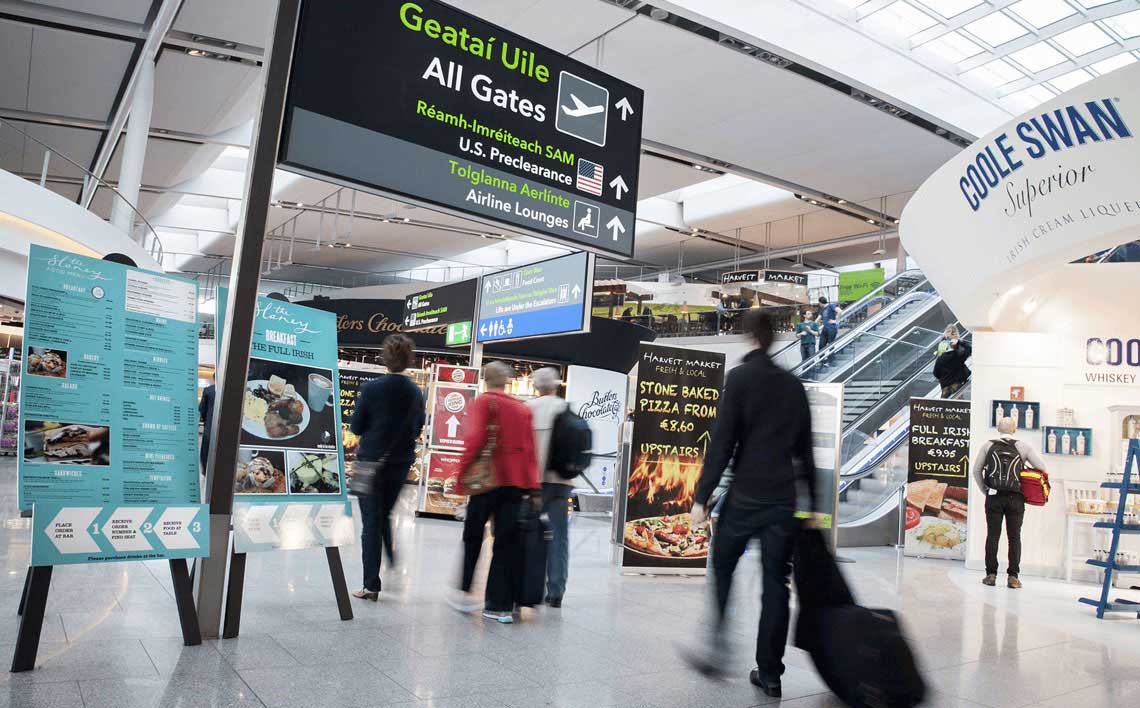 Dublin Airport has won a major international award for its innovative use of social media.
Dublin Airport's Twitter account has been named Best Airport Twitter Feed in the Moodies, which are the world's first airport-specific digital, mobile and social media awards.

More than 160 submissions were received for the awards, which recognise innovation and excellence in social media by airports, and airport retailers. The awards take their name from The Moodie Report, an international publisher and website operator devoted to the global travel retail and airport sectors.

Dublin Airport was placed ahead of Manchester Airport, the runner up in the best Twitter Feed category, and the five other airports nominated for the award; London Heathrow, Amsterdam Schiphol, New Delhi, Newcastle, and Bristol.

The Dublin Airport Twitter account provides regular updates to almost 27,000 followers in Ireland and overseas, and is one of the five largest airport Twitter accounts in Europe.

"We're delighted to have won this award for the @DublinAirport account," said daa Public Affairs Director, Paul O'Kane. "I'd like to thank our 27,000 followers on Twitter, as without them we'd be talking to ourselves."

O'Kane added that it was particularly pleasing that "when the judging panel benchmarked the Dublin Airport Twitter account alongside larger airports, some of which have significantly more followers, they still found Dublin's feed to be the best."

Dublin Airport has been active on Twitter for more than two years, but has significantly expanded its activity on the micro-blogging platform over the past 12 months. It uses Twitter to disseminate news, information and photographs instantly to its followers and also links its Twitter account with its other social media sites such as Facebook, Pinterest and SoundCloud.

Dublin Airport was also nominated for two other awards in the Moodies– for its best overall use of social media and for a recent social media promotion to celebrate its sponsorship of Dubliners at the Dublin Theatre Festival.

The judging panel for the awards comprised The Moodie Report Digital Media & Innovation Director Matt Willey, Appleyard Communications Director, Avril Appleyard and BBC Future Media & Technology/BBC Online Social Media Executive, Nick Reynolds.