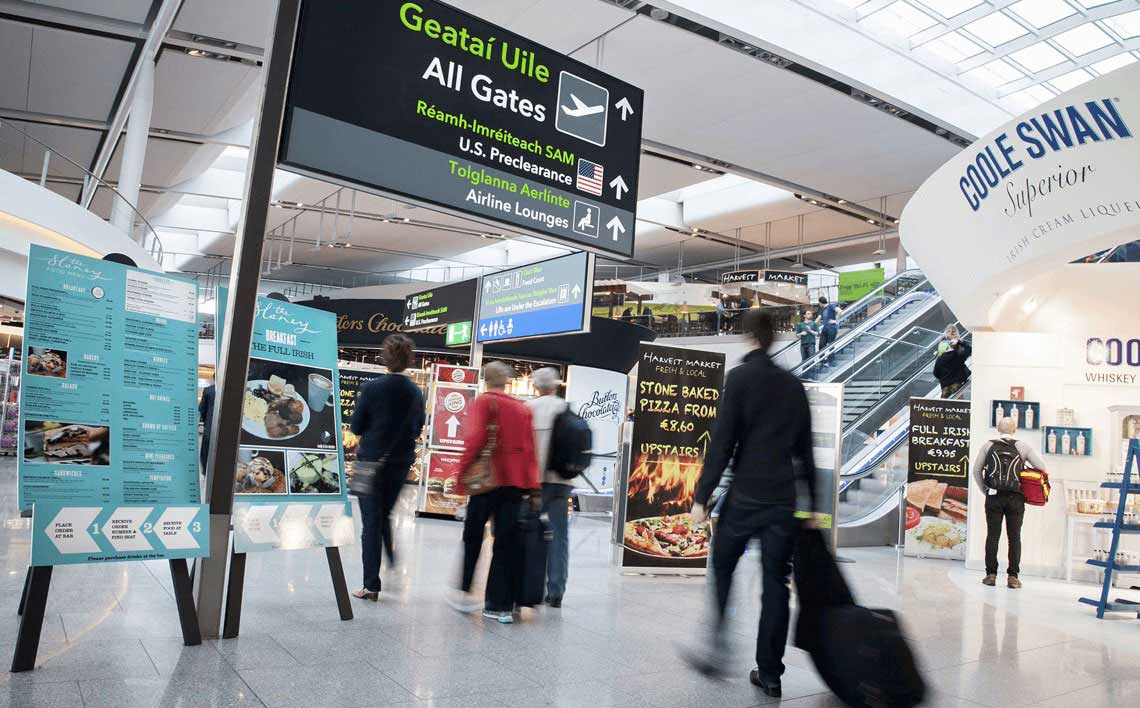 Dublin Airport is delighted to welcome Ethiopian's new service from Addis Ababa to Dublin and on to Los Angeles.
This is the first time the three continents of Africa, Europe and North America are directly connected with one airline through Dublin Airport.
Welcoming the inaugural flight daa Chief Executive, Kevin Toland said "This is a significant day for Dublin Airport, as we welcome this exciting new route between Addis Ababa, Dublin and Los Angeles. Ethiopian's Dublin route is the only direct service connecting Africa with Ireland and the west coast of the US.
"The new service will reconnect Dublin with Los Angeles and bring unrivalled connectivity in Africa, opening up opportunities from its Addis Ababa hub to almost 50 African destinations," Mr Toland added.
Michael Yohannes, Irish Area Manager for Ethiopian's Airlines said the airline is delighted with how the new flights have been received. 'We are delighted with how flight bookings are going. The flights have been very well received and the passenger load both to LA and Addis and beyond has surpassed our expectations. The daily tech transit stops which have been in operation since early May are also going very smoothly".
Ireland has granted Ethiopian what are termed fifth freedom rights, which enable the airline to sell tickets on all sectors of the new Addis Ababa to Los Angeles route.
Ethiopian Airlines moved its European hub to Dublin Airport in May. Ten transatlantic flights now transit through Dublin Airport to destinations in the United States and Canada. The flights stop at Dublin Airport for refuelling on the westbound leg of the journey only.
Ethiopian is one of six new airlines launching services from Dublin Airport this summer. Vueling, WOW Air, Transavia and Finnair have commenced services to Barcelona, Reykjavik, Paris-Orly and Helsinki respectively at Dublin recently and Europe Airpost is due to start services to Halifax, Nova Scotia shortly.
Dublin Airport, which is celebrating its 75th birthday this year, has flights to 167 destinations. It welcomed almost 22 million passengers in 2014, and has seen passenger numbers increase by 15% in the first five months of this year.