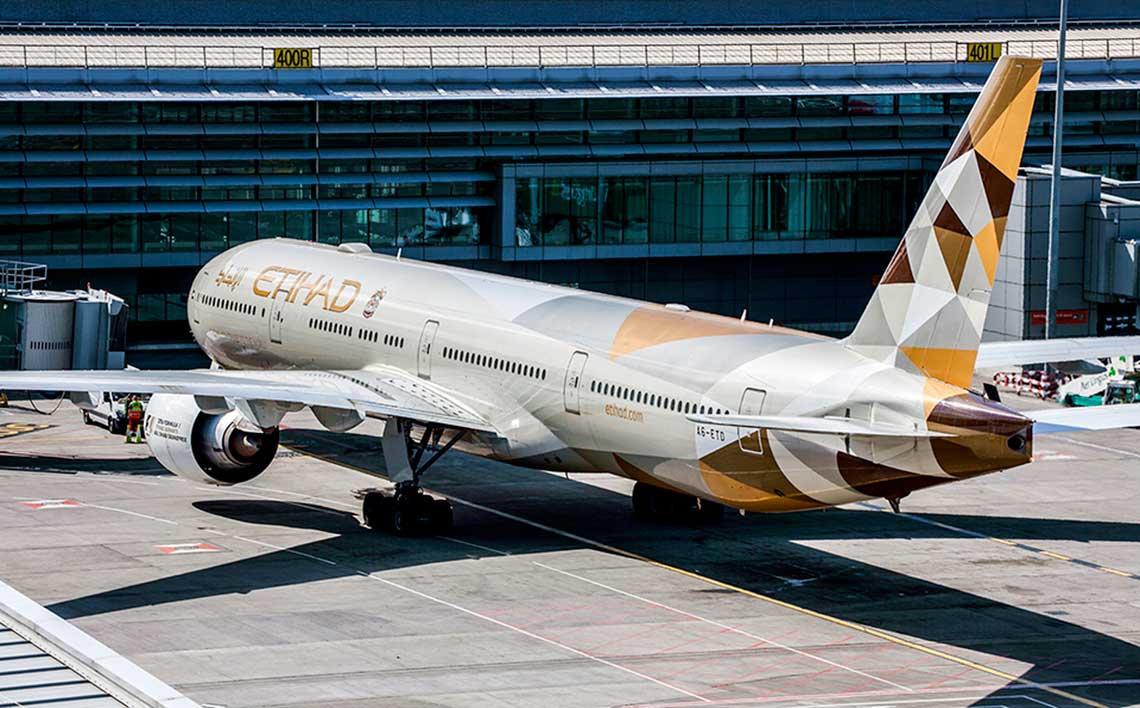 Dublin Airport welcomes the announcement by Etihad Airways to return to a double daily, year-round service between Abu Dhabi and Dublin from April 1, 2017.
This additional service reflects Etihad Airways' long-term commitment to Dublin and coincides with the airline's 10th anniversary of flying between Dublin and Abu Dhabi.
Etihad Airways also announced that it will move its existing Dublin service from Terminal 2 to Terminal 1 from January 24 next.
Vincent Harrison, Dublin Airport Managing Director, said: "Since Etihad Airways launched the route in 2007, Dublin has been a hugely popular destination in its network, and the return to a double daily service will be welcomed by both business and leisure travellers. It is good news for Irish tourism and also for those travelling to Abu Dhabi and beyond with Etihad's excellent connectivity to the Middle East, Africa and Asia.
"We have been improving the departures and arrivals areas in T1 and have also recently enhanced the boarding gate facilities and the retail experience. We look forward to welcoming Etihad to its new Dublin home from early next year."
Beatrice Cosgrove, Etihad Airways General Manager Ireland, added: "With our enhanced schedules from next April, we will be able to provide excellent new connections for travellers from Ireland to many more destinations in our network via Abu Dhabi. The expansion comes as we celebrate 10 years of flying on the route and welcome more guests to enjoy our fine hospitality and service."
Dublin Airport's Terminal 1 is currently being renovated with work taking place in both the Arrivals and Departures Hall.
When completed the Arrivals Hall will be brighter, more spacious and modern. All restaurants will be located in one area while services such as the Tourist Information Office, Bus, Travel and the Information Desk will be grouped together making the floor layout more user friendly and intuitive for customers.
Improvements to the Departures Floor, include new wooden and tile fascia around the walls and the removal of ticket desks to create more light and space. A new, brighter floor tile will significantly improve the look and feel of the Departures area.
Last year, Dublin Airport's retail area The Loop in Terminal 1 received an €8 million investment to significantly enhance the shopping experience for customers.
More than 21.4 million passengers have travelled through Dublin Airport in the first nine months of the year, a 12% increase when compared to the same period last year. Dublin Airport has welcomed an extra 2.3 million passengers in the first nine months of the year.
Dublin Airport has direct flights to over 180 destinations in 40 countries on four continents.
Flying Etihad? Book a relaxing stay at the Dublin Airport Lounge