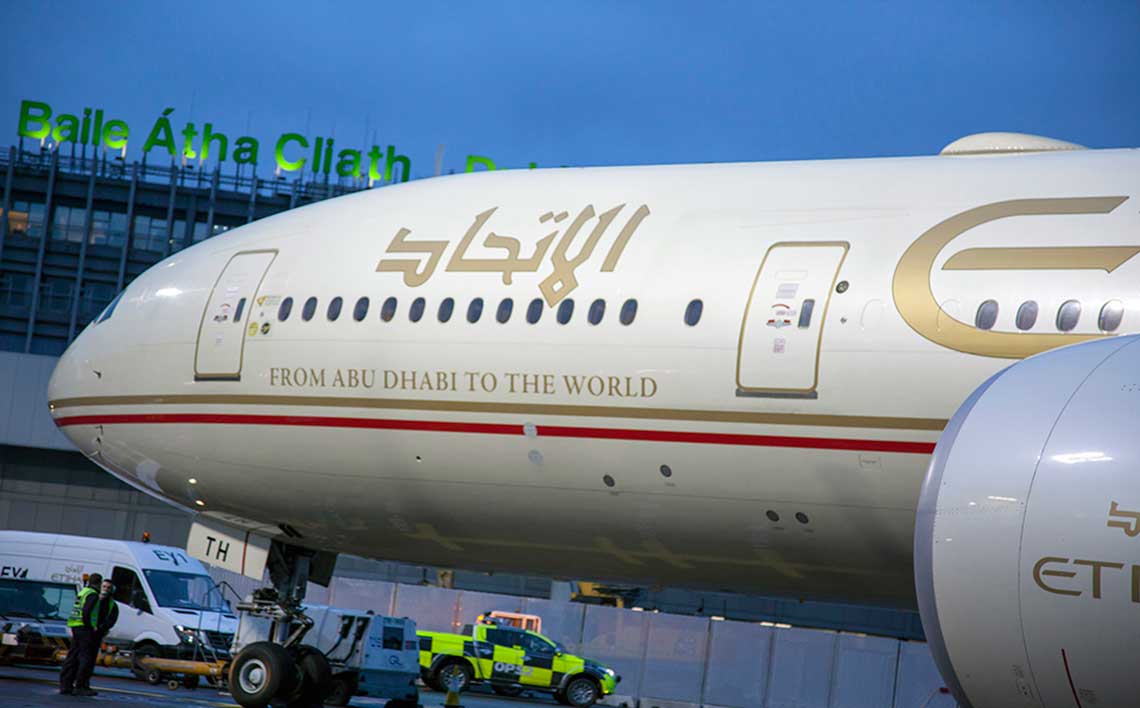 Etihad Airways has officially moved to its new home in Terminal 1, Dublin Airport.
The move comes following a phased upgrade in passenger and retail facilities in Terminal 1.
Welcoming Etihad Airways to its new home, Dublin Airport Managing Director, Vincent Harrison said. "We are delighted to welcome Etihad Airways back to Terminal 1, almost ten years after it first launched services between Dublin and Abu Dhabi.
"We have significantly improved the departures and arrivals floors in Terminal 1, the boarding gate areas have been modernised and upgraded and our award winning retail shopping experience had a major upgrade in recent years."
The move to Terminal 1 comes ahead of the airline's recent announcement that it will fly double daily between Dublin and Abu Dhabi from April this year. This increase in frequency means that Etihad Airways will have 28 flights weekly between the two cities.
"Dublin has been a hugely popular destination in Etihad's network since it launched services to Abu Dhabi in 2007. The increase in frequency provides both business and leisure passengers with greater choice and flexibility to destinations in Australia and the Far East via Abu Dhabi. It is good news for Irish tourism and also for those travelling to Abu Dhabi and beyond," said Mr Harrison.
Dublin Airport welcomed more than 27.9 million passengers last year, which is an 11% increase compared to 2016.
Dublin Airport, which is Ireland's key international gateway, has direct flights to over 180 destinations in 40 countries on four continents.
Flying Etihad? Book a relaxing stay at the Dublin Airport Lounge