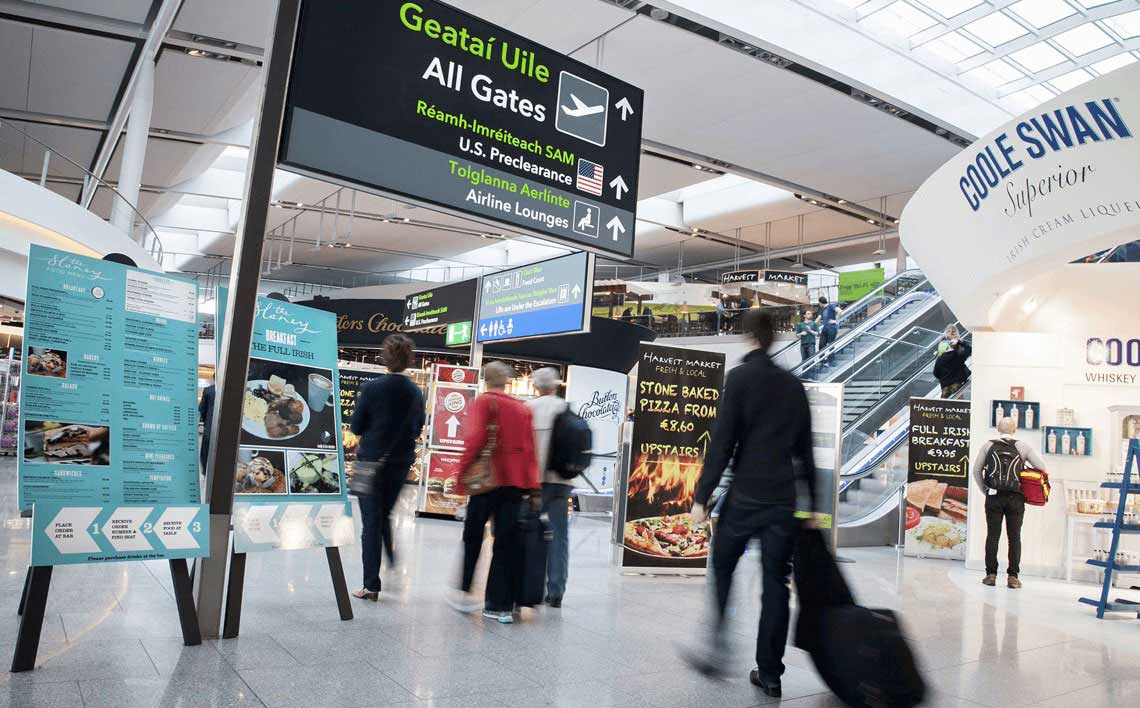 Dublin Airport is delighted to welcome Europe Airpost's new service to Halifax, Nova Scotia in Canada.
The new route, which operates from July until mid-September, offers a new direct destination in North America for Irish consumers as well as an opportunity to boost Canadian tourist numbers to Ireland.
Dublin Airport Managing Director, Vincent Harrison said he was delighted to welcome Europe Airpost's new service to Halifax. "This is Dublin Airport's fifteenth destination in North America and the fourth in Canada. The cultural and historical connections are very strong between Ireland and Halifax and I have no doubt this route will be very popular for both leisure and business passengers.
"Europe Airpost has been a valued charter customer for Dublin Airport during the past five years and we will continue to work closely with them to promote this new service," he added.
"We are very pleased to launch the inaugural route from Dublin to Halifax," said Europe Airpost Chief Executive Jean-Francois Dominiak.
"This new route meets Europe Airpost's strategy of diversification into scheduled flights. Halifax is a great summer destination for vacation with strong cultural links with Ireland. We are happy to offer the Irish customers the opportunity to fly to Nova Scotia during the summer season, at low fares with a great service. As a French airline it is important for us to deliver the best of French food and wine in-flight for our passengers."
Originating in Paris Charles de Gaulle, the new route will operate every Thursday leaving Dublin at 14.25 arriving in Halifax at 16.45. The return flight departs Halifax on Friday at 10.15 arriving in Dublin at 20.05.
This is Europe Airpost's first schedule service from Dublin Airport. The airline is the French subsidiary of Dublin-based ASL Aviation Group. Halifax, which is the capital of Canadian province Nova Scotia, is the gateway to Atlantic Canada boasting a dramatic coastline, white sandy beaches and one of the world's largest natural harbours.
Halifax has been described as urban cool wrapped up in the easy smile of a warm maritime welcome. Halifax, which is the largest city in Atlantic Canada, has been described by the Lonely Planet, as "the kind of town that people flock to".
In Nova Scotia, visitors can explore over 7,500km of rugged coastline and white sandy beaches. Visit Cape Breton's Cabot Trail, UNESCO World Heritage sites Lunenburg and Grand Pré, Peggy's Cove, and the Annapolis Valley.
This summer, Dublin Airport will be the sixth largest airport in Europe for services to North America with 10 airlines flying 328 flights per week between Dublin and 15 separate destinations in the United States and Canada, which equates to an average of 47 flights daily to and from North America.