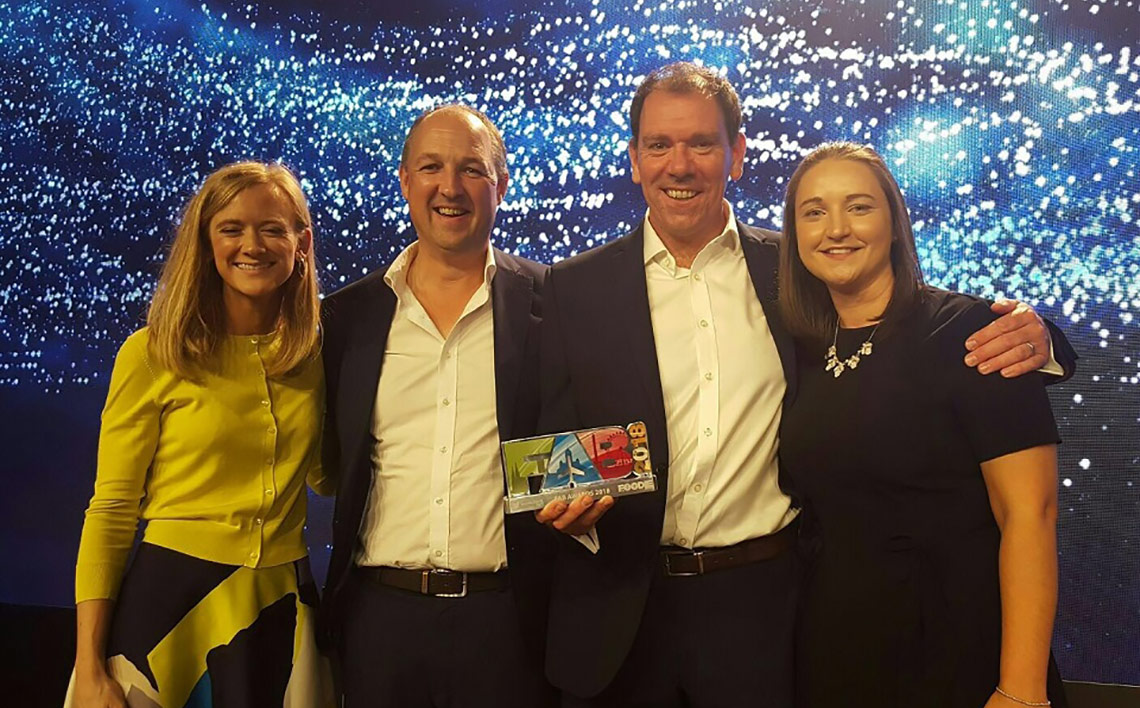 Marqette at Dublin Airport's Terminal 1 has been named the Airport Food Hall of the Year at the Moodie Davitt Airport Food and Beverage (FAB) Awards for the second year in a row.
Recognising best practice in airport food and beverage, the FAB awards celebrate outstanding quality and innovation in the sector.
Marqette, which is operated by the Michael JF Wright Hospitality Group, was shortlisted for the award from hundreds of entries, representing all sectors of the airport food and beverage sector across the globe.
"This is a fantastic achievement for Marqette and for Dublin Airport," said Kate Flood, who leads the Food and Beverage team at Dublin Airport. "Winning this prestigious award two years running underscores the high quality of the experience that Marqette offers to our customers on a daily basis."
The award was presented to the Marqette team at a gala event held during the seventh annual Airport Food and Beverage (FAB) Conference & Awards in Helsinki last night.
Marqette Chief Executive Michael Wright said winning the award was "a terrific achievement considering the calibre of nominees in this category and is a fantastic way to recognise the dedication and contribution from each and every staff member in Marqette".
He added that "as a local business, Marqette strives to create jobs, support local suppliers and expand upon Ireland's understanding of food standards within the airport environment, all the while maintaining exemplary customer service".
Located beyond the security screening area in Terminal 1, Marqette opened in September 2015 and is modelled on an outdoor food market. It caters for over 260 people and opens with breakfast from 5am with service continuing until the last flight.
Customers can enjoy artisan bread baked on site, a wide range of hot and cold food options, barista coffee, and freshly-made omelettes and crêpes served from a vintage Citroen van which is the centrepiece of the market.
Its sister outlet Marqette Café, which opened in T1 Arrivals in September 2017, seats 50 customers and opens each morning at 6am.
"We are thrilled to have won this award again," said Marqette General Manager Michael Thornton. "We have a team of hand-picked professional passionate managers who love what they do and thrive on these accolades. Thank you to FAB for acknowledging Marqette's commitment to provide great fresh food and service daily to the travelling public at Dublin Airport."
Mr Thornton thanked daa for "partnering with Marqette and supporting our management team" and added that Marqette looked forward to developing more "creative ideas with daa".
So far this year, almost 11.6 million passengers have travelled through Dublin Airport, a 6% increase compared to the first five months of last year. Dublin Airport has welcomed an additional 639,000 passengers between January and May.

This summer season Dublin Airport has flights to 195 destinations in 42 countries, operated by 56 airlines.