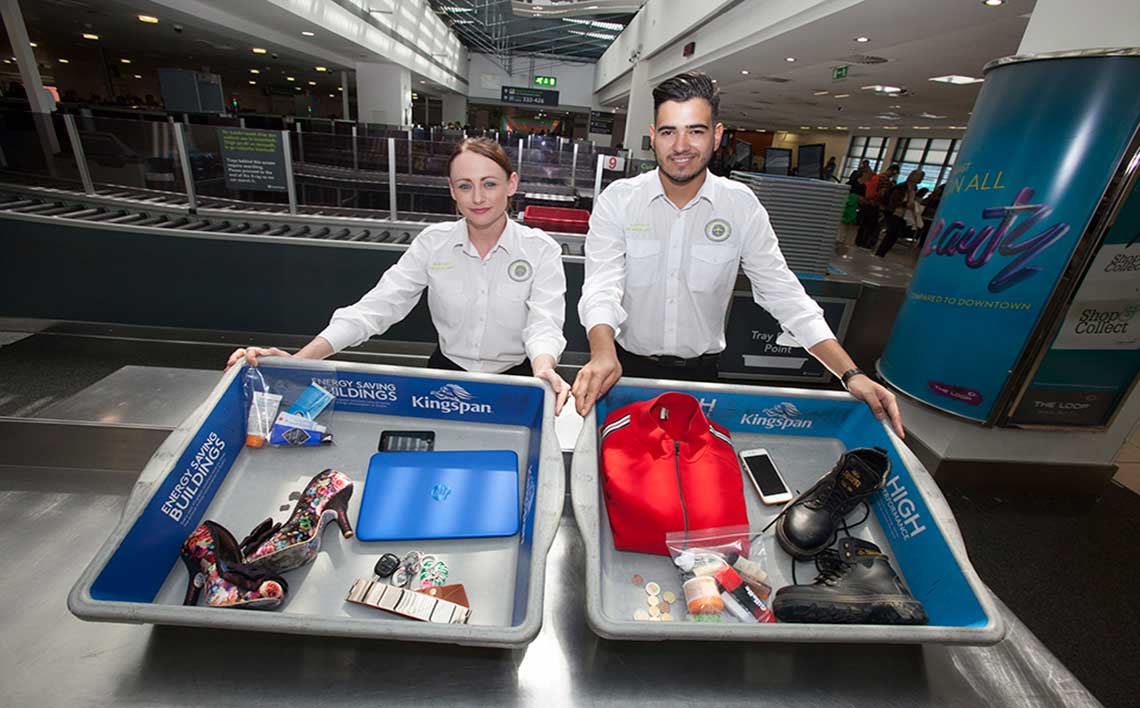 This summer is set to be the busiest ever on record at Dublin Airport. More than 1.3 million seats have been added across the airport's route network this summer season, representing a 6% increase in capacity over last year.
Dublin Airport has recruited more than 200 extra staff over the past 12 months to cope with growing passenger numbers and will have almost 1,000 security screening staff working on a 24-hour shift basis this summer. A total of 33 security screening lanes located across both terminals will ensure all passengers are cleared through security within 15 minutes, 98% of the time.
To help passengers get through security screening more efficiently, Dublin Airport has the following key tips:
1. EU liquid regulation for hand luggage is that all liquids or gels must be 100ml or under and must be presented separately in a 20cm x 20cm resealable plastic bag.
2. Empty pockets of coins, keys, and phones and place them in the tray provided.
3. Remove outer jacket, belt and shoes.
4. Electronic devices such as laptop, iPad, games must be removed from their cases.
5. Medication, including liquid medication, baby formula and milk are allowed in hand luggage if essential for use during the trip and should be placed in the tray provided.
"Preparation is the key for a smooth and speedy experience through the security screening area," said Dublin Airport Spokesperson Siobhán O'Donnell. "This summer we are facilitating about 680 aircraft landing and taking off daily, and we have extra staff on hand to help with extra passenger numbers," she added.
"Our Dublin Airport app is a great travel companion providing information on a range of services as well as real time security screening queue times and processing times through US CBP to help passengers travel through the airport seamlessly," O'Donnell said.
A total of 11 new routes and services comprising seven short-haul and five long-haul destinations will be launched at the airport this year.
More than 8.3 million passengers have travelled through Dublin Airport in the first four months of this year, which is a 7% increase over the same period last year. Dublin Airport has already welcomed almost 528,000 additional passengers so far this year.
Dublin Airport has direct flights to 185 destinations in 41 countries operated by a total of 47 airlines.
Image above: Airport Security Screening Officers, Michelle Halpin and Sergio Rocha with a sample of what passengers should place in the trays at security screening.