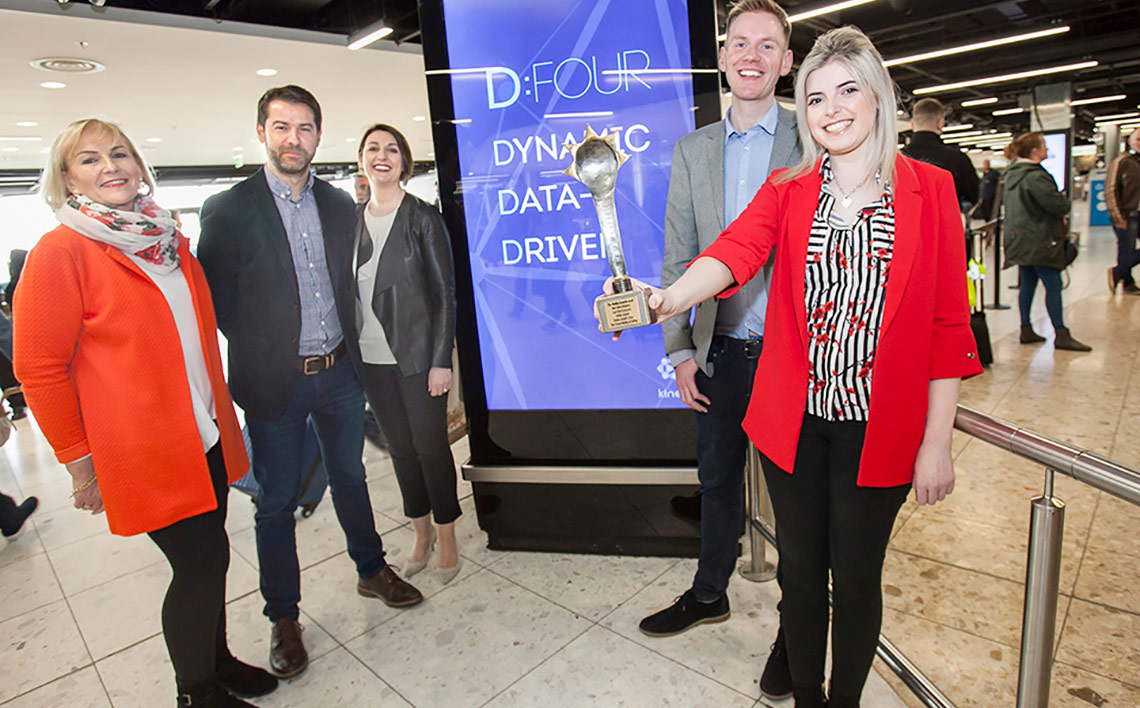 Dublin Airport's Advertising Sales Team was presented with the Gold Award in the 'Best Sales Initiative' category at the Media Awards recently.
The airport's winning entry showed how advertising sales at Dublin Airport were transformed through the implementation of virtual reality technology.
Dublin Airport was also shortlisted in the Best Sales Initiative under €100,000 and the Best Collaboration Out of Home categories.
"We are absolutely delighted to win this award which is a recognition of the hard work and innovative approach taken by our advertising sales team," said Dublin Airport Head of Advertising & Commercial Partnerships, Ronan O'Donoghue.
"We created a brand new sales tool that ultimately brought the advertising vision to life and the client closer to the product in a truly immersive and impactful way," he added.
The Media Awards is the highest advertising awards program in Ireland, recognising best practice and excellence in advertising media practice for agencies, media owners and clients. An industry-based judging panel selects the winners and shortlist from more than 300 submissions.
About 80,000 passengers travel through the airport daily so Dublin Airport is a unique premium advertising location. Advertising positions at the airport reach 30 million passengers annually and many of the 19,000 staff who are based on the airport campus. Organisations advertising at Dublin Airport have their brand exposed to a new and unique audience every day meaning the brand reach is extended even further than mainstream advertising.
More than 8.7 million passengers have travelled through Dublin Airport in the first quarter of this year, representing a 4% increase, or an extra 374,000 passengers, compared to the same period last year.
This summer Dublin Airport will have flights to 195 destinations in 42 countries, operated by 56 airlines.
Image above: Dublin Airport's winning advertising sales team Loreto O'Byrne, Ronan O'Donoghue, Joanne Coughlan, Leonard Miller and Caitriona Power.